October 17, 2011
By Paul Rosta, Senior Editor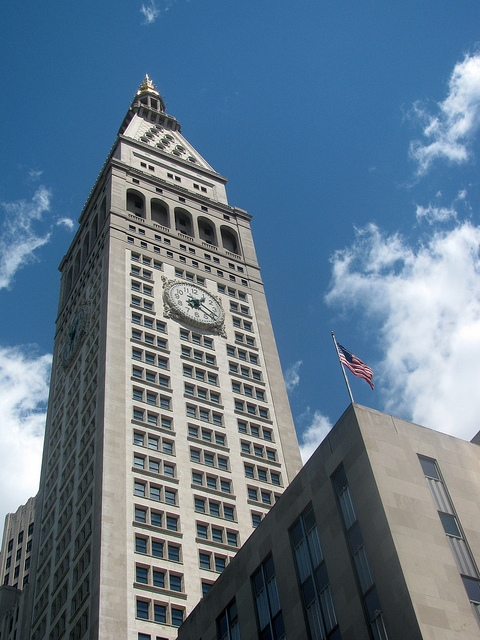 Africa Israel USA Inc. has sold the  Manhattan landmark known as the Clock Tower Building for $165 million, a price discounted from the $200 million the firm paid for the property  in 2007.  The trade brings down the curtain on AFI USA's recession-battered hopes of converting the 267,000-square-foot property into high-end condominiums.
The Clock Tower Building is one of several high-profile Manhattan properties acquired at the market peak by AFI USA, an affiliate of a Tel Aviv-based enterprise controlled by billionaire Lev Leviev. In 2007, the company paid $525 million for the former New York Times headquarters in Midtown Manhattan. That year, it also partnered on a joint venture that bought the Apthorp apartments on the borough's Upper West Side for a price reported at more than $400 million. According to a March report by Bloomberg, by 2009  Leviev  regarded Africa Israel's property acquisitions in the U.S. as the company's "biggest mistake."
This year,  AFI USA has been trying to pay down its debt in part by liquidating assets. The Blackstone Group paid $160 million for nine floors of the former New York Times headquarters. The  identity of the Clock Tower Building's new owner was not immediately disclosed, but  AFI USA is believed to have come close to selling the property at least once before this year.  In May the Wall Street Journal reported that Tommy Hilfiger, the fashion mogul, had agreed to pay $170 million for the building. That deal came up short of the finish line, but at the time AFI USA officials  said that a sale to Hilfiger would enable the company to trim its debt by $64 million, according to media reports.
Formerly the headquarters of the Metropolitan Life Insurance Co., the Clock Tower Building takes its name from a 1909 expansion that added a 700-foot-tall tower topped by a  four-faced clock.  The building reigned as the world's tallest until another Manhattan landmark, the Woolworth Building, surpassed it four years later.