By Alex Girda, Associate Editor
Campbell, Calif. – Right before the end of last year, the newly formed Admiral Capital Real Estate Fund II completed its first ever acquisition. Backed by a joint venture of Admiral Capital Group and Bay West Development, the fund added the San Tomas Plaza Shopping Center in the affluent Campbell submarket. This is Admiral Capital's second Bay Area investment.
The property was sold for $30.5 million (or $254 per square foot), according to the Silicon Valley Business Journal.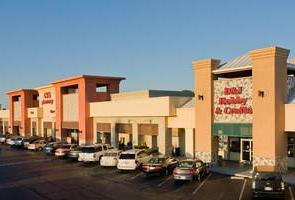 Totaling 119,826 square feet, the shopping center is located in an infill area of Silicon Valley. Occupying more than nine acres, the property serves Campbell, Cupertino and Saratoga and is home to such companies as Apple and Netflix. San Tomas had been under the same ownership since 1972 prior to the sale.
The property is seen as a value-add opportunity, and Admiral and Bay West are already lining up improvements to their newly acquired asset. On the agenda are upgrades to the façade, roofs, signage and landscaping. According to the statement announcing the transaction, Bay West will tap its local connections to raise the level of the tenant roster.
Cushman & Wakefield will list the property and Woodmont Real Estate Services has been retained as the property manager.
"We plan to undergo a significant upgrade to the property in the next few years," Dan Bassichis, co-founder of Admiral, told the Business Journal. "The business plan includes a major improvement to the façade and common areas, landscaping, lighting, security and signage. After implementing our plan, the property will be well positioned as a Class A property that provide a much improved retail amenity to the area."
Bassichis also told the Business Journal that vacancy in the submarket is low at around 2 percent and demographic trends have been positive as a result of technology companies growing and expanding in the region.
Retail has been popular in Campbell. The city's key asset, the Pruneyard, sold to Ellis Partners and Fortress Investment Group last year for about $280 million. The new owners are currently in the city planning process for a renovation of the property.