December 6, 2011
By Barbra Murray, Contributing Editor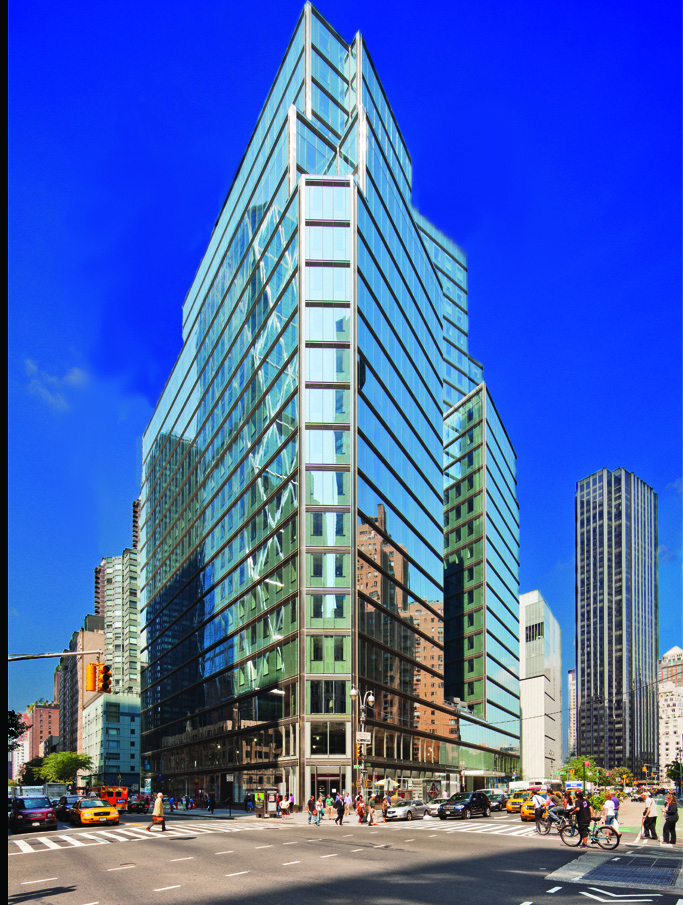 Young & Rubicam Group has staked a claim to nearly one-half of 3 Columbus Circle, a 765,600-square-foot office tower at 1775 Broadway in Manhattan. The renowned advertising agency has committed to purchasing an approximately 214,400-square-foot condominium interest in the 26-story building, owned by SL Green Realty Corp. and The Moinian Group, and leasing an additional 124,800 square feet.
Commercial real estate firm Newmark Knight Frank represented the ownership in the transaction, while CB Richard Ellis stood in for Y&R and its parent company, WPP plc. Y&R will own floors 3 through 8, and occupy floors 9, 10, 18 and 19 under the 20-year lease agreement.
Developed in 1927 and originally housing the headquarters of General Motors, 3 Columbus Circle recently emerged from a sweeping $90 million renovation program that had commenced in January of this year, when the LEED Silver-certified property had 700,000 square feet of vacant space available for lease. In addition to providing premier office space and retail accommodations, the building offers a coveted location with immediate access to nine subway lines.
As anchor tenant, Y&R will be able to take advantage of another one of 3 Columbus Circle's coveted offerings. "Only a handful of Manhattan skyscrapers are permitted illuminated rooftop signage, and the signage at 3 Columbus Circle is the most visible and well known of them all," Steven Durels, an executive vice president and director of Leasing & Real Property with SL Green, stated earlier this year.