By Timea Papp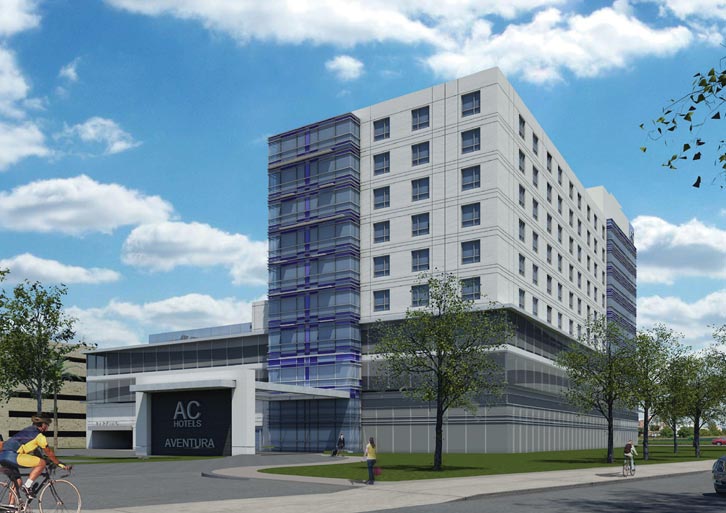 AC Hotels by Marriott is expanding its presence in the Miami area, with AC Hotel Miami Aventura set to open in mid-May. Craft Construction Co. is developing the new hotel, which will be just minutes away from the Aventura Mall and Gulfstream Park.
Pyramid Hotel Group will manage the 233-key hotel, adding to the company's large portfolio of managed properties.
"Aventura is ideally located between Miami International and Fort Lauderdale International airports, as well as two of the largest cruise ports in North America," said Pyramid Hotel Group Senior Vice President of Sales and Marketing Jeff Weggeman in a prepared statement.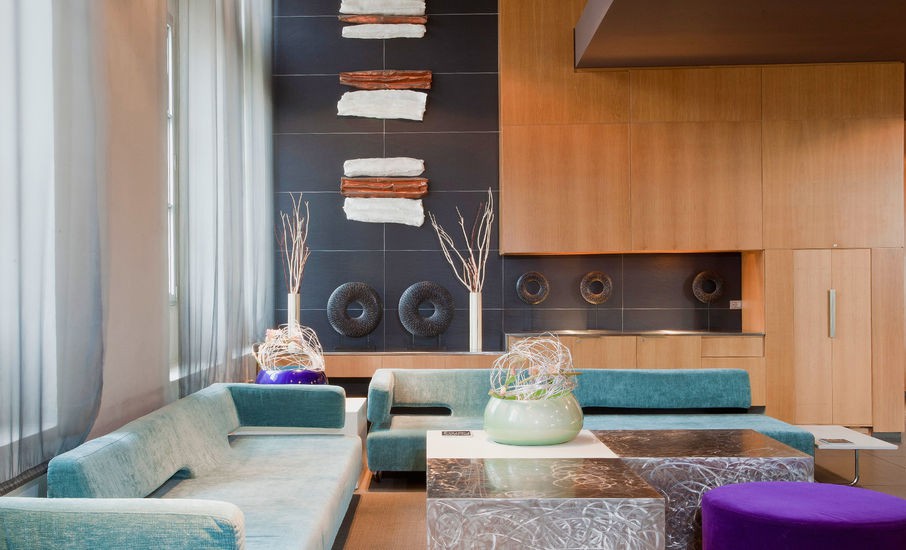 The AC Hotel Miami Aventura rooms feature amenities such as a free mini bar, 24-hour room service, laundry service, a work desk and free Wi-Fi.
The AC Lounge doubles as a co-working space by day and transforms into a social hub by night, including a reading area that features newspapers, magazines, local guides, sofas, free Wi-Fi and a 52-inch television.
The AC Kitchen provides a complete breakfast buffet. Additionally, the property includes 2,200 square feet of meeting space, designed for groups up to 50, a rooftop pool and patio, as well as a health and fitness area. All AC Hotels feature free fitness centers.
Located at 20805 Biscayne Blvd., the AC Hotel Miami Aventura broke ground in 2015 and was financed with a $35 million construction loan originated by Wells Fargo.
Images courtesy of Craft Construction Co. and Marriott