By Barbra Murray, Contributing Editor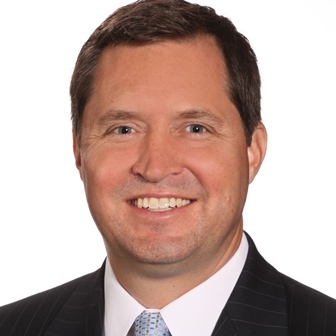 There's something happening in the Tampa office market and Cushman & Wakefield saw it firsthand with the orchestration of the sale of Westshore Center, a 216,400-square-foot tower in the city's thriving Westshore submarket, the largest suburban office market in the Sunshine State.
Roseview-PMRG Fund I LLC, a joint venture between The Roseview Group and PM Realty Group acquired the 31-year-old asset from an institutional owner. C&W not only facilitated the sale, the commercial real estate services firm also arranged debt for the transaction. Roseview-PMRG was just one of many investors that took a strong interest in the nine-story building at 1715 N. Westshore Blvd. Location had a little something to do with it.
"This asset sits near Main and Main in our Westshore submarket, an area that's had a tremendous amount of change over the last 10 or so years," Rick Brugge, senior director with C&W, told Commercial Property Executive. "You had the International Mall go up in just north of where our property sits–it's a regional mall with some of the highest retail rents not only in Tampa but Central Florida–and  in the immediate vicinity there's been approximately 1,080 high-end residential units added in the last five years, and there's more coming. Also it has some of the highest-end restaurants in Tampa Bay. It's very much a mixed-use area. It's technically a suburban location but it's very much got urban characteristics."
Roseview-PMRG plan to make significant capital improvements to the 88-percent-occupied Westshore Center, repositioning the property to capitalize on a market where rents are on the rise and vacancies are on the downswing. Tampa as a whole is on the upswing and investors are taking note.
"Tampa has had very strong job growth really for about the last four years," Brugge added. "Although our area took it on chin in the Great Recession, we've rebounded very well and continue to have very strong economic dynamics: job growth, high quality of life, and relatively low cost of living."