By Ioana Neamt, Associate Editor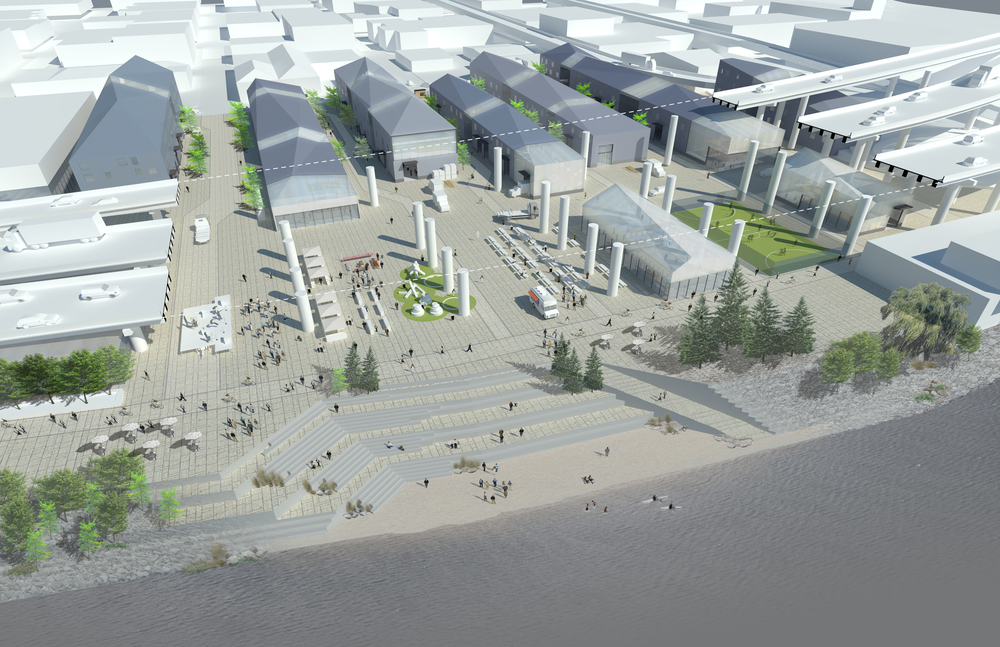 A derelict three-block site on the banks of the Willamette River in central Portland might soon experience a revival that could change the fate of the city's longstanding industrial district.
Boora Architects is determined to revitalize the land that sits between Southeast Taylor and Southeast Madison Street in the Central Eastside Industrial District, and turn it into a mix of industrial studios, a waterfront park, outdoor performance space, and more.  According to the Portland Business Journal, the land is currently owned by the Oregon Department of Transportation, and the city is expected to negotiate a purchase for the property this fall.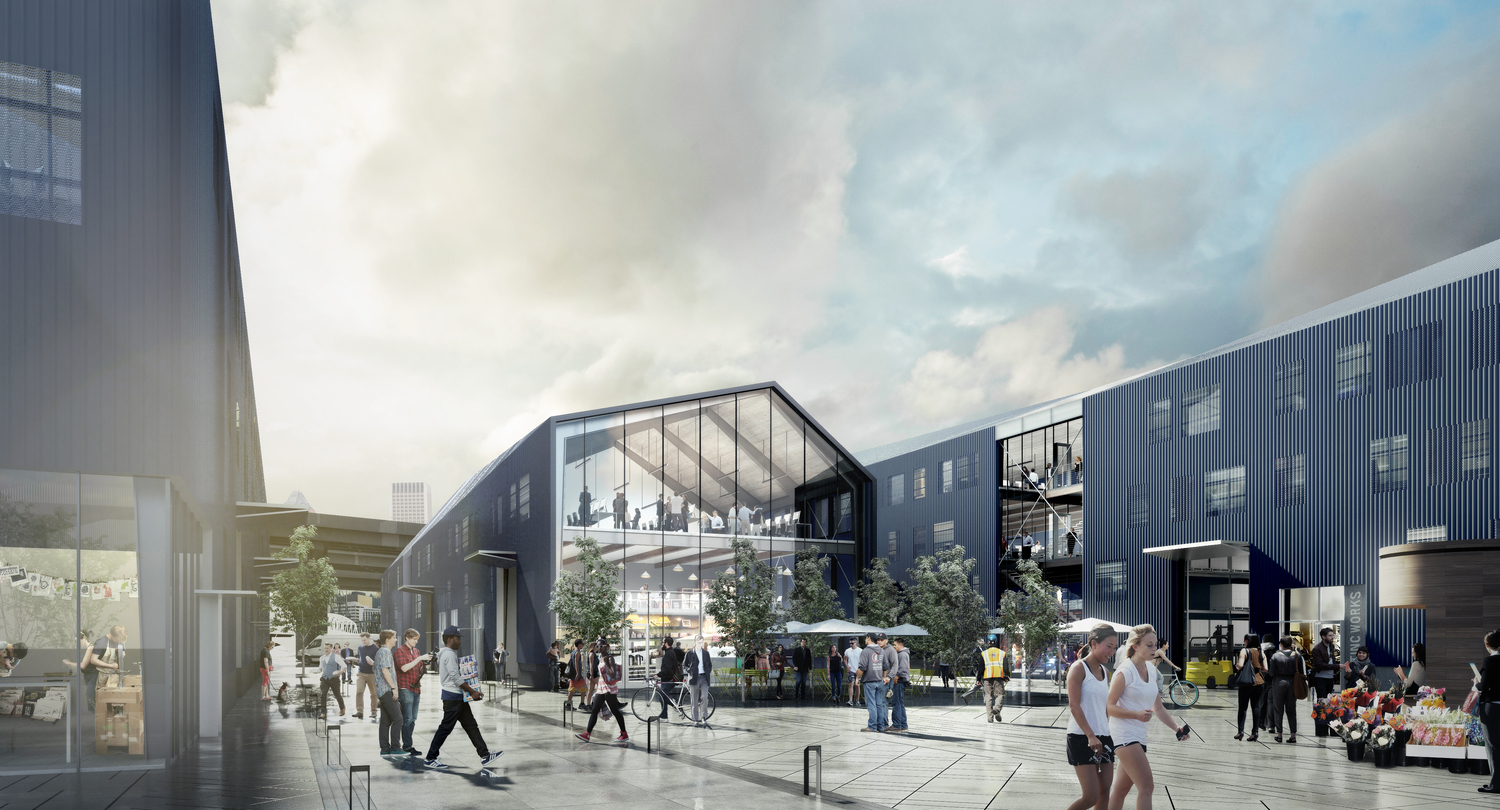 Renderings released by Boora of the project—dubbed Water Avenue Yards—depict a vision that includes a series of low-rise industrial studios with 400,000 square feet of flexible space, a waterfront park with river access, a beer garden, and other potential attractions, all nestled under the I-5, just north of Hawthorne Bridge. According to The Oregonian, the waterfront access would require the partial demolition of the Eastbank Esplanade, and the architecture firm is yet to find a developer for the mixed-use project. The City of Portland is currently in negotiations with the Oregon Department of Transportation over the three-block property.
Renderings courtesy of Boora Architects via Water Avenue Yards