Here we go again.
It's a new year. But instead of the usual resolutions to be more organized or to pick up a new hobby or to journal—or whatever else we all just abandon in February—in 2022 I think we're all just hoping for stability. We've all been living in "unprecedented times" for too long now. Bring on the precedented!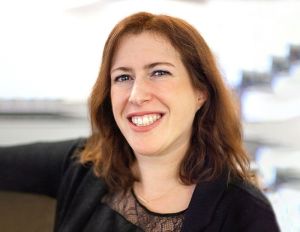 With new COVID-19 variants emerging, many people are unsure about their return-to-office plans. Supply chain issues persist. Many commercial real estate investors are hedging their bets.
But all is not lost. Last year proved to be a boon for the multifamily and industrial markets. And 2022 doesn't look totally bleak.
"We will continue to see … a robust appetite for real estate as an investment," CBRE Global Chief Economist Richard Barkham told CPE Senior Editor Holly Dutton in A Look at 2022's Investment Landscape.  
Take, for example, the Sun Belt. Investors were already looking to that area in the past year. And as people continue to move to parts of the country that have a lower cost of living, the Sun Belt looks especially promising. It even accounted for most of the top 10 markets in ULI's recent Emerging Trends in Real Estate report.
And don't forget about the economy!
"We're still looking at relatively good economic growth fueled by continued consumer spending and recovery from lockdown in the pandemic," Barkham said. Additionally, according to a NAIOP survey, inflation wasn't as big a concern to investors as it had been previously.
We don't know what'll be next for us (what letter of the Greek alphabet are we on now for variants?), but at least there are always bright spots. I think my resolution this year will be to look for them.