By Evelyn Jozsa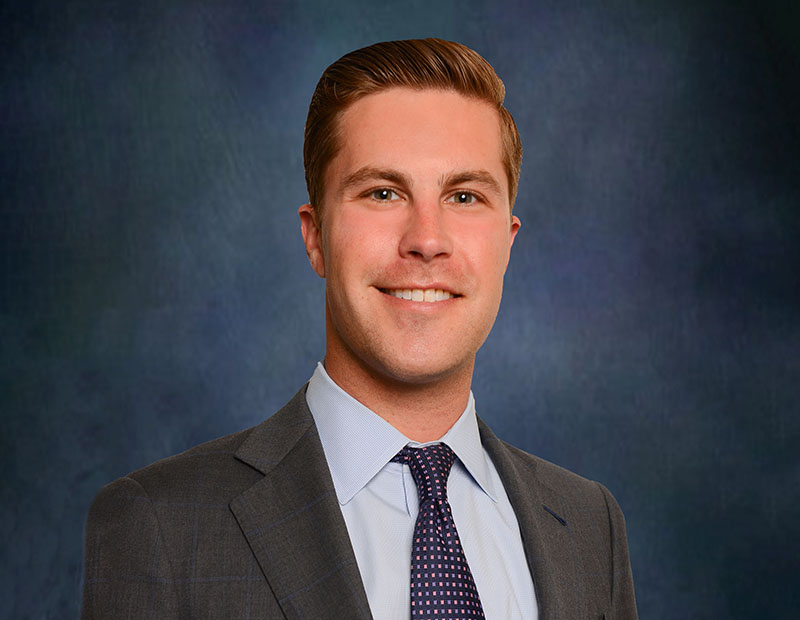 The self storage sector has experienced tremendous growth in the last few years. During 2018, development activity hit a new milestone. In October, units under construction and in various planning stages represented 9.6 percent of existing inventory, according to the latest Yardi Matrix self storage report. Due to heavy supply, Texas markets such as Houston, Austin, San Antonio, as well as Dallas-Fort Worth have limited their construction pipelines. The outlook for 2019 looks promising. Danny Cunningham, senior associate at Marcus & Millichap's Texas self storage office, revealed that due to current economic and in-migration trends, demand will catch up with supply in the near future.
What are the current challenges in the self storage sector in Texas?
Cunningham: The greatest challenge facing the self storage sector in Texas relates to potential overdevelopment, and there are certainly pockets throughout the state that have seen an overwhelming amount of new supply come online over the past several years. However, while facilities in these specific submarkets may experience a dip in occupancy and revenue growth over the near-term, the population boom occurring in Texas suggests the pain will only be temporary.
What can you tell us about the Texas self storage market in terms of supply and demand?
Cunningham: Climate-controlled units are facing the ramifications of oversupply as developers strive to utilize space more efficiently, and have opted to build multi-story climate-controlled facilities in urban infill locations where land is a premium. In fact, we have even seen submarkets where rental rates for non-climate, drive-up units exceed those for climate-controlled units. Mom-and-pop owned properties will likely also be hit harder, as the vast majority of the newly constructed storage facilities are developed and/or operated by seasoned storage professionals with sophisticated management platforms.
Fortunately, it appears we are at the tail-end of the current development cycle, so it is unlikely that Texas will realize many more storage projects outside those already in some stage of planning and development. In addition to the fear of entering an oversaturated storage market, the combination of rising costs associated with building materials, labor and capital are also making future storage developments appear less attractive.
How do current economic trends impact the self storage industry?
Cunningham: The stock market has been particularly volatile in 2018, prompting investors to place a larger emphasis on commercial real estate assets instead. Increased investor demand for commercial assets, and self storage specifically, has helped maintain the robust sales environment that sellers have enjoyed over the past several years.
Rising interest rates are also having a significant impact on the industry, as attractive financing for both development projects and acquisitions becomes increasingly difficult to find.
One trend that has benefited the storage industry relates to the Baby Boomer generation—a group who arguably utilizes self storage more than any other. The number of renters in their early 60s jumped 84 percent between 2006 and 2016, and the senior citizen population is expected to double by 2060 as seniors continue to live longer. Downsizing is one of the most prevalent motivators for storage tenants, and it is reasonable to expect that trend will continue as senior citizens sell their homes and move into retirement communities.
What surprised you about the self storage market in 2018?
Cunningham: Despite steady interest rate hikes over the past few years, we experienced only a slight increase in cap rates in 2018. Transaction volume has also remained strong as buyer and seller expectations have finally begun to align.
I have also noticed a greater willingness from storage investors to analyze and purchase storage properties in secondary and tertiary markets that they would not have even looked at in the past. This is in large part due to the fear of entering an oversaturated market or having to compete against a multitude of other investors also targeting the institutional-quality assets in major MSAs.
What trends will define the self storage market in the following years?
Cunningham: Since 2007, self storage assets have appreciated almost 80 percent while the average for every other major sector was approximately 30 percent. Additionally, NOI growth was nearly eight percent year-over-year at the peak of this incredible run-up.
Over the next few years, demand will assuredly catch up with all the new supply that has entered the marketplace. I believe we have reached a new normal so to speak where storage owners and operators will continue to experience a steady but more moderate growth in terms of facility revenue and value. Overall, there are countless economic factors and trends that point to continued success for the storage sector as a whole, it simply won't be quite as robust as that which we have realized the past five or seven years.
Image courtesy of Marcus & Millichap