By Roxana Baiceanu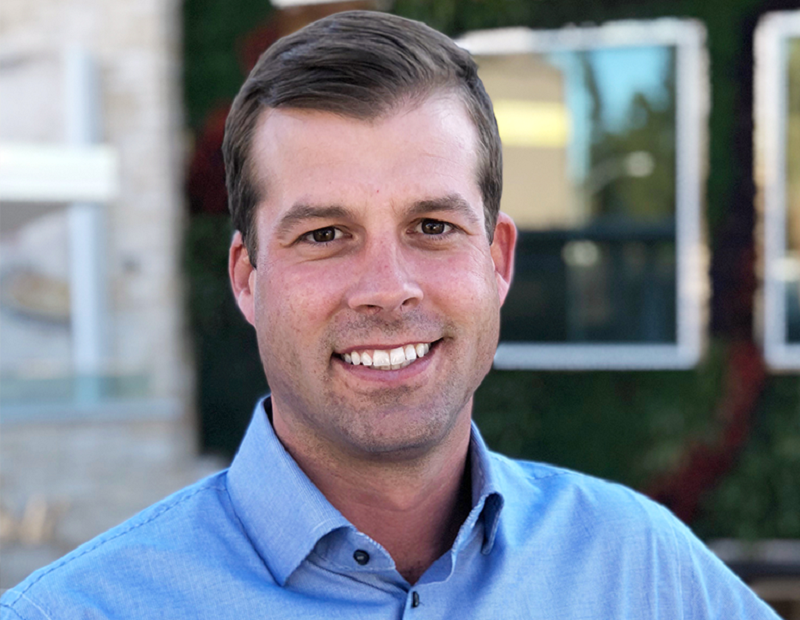 San Diego ranks third nationally for its life science and biotech industry and is getting ready to end the year on a strong note, with more growth predicted for 2019. The talent available at the metro's main research institutions—University of California at San Diego, Scripps Research Institute and Salk Institute for Biological Studies—continued to bolster the expansion of the tech and life science sectors, which are gradually becoming the metro's main economic drivers.
According to Yardi Matrix data, the office vacancy rate was 12.5 percent as of September, with limited stock being one of the main difficulties for companies planning to expand or relocate to San Diego. When it comes to spaces suitable for life sciences and biotech tenants, direct vacancy is under 7 percent, according to Ryan Egli, senior vice president with CBRE. In an interview with Commercial Property Executive, Egli named lack of available space and slow deliveries as two of the main challenges for San Diego's office market in 2018. He emphasized that life science companies usually cannot wait up to 10 months for a build-out to complete, so for the market to better accommodate such firms, it needs more move-in ready facilities.
What kind of office spaces have biotech and life science tenants been looking for this year? Have there been any changes in preferences compared to the previous year?
Egli: The majority of users in San Diego are seeking a campus-style environment with on-site amenities to improve employee recruitment and retention. This is a trend we have seen over the last several years, similar to what is being experienced in the tech market. The actual layout and style of the suites have trended more towards a creative look and feel with an emphasis on collaboration and flexibility.
How can the San Diego office market better prepare to accommodate biotech and life science companies in the future?
Egli: By providing more flexible, move-in ready options and a campus environment for the companies to grow and expand as their science evolves. Landlords are also investing significant capital into on-site amenities such as restaurants, conference and fitness centers to improve employee well-being. Recruitment and retention is top of mind for these companies as they compete for world class PhD-level talent.

What are the emerging submarkets for biotech and life sciences and where should developers add new projects?
Egli: The core of the San Diego life science community is located in Torrey Pines, University Towne Center (UTC), Sorrento Mesa and Sorrento Valley, totaling approximately 15 million square feet. These four submarkets are located within an approximate 5-mile radius of each other. Over the last several years, we have seen more than 2 million square feet of lab conversions or new construction, mainly focused in the UTC and Sorrento Mesa submarkets, due to lack of availability and land options in Torrey Pines. Over the coming years, new speculative development will likely be located in the UTC, Torrey Pines and Sorrento Mesa submarkets.
What impact did startups have on the office market this year compared to more established companies?
Egli: San Diego is primarily an R&D-focused life science community with several early to mid-stage companies. These early stage companies help drive the life science market and have been fueled recently by record breaking venture capital investment into the area, which is currently at an all-time high. Several of the key developers or owners in the area are designing or retrofitting existing projects to capture these requirements, typically in the 2,000 to 10,000 square-foot range. For example, Alexandria Real Estate Equities is building a new, 113,000 square-foot, 5-story, state-of-the-art facility in the UTC area called GradLabs. The project will feature move-in ready, furnished suites with best-in-class amenities and services.
What proved to be the most challenging factor in San Diego's life science market in 2018?
Egli: Lack of quality spaces that are vacant and move-in ready. Direct vacancy currently sits at 6.8 percent, but a large majority of that vacancy is obsolete, second-generation or shell space. A typical life science build-out can take 8 to 10 months for the design and construction process, and several of the users looking today can't wait that long for a facility.
What are your predictions regarding leasing and investment activity in San Diego for 2019?
Egli: Given the aforementioned, record-breaking capital investment into the life science sector, we foresee demand to remain strong for life science space in 2019 and beyond. San Diego is considered the third life science cluster nationally, behind only Boston and San Francisco. San Diego's life science community is fueled by its proximity to six major universities and over 80 research institutes. San Diego has more than 600 life science companies which contribute to approximately $14.4 billion in annual economic impact.
Image courtesy of CBRE