By Barbra Murray, Contributing Editor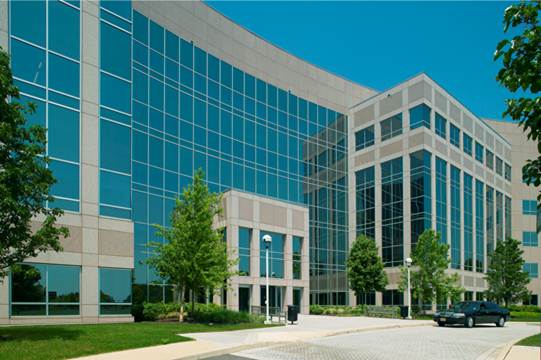 RXR Realty, with the assistance of commercial real estate and capital markets services provider HFF, has just landed the funds for the refinancing of a four-building group of office properties in West Windsor, N.J. The real estate operator and investment manager secured $95 million for the approximately 465,600-square-foot portfolio, located just a stone's throw from Princeton University.
With law firm Paul Hastings L.L.P. representing RXR, HFF placed two floating-rate loans with Bank of America for the portfolio, which encompasses four Class A office buildings within the University Square office complex. The 328,200-square-foot property at 1 University Square Dr., developed by RXR in 2008, drew in an $80 million loan. The five-story structure's 100 percent occupancy level undoubtedly enticed lenders, particularly given that filling up office square footage is no simple feat in the Princeton submarket, where the availability rate is a somewhat staggering 23.6 percent, according to a fourth quarter 2012 report by commercial real estate services firm Newmark Grubb Knight Frank.
RXR obtained the second loan, totaling $15 million, for the single-story buildings at 100, 104 and 115 Campus Dr., a collection accounting for an aggregate 137,400 square feet. Although lenders are certainly attracted to full tenant rosters, they are not necessarily deterred by unstabilized properties, as was clearly the case with the Campus Drive group, which is only 75 percent leased.
High occupancy helps, but sponsorship, like high quality, also goes a long way. Even when the capital markets were still quite frosty, RXR was able to reel in financing for the very same Princeton-area properties. In 2010, again with the help of HFF, the company refinanced the portfolio to the tune of $81.5 million with a five-year, fixed-rate loan through Cigna Investments and AIG Global Investment Group.