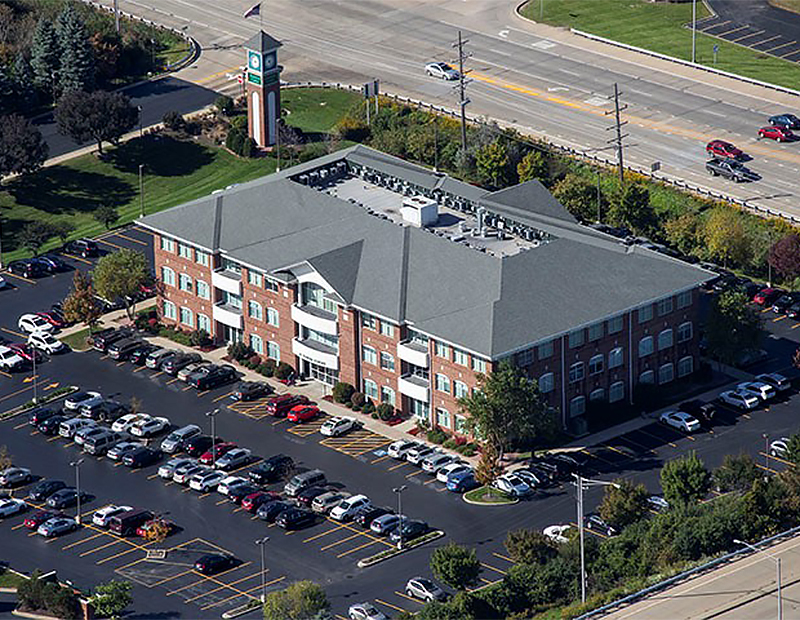 Three different buyers have taken advantage of a strong medical office environment, as CBRE has arranged the sale of 23 medical properties totaling more than 300,000 square feet. The assets sold in three separate transactions, for a gross total of nearly $90 million.
The properties are spread throughout the states of Illinois, Florida, Alabama and Georgia, 13 of which are situated in the Greater Chicago area.
"As we begin the second quarter of 2019, there continues to be a dearth of opportunities to satisfy the overwhelming demand for this product type," Lee Asher, CBRE's vice chairman, told Commercial Property Executive. "Each of these assets encompassed much of the criteria that health-care investors seek in today's competitive investment market. Furthermore, due to the imbalance of supply and demand in the market, core and core-plus health-care buyers have become distinctly more aggressive in their underwriting for high-quality, well-located assets."
The 197,385-square-foot Greenleaf Center Portfolio in the Chicago Metropolitan Area is currently 93 percent leased to an extensive range of tenants. Of those, 44 percent are in the investment grade-credit and health system sectors.
"The portfolio provided the opportunity for an investor to acquire a critical mass of health-care real estate assets in the Chicago metro area," Asher said. "The portfolio, which had never before been offered for sale, consisted of 13 medical office buildings clustered around a high-traffic intersection in Gurnee, Ill., within Lake County."
The Dermatology Solutions Group Portfolio is situated in multiple markets in Florida and Alabama and is home to eight dermatology facilities totaling 51,505 square feet.
"The Dermatology Solutions Group Medical Office Portfolio provides stable, growing cash flow to an investor with long-term leases and annual rental escalations," Asher said. "All the properties are located strategically within their markets providing convenient access for patients with proximity to primary area medical centers, and growth areas with strong relative demographics."
Medical office is hot in Atlanta
Asher said the five-story, 2061 Peachtree building was highly coveted, due to its irreplaceable Peachtree Road address in south Buckhead, adjacent to the 643-bed Piedmont Atlanta Hospital, Piedmont Health Care's flagship location across the street from the world-renowned Shepherd Center. "This is a Class A+ trophy asset with an enviable tenant mix," he said.
Built in 2013, the 47,936-square-foot building was 100 percent leased to a tenant roster that included Georgia Hand, Shoulder & Elbow.
The single-building acquisition of the 2061 Peachtree office property in Atlanta, Ga., closed in a busy month for the area's medical office segment. Earlier in April, Stable Development Co. acquired three medical office properties in the Atlanta area from Academy Orthopedics for $5.3 million. The portfolio—nearly 90 percent occupied—totals 25,643 square feet. In February, Ackerman Medical arranged another medical office building transaction in metro Atlanta. The four buildings totaled 80,116 square feet and sold for $18.9 million.
Joining Asher on the deals were CBRE U.S. Healthcare Capital Markets' Chris Bodnar, Sabrina Solomiany, Shane Seitz and Ryan Lindsley.