November 10, 2011
By Nicholas Ziegler, News Editor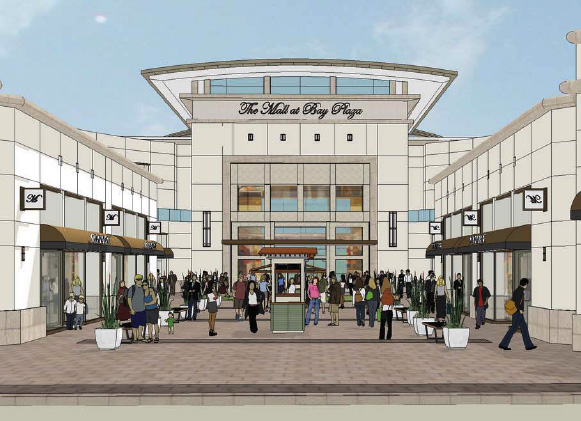 In one of the larger retail projects in the New York City this year, Prestige Properties has announced that it will take an existing JC Penney store and combine it with a 780,000-square-foot build-out for an enclosed shopping mall. The new mall, to be anchored by Macy's, will span three floors on a corner parcel at Bay Plaza Shopping Center in the Bronx, already the largest shopping center in NYC.
"We strongly believe in the New York metropolitan markets," Sam Shalem, CEO & chairman of Prestige, told Commercial Property Executive. "We have had excellent success at Bay Plaza since its inception, and we are pleased and excited to bring this best-in-class, enclosed fashion mall to our community and the Bronx."
Macy's will occupy 160,000 square feet over two floors of the new area, and the mall itself is set to create more than 2,000 construction and 1,700 permanent jobs for the area – welcome news for a borough struggling with high unemployment rates relative to its neighbors.
A third-quarter 2011 report by Marcus & Millichap noted that, while retail sales are up 8 percent in Manhattan and 9 percent in Queens year-over-year, the Bronx is still fighting the specter of joblessness – causing retail sales to continue their tumble. While Brooklyn's unemployment rate is below 10 percent and Manhattan's sitting at 7.1 percent, the Bronx has a rate of more than 12 percent.
"This market has been underserved with quality retail," Shalem told CPE. "There is incredible demand for this retail product."
Located at the intersection of the Hutchinson Parkway and I-95, The Mall at Bay Plaza is scheduled to break ground in spring 2012, with the entire complex anticipated to open in fall 2013 or spring 2014, which also includes a 1,800-car parking garage.
New York City has been announcing mega-sized developments this week, as the Prestige deal comes just days after Bloomberg kicked off the $520 million, full-block mixed-use development by Gotham Organization Inc.