By Barbra Murray, Contributing Editor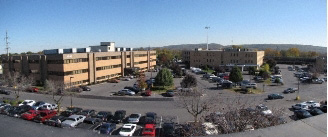 Cedar Crest Professional Park, a 682,000-square-foot professional office campus in Salisbury Township, just outside of Allentown in Pennsylvania's Lehigh Valley, has been refinanced to the tune of $45 million. MRA Realty Advisors orchestrated the transaction on behalf of Cedar Crest Professional Park VII L.P., owner of the seven-building property.
"We're finding that there's a market again for product with stabilized cash flow and long-term leases with credit tenants," Brian Sundermeir, vice president with MRA Group, the parent company of MRA Realty, told Commercial Property Executive. MRA Realty's affiliation with Cedar Crest dates back to 2007, when it began providing the then-new owner with real estate advisory services, as well as serving as the campus's property and facility management team.
The sprawling property sits along Cedar Crest Blvd., directly across from Lehigh Valley Hospital. With an occupancy level in the 80 percent range, the campus is home to 130 tenants, roughly half of which are providers of medical or healthcare-related services.
Despite lenders' increasing fondness for the healthcare sector, the restructuring of debt on Cedar Crest was no simple feat. However, the property's positive attributes–stabilized cash flow and strong tenancy– helped pave the way. "People are looking to place money with product like this," Sundermeir said.