November 1, 2011
By Barbra Murray, Contributing Editor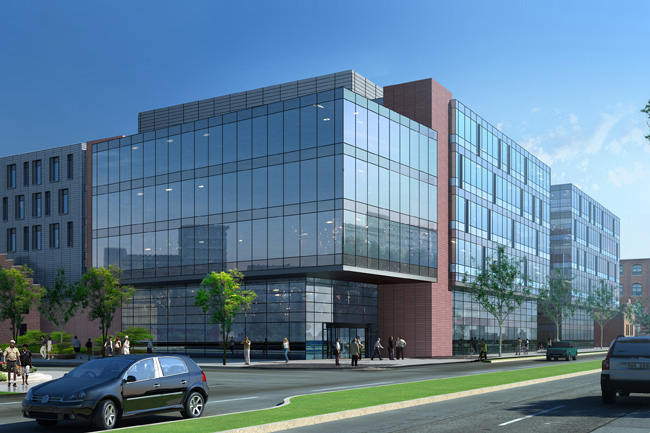 Alexandria Real Estate Equities Inc. has just broken ground on the first phase of a $500 million science and technology compound in Cambridge, Mass. Alexandria Center at Kendall Square will ultimately bring 1.7 million square feet of state-of-the-art office and laboratory space — including the new 307,000-square-foot Biogen Idec building — to the Boston area, the leading biotech hub in the country.
"There are large requirements by pharma and bio there and so our timing is pretty important," Joel S. Marcus, chairman and CEO of Alexandria Real Estate Equities, told Commercial Property Executive.
Spanning 11 acres, Alexandria Center will encompass five high-tech facilities, including Biogen's six-story build-to-suit home. Different architects will be tapped to design the structures, all of which will qualify for LEED certification by the U.S. Green Building Council. In addition to space for work, the campus will offer space for play, including a two-acre park, a retail corridor, street-level restaurant offerings and riverfront access.
The ultra-modern complex, however, will not be an entirely 21st Century development. Biogen's new digs, designed by the architectural firm of Spagnolo Gisness & Associates Inc., will incorporate two historic buildings. The project is on schedule to reach completion in 2013.
The Greater Boston area is the top biotechnology hub in the country, as commercial real estate services firm Cushman & Wakefield notes in a third-quarter report, and Alexandria is one its biggest life sciences landlords with 3.5 million square feet.