By Nicholas Ziegler, News Editor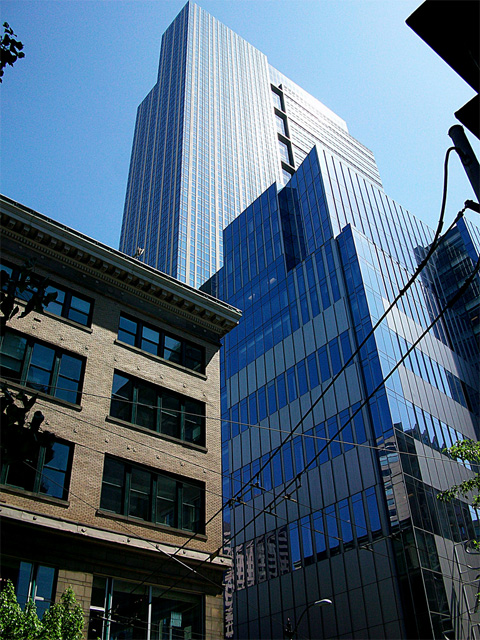 CommonWealth Partners, a privately held real estate investment, development and management firm in Los Angeles, has purchased Seattle's Russell Investments Center for $480 million. CBRE Group Inc., which orchestrated the sale on behalf of Northwestern Mutual, described the transaction as "the largest single-asset office sale in the Western United States since 2006."
"This is a best-in-class building that is widely considered one of the top three assets in the entire Seattle market," Kevin Shannon, vice chairman with CBRE, said. "There were 34 prospective buyer tours of the asset, which is highly unusual for a deal of this size and demonstrates the tremendous amount of capital that exists for core CBD assets. This is especially true in rising markets, like Seattle, that are experiencing strong job growth resulting in aggressive rent growth."
The property, which was constructed in 2006, is located at 1301 Second Ave. in the city's Central Business District. Russell Investments Center is one of only eight Class A office buildings constructed in the last ten years in the Seattle CBD and at 42-stories, is the tallest new high-rise building in the CBD. The 872,026-square-foot asset is currently 95 percent leased.
Even Cushman & Wakefield Inc., a competitor to CBRE, noted that the city is certainly seeing growth. According to a year-end report, the region has seen a 1.5 percent jump in employment during 2011, and economists forecast a steady year of growth for Seattle. The office market is "clearly on a path to recovery," with the overall vacancy rate in the sector falling 1.3 percent to end 2011 at 19.5 percent. Asking rents, too, are on the upswing.
"Spurred by the elevated level of leasing in recent quarters," the report noted, "landlords have not only begun to offer fewer lease concessions, but have taken steps to improve asking rents." Class A rents were up 8.1 percent at the end of the year to $29.28 per square foot.
In the past 24 months, the building has increased its occupancy from 30 percent to 95 percent. More than 50 percent of the building's diverse tenant roster includes investment grade tenants from the technology, bio-tech, retail, and finance industries. No changes are expected for major project tenants, including Russell Investments, JPMorgan Chase, Boeing, Zillow and Nordstrom.
The property was originally named WaMu Center, as it was constructed to be the headquarters of Washington Mutual. When the company failed, the asset was first sold to JPMorgan Chase before being purchased by Russell Investments, a Northwestern Mutual subsidiary, in 2009.
"CommonWealth is very pleased to expand its presence in the Seattle market with the addition of this premier quality asset to our portfolio," Rick Lewis, a partner with CommonWealth, said. "These investments are well-positioned to benefit from the continued momentum in the leasing market."