By Robert Demeter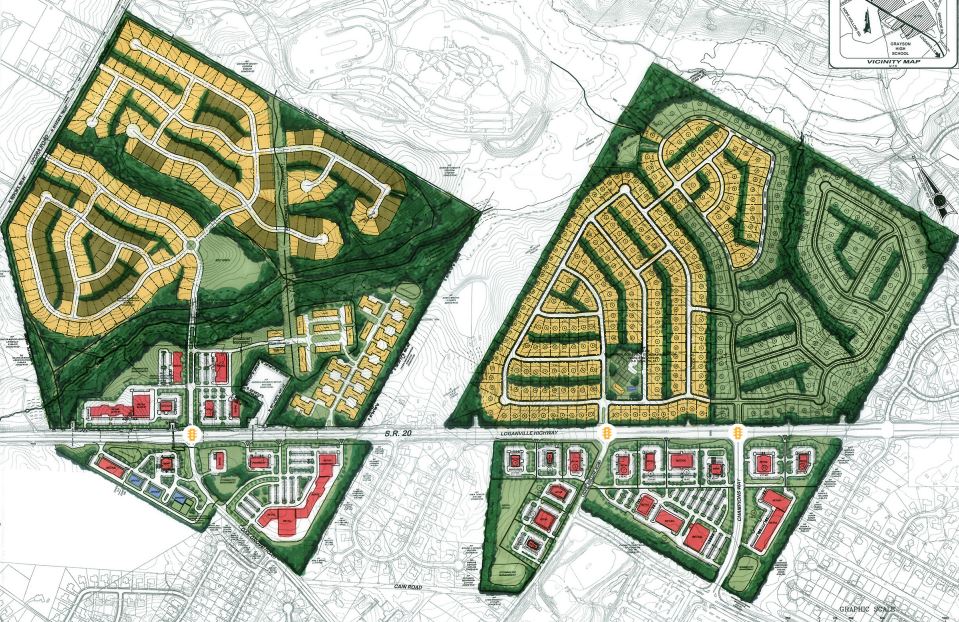 Atlanta–Stolz Partners has announced the groundbreaking of Independence, a 430-arce mixed-use community in the Atlanta metro area. The property will be located in Gwinnett County, at the intersection of Ozora Road and Highway 20, adjacent to Bay Creek Park and Grayson High School. Independence will extend along both sides of Highway 20.
The residential portion of the community abuts Bay Creek Park, while the more than 90-acre retail and commercial component of the property adjoins Grayson High School.
Independence will consist of approximately 760 single-family homes and townhomes, with prices ranging from the mid-$200,000s to the $500,000s. Community amenities will include pocket parks and natural green spaces, natural stream areas, swimming pool, tennis courts and sports fields as well as two miles of walking trails, connecting Bay Creek Park to the community. Independence will be in close proximity to a highly rated school district that includes Grayson High School, Trip Elementary and Bay Creek Middle schools.
"Independence is a significant new development in one of Gwinnett County's most desirable locations," said, Phillip Galbreath, partner, Stoltz Partners. "We are focusing on the natural beauty of this expansive property and creating a lifestyle that complements the picturesque landscape, with streams and wooded areas comprising approximately 20 percent of the community. Our goal is to design a traditional neighborhood that appeals to first-time homebuyers, those moving up to a larger home, or empty nesters who are downsizing. We will offer a broad array of neighborhoods within Independence that will create a well-designed walkable community with a traditional hometown feel."
The retail component will feature more than 590,000 square feet of improvements with access to three existing, full-median breaks along Highway 20 with active traffic signals.
"The commercial and retail portions of the project will blossom from all of the new roof tops built in Independence, as well as the existing brisk surrounding housing market. The Grayson submarket has been one of the top new-home sales submarkets in all of metropolitan Atlanta. The homebuilder demand for the residential portions of this project has already exceeded our initial expectations," added Galbreath.
Home sales at Independence are slated to begin in mid-2017.