June 15, 2010
By Barbra Murray, Contributing Editor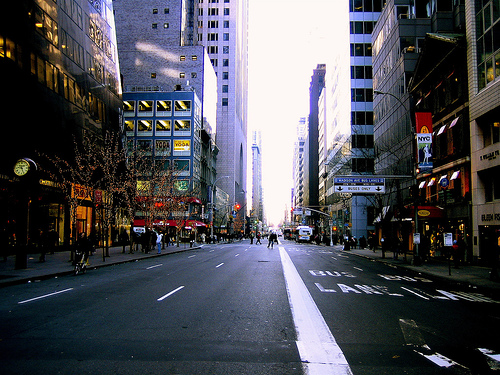 Though slowly loosening, the grip of the credit crunch continues to stifle the commercial real estate market. However, as evidenced by the recent closing of the $355 million refinancing of the 600,000-square-foot mixed-use trophy property at 650 Madison Avenue in New York City, lenders are willing to part with funds–under certain conditions.
The New York City-based borrowers, global alternative asset manager The Carlyle Group and commercial real estate investment firm Ashkenazy Acquisitions Corp., obtained the mortgage loan on 650 Madison from Wells Fargo Bank N.A. and Industrial and Commercial Bank of China Ltd., New York Branch. The joint venture partner's relied on Eastdil Secured as an advisor on the transaction, while real estate services firm New Mark Knight Frank served as ICBC's advisor.
It was in 2008 when, acting through its Carlyle Realty Partners V real estate fund, Carlyle partnered with Ashkenazy to acquire 650 Madison from Hiro Real Estate Co. for $680 million. A syndicate of lenders that included Natixis S.A. and Shorenstein Properties L.L.C. supplied financing for the purchase.
Situated in Midtown Manhattan's Plaza District, 650 Madison was developed by Hiro as a 10-story office building for C.I.T. Corp. in 1957. The property was later redeveloped and expanded to its current size. Today, the 27-story tower features Class A office space and 90,000 square feet of prime retail accommodations. The building is presently 95 percent leased to a stellar list of tenants, including Polo Ralph Lauren Corp., which renewed and restructured its lease of approximately 200,000 square feet of executive and corporate office space in 2009.
Obtaining a $355 million financing deal is hardly a simple feat in today's capital markets and the transaction marks one of New York City's largest single-asset refinancings since 2008. "The key is that if you have the right property with the right team with the right track record, credit and refinancings are available," Christopher Ullman, Carlyle's Director of Global Communications, told CPE. "The credit market has been loosening up, but the standards are still pretty difficult; you need the right set of circumstances."