By Barbra Murray, Contributing Editor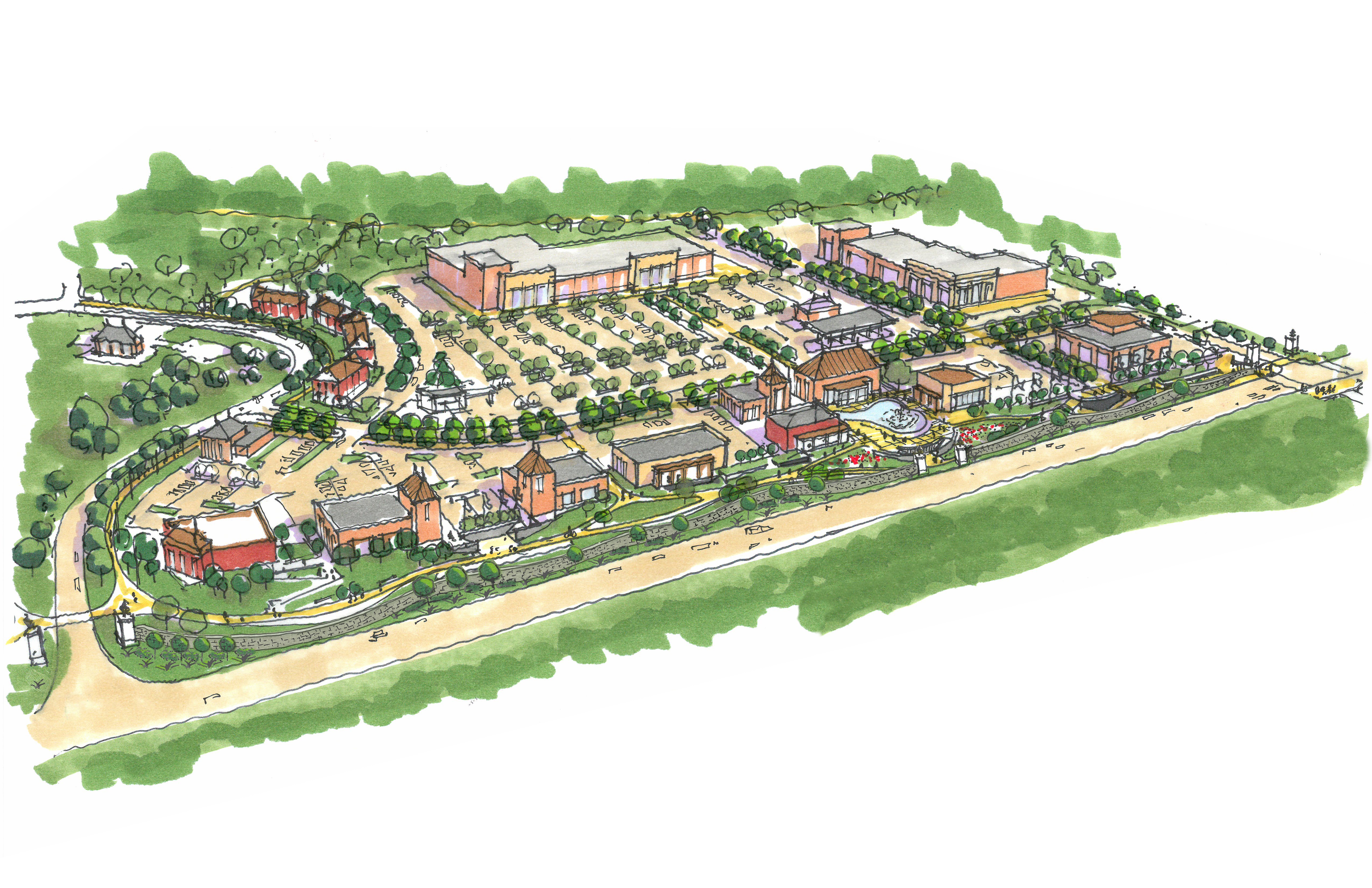 Poughkeepsie, N.Y.—The long-shuttered Hudson River State Hospital in Poughkeepsie, N.Y., will soon transform into the mixed-use Hudson Heritage now that EFG/DRA Heritage LLC, a joint venture between the EnviroFinance Group and Diversified Realty Advisors, has commenced redevelopment of the 156-acre property. EFG/DRA began the $250 million endeavor with demolition activity.
Sited along the Route 9 commercial corridor, Hudson Heritage will feature 350,000 square feet of neighborhood retail space, an 80,000-square-foot hotel, a multi-use trail system stretching 2.6 miles and perhaps of greatest note, 750 apartments, townhomes and single-family residences.
"Hudson Valley communities like Poughkeepsie are starving for new product in the marketplace," Nicholas Minoia, managing partner of Diversified Realty Advisors, told Commercial Property Executive. "Large master-planned communities that bring residential, recreation and commercial opportunities together at one location will create and drive their own market demand."
EFG/DRA's demolition work will be selective. The psychiatric facility, which closed its doors roughly 15 years ago, was originally developed in 1871 and some of the original buildings remain standing—and will continue to stand through adaptive reuse. According to the National Register of Historic Places, the Frederick C. Withers-designed hospital represents the first significant example in the U.S. of the High Victorian Gothic style applied to institutional construction. The hospital's former administration building will be rehabilitated and will ultimately house the hotel and accompanying spa, restaurant and catering facility. The original library, theater, chapel and director's residence will also be spared the wrecking ball, and will be reborn via historic preservation.
When all is said and done, Hudson Heritage will not just bring new life to a vacated old hospital complex, but it will give the Hudson Valley a boost as well. "A project of this magnitude in the Hudson Valley, and in fact any project of this scale, where there is nothing comparable will fuel and drive additional capital investments in the area," Minoia said. "We believe the Hudson Valley is prime for this type of investment and growth—specifically in communities where older industry has left prime locations dormant or abandoned. We are excited to be on the forefront of that change."
EFG/DRA plans to begin construction of Hudson Heritage in 2017. The redevelopment project will take an estimated eight to 10 years to complete.