By Barbra Murray, Contributing Editor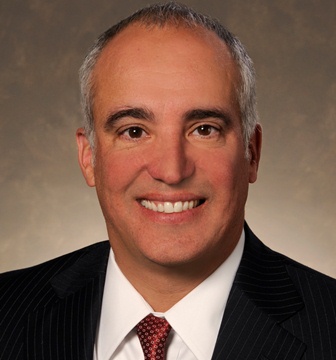 Acting on behalf of a pension fund advised by Invesco, RREEF Real Estate and TA Associates Realty, commercial real estate and capital markets services HFF has orchestrated financing totaling $607 million for a real estate portfolio encompassing 5 million square feet of commercial space and 3,499 multi-family units.
It's a diverse collection with a respectable occupancy level of 90 percent. Consisting of 24 properties, the group features nine industrial assets accounting 3 million square feet; five retail centers totaling 1.8 million square feet; two office holdings totaling approximately 304,300 square feet; and eight multi-family properties offering a combined 3,499 units. The assets span nine states, with locations in leading markets in California, Florida, Georgia, Massachusetts, Pennsylvania, Rhode Island, Texas, Virginia and Washington.
M&T Realty Capital Corp. (Fannie Mae), Bank of America and Principal Global Investors provided the financing through a total of 24 loans. Culling the funding was no simple feat.
"The pension fund's requirement for each property to be financed separately required a significant amount of effort to still obtain loan economics similar to a large crossed collateralized crossed defaulted portfolio financing," Eric Tupler, senior managing director with HFF, told Commercial Property Executive. "The ability to fund all the loans in less than 90 days was a result of the lenders' willingness to prioritize the financing for three of the country's largest and most successful advisors."
M&T came through with eight loans totaling $237 million, while BofA supplied seven loans for a sum of nearly $186 million and Principal provided approximately $183.7 million via nine loans. HFF's arrangement of more than a half-billion in financing for a sizeable portfolio is an accomplishment that the real estate sector may see quite a bit of in 2013. Lenders aren't dishing out loans like candy as they did for a few years before the credit crunch took hold in in 2007; however, they have certainly warmed up to the commercial real estate sector again.
"There's no question that the equity and the debt capital markets became more liquid in 2012, and I expect that to continue through 2013," Dan Fasulo, a managing director with real estate research and consulting firm Real Capital Analytics, told CPE. "Despite all the challenges that the securitization world has faced, CMBS has a really strong finish to 2012 and I expect it to be a prolific source of debt capital this year, especially for the larger portfolio transactions and especially making loans on assets throughout the country."
HFF's recent deal is indicative of a shift that is presently underway, spurred by the growing pool of lenders vying for transactions involving high-quality assets in premier locations.
"For a prime property in, say, New York, I would argue there's probably just as many lenders competing to make that loan today as there were at the top of the market five years ago," said Fasulo. "The national banks have also definitely picked up their lending but it's getting increasingly competitive for them to make loans in some of the top markets–like New York, D.C., Los Angeles–so increasingly, they're going to have to basically spread their geographic horizons if they want to be active players this year."
It's all to be expected. "This is the natural progression of the recovery," he added. "We're in the part of the cycle where the capital starts to flow out of primary markets into secondary markets, both on the debt and equity side."