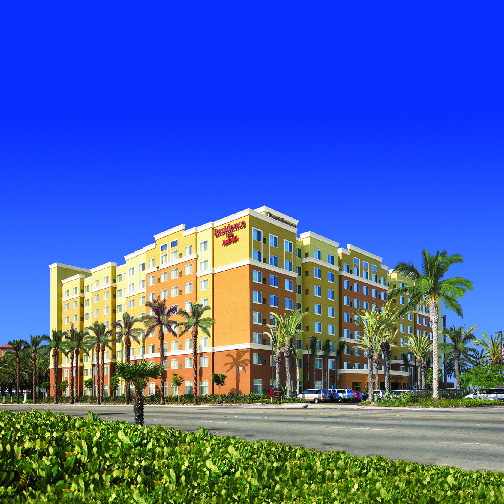 By Barbra Murray, Contributing Editor
Innkeepers USA Trust's deal to sell a 64-hotel portfolio to a joint venture consisting of Cerberus Series Four Holdings L.L.C. and Chatham Lodging Trust as part of its Chapter 11 plan of reorganization is back on again. The agreement was announced in June, then fell apart in August. Now it's been tweaked, and Cerberus and Chatham will acquire the assets at the previously agreed upon price of just over $1 billion, $1 million less than the previously agreed upon price.
The original deal called for Chatham and Cerberus to acquire the 64 Innkeepers hotels for roughly $1 billion, and in a separate transaction, Chatham would purchase an additional five properties (pictured) totaling 764 guestrooms for $195 million. Chatham completed its acquisition of the latter group of assets in July, but in August, Chatham and Cerberus put the kibosh on the 64-property deal. The joint venture partners explained that their decision to terminate the agreement was based on "the occurrence of a condition, change or development that could reasonably be expected to have a material adverse effect on Innkeepers' business, assets, liabilities (actual or contingent), operations, condition (financial or otherwise) or prospects."
Innkeepers cried foul and filed a breach of contract complaint with the U.S. Bankruptcy Court against Chatham and Cerberus. The complaint noted that "the Defendants' last minute change of heart has nothing to do with any change in the performance or prospects of the fixed/floating Debtors' business and everything to do with a calculated effort to renegotiate the terms of the parties' deal."
Now, two months later, any issues regarding the fixed/floating debtors–Midland Loan Services and Lehman ALI Inc.–have been rectified with the revised agreement. The modified deal calls for the fixed-rate debt serviced by Midland to be altered to the amount of approximately $675 million, and for Lehman, holder of the floating-rate mortgages, to receive a cash payment totaling $224 million to address its claims.
"The updated agreement provides a significant cash premium to the original stalking horse bid and a meaningful return to our creditors, and it allows us to move ahead with a timely exit from Chapter 11," Marc Beilinson, Innkeepers' chief restructuring officer, noted in a prepared statement.
Still, nothing is set in stone quite yet. The Bankruptcy Court must green light the new arrangement.