By Keith Loria, Contributing Editor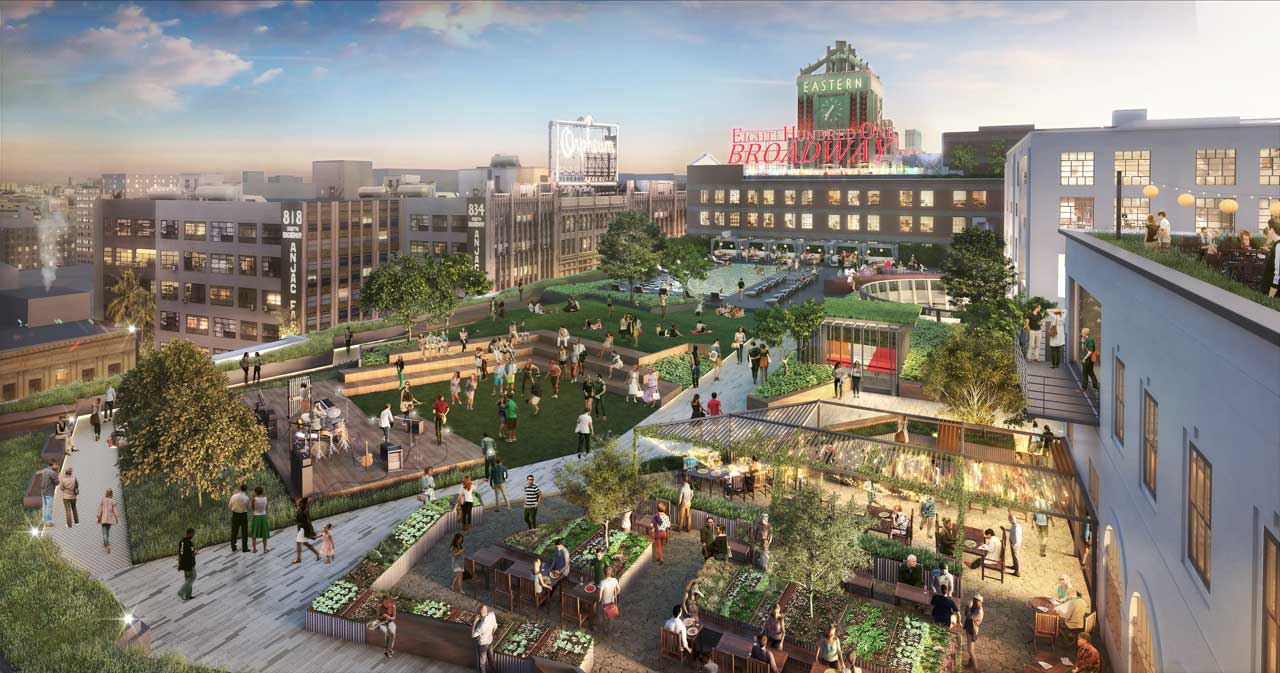 Los Angeles—Broadbridge LA LLC has secured $164.5 million in financing to redevelop Broadway Trade Center, a 1.1 million-square-foot mixed-use building in downtown Los Angeles, from Jamestown LP.
"The Broadway Corridor is poised to make a comeback as the urban heart of Los Angeles, and we're pleased that we can assist as a lender on this transformative redevelopment project," Jamestown president Michael Phillips said in a prepared release. "We are committed to investing our resources in projects that transform spaces into true destinations through innovative mixed-use components, and we're confident in the future of the Broadway Trade Center and the surrounding neighborhood."
The financing will provide the necessary capital to pay off the existing loan and will allow Broadbridge to continue an extensive renovation of the historic building.
Institutional real estate investment capital advisor Ackman-Ziff represented Broadbridge in securing Jamestown as the lender.
According to a press release issued by Joel Schreiber and Jackie Jangana, joint venture owners of Broadbridge LA LLC, the team plans to create a modern, premier business and tourist destination that will build on the momentum already underway to bring thriving business back to the downtown corridor.
Originally constructed in 1908 as the home of Hamburger's Department Store and acquired by the May Co. in 1923, the Broadway Trade Center's makeover will be a significant step in bringing new life to the Broadway Corridor.
The plan calls for a mixed-use complex to include a food marketplace, bars and restaurants, retail space, a hotel, a rooftop park and more. The building will also feature flexible office space with large floorplates, enabling thousands of jobs to be located within steps of housing also being constructed within the surrounding neighborhood.
Jamestown's property holdings in Los Angeles include Brunswig Square, an office/retail building located in the heart of Little Tokyo; Malibu Village, a lifestyle retail project located in the Civic Center of Malibu; and Lantana, a collection of four creative Class A office buildings adjacent to the new Expo line in the Santa Monica Media District.
Images courtesy of Omgivning