May 11, 2010
By Barbra Murray, Contributing Editor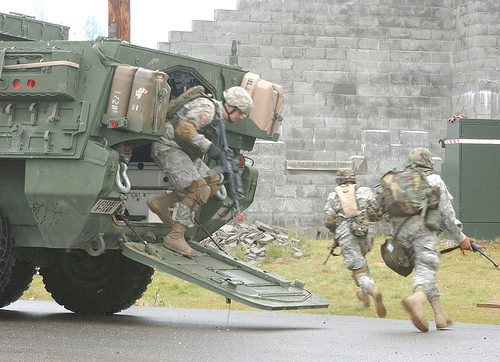 The Alaska Housing Finance Corp. (AHFC) has just agreed to provide $159.4 million in financing to help facilitate a military housing upgrade project at Fort Wainwright and Fort Greely in Alaska.
Nashville-based Actus Lend Lease L.L.C. is developing the project for the U.S. Army through a partnership called North Haven Communities as part of the Department of Defense's massive Military Housing Privatization Initiative (MHPI). Actus Lend Lease's comprehensive 50-year contract is valued at approximately $417 for the initial six years. The massive endeavor may spur quality upgrades in the off-base apartment markets.
At Fort Wainwright in Fairbanks and Fort Greely in Delta Junction, which is about 90 miles southeast of Fairbanks, Actus Lend Lease will build and renovate over 1,800 residences, construct community centers and serve as property manager for the duration of the half-decade sustainable development and management real estate agreement.
The AHFC financing, which Actus Lend Lease will pay back with funds culled from residences' monthly rental payments–service members can receive Base Allowance for Housing (BAH) from the Defense Department to offset housing costs–comes in the form of a 40-year loan with an 8 percent interest rate. The Army is expected to contribute an additional $176 million, and, rendering the idea of providing a loan more attractive to AHFC, will provide a Base Closure Guaranty.
"Although current projections are for the number of Army personnel based in Alaska to remain stable in coming years," Dan Fauske CEO and Executive Director of AHFC, noted in a prepared statement, "the Base Closure Guaranty will protect AHFC in the event of a base closure or personnel deployment of 30% or more."
Established by Congress in 1996, MHPI is a program that allows the military to create partnerships with private sector entities for the purpose of constructing and upgrading housing for service members and their families. At Fort Wainwright and Fort Greely, the application of the MHPI program through the Actus Lend lease project may have a positive impact on the apartment markets surrounding the bases.
"What the proposed project does is bring the on-base inventory up to today's standards for rental housing," Eric A. Havelock, Multi-Family Underwriting Supervisor for AHFC, told CPE. "What remains to be seen is whether the off-base inventory will follow this upgrade approach, or continue to offer rental units in their existing, predominantly '70s and '80s-era condition."
AHFC is doing its part to help facilitate upgraded multifamily housing beyond the bases. The financing corporation helped awarded $11.4 million in grants and tax credits for the $13 million redevelopment of the 56-unit, low-income Fairview Manor property at the Weeks Fields Estates project in Fairbanks.
Regardless of the size of the pool of higher-quality multifamily residences beyond the bases, no war exists between community and on-base apartment properties. "It is the amount of money the military pays their personnel, the BAH, that is driving the market, and not available on-base inventory competing with off-base inventory," Havelock said.