By Anca Gagiuc, Associate Editor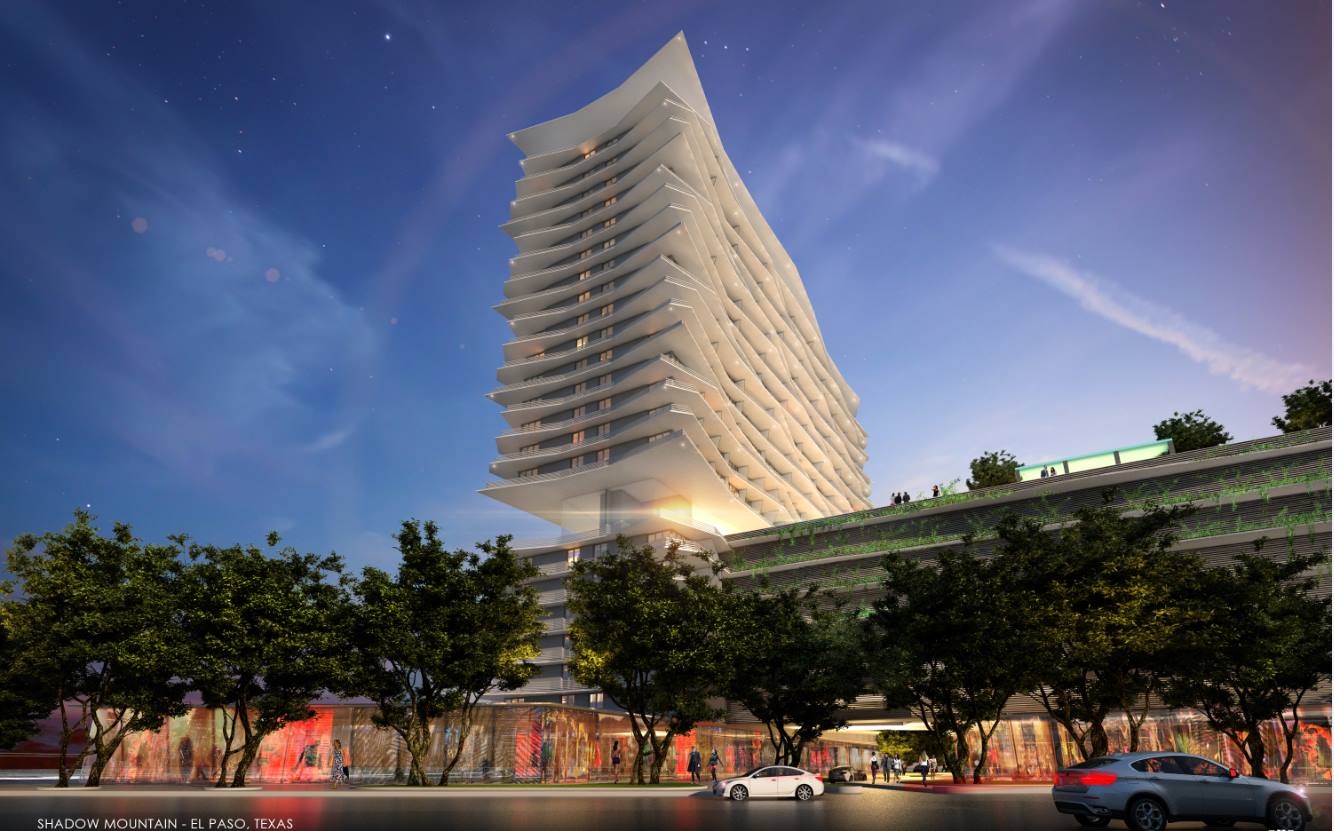 El Paso, Texas—The city council has unanimously approved a rezoning change that will allow the 22-story Shadow Mountain development in West El Paso to proceed.
Florida-based developer Meyers Group plans to build a mixed-use tower at 201 Shadow Mountain Drive, just east of the Sunland Park Drive/North Mesa Street intersection, next to the 11-story Coronado Tower office building. The company acquired the 4-acre lot for an undisclosed amount in May from Ten East Partners.
"We see significant potential for growth in El Paso and are currently identifying strategic opportunities to invest, develop or renovate multiple properties in the region," said Stuart Meyers, chairman & CEO of the Meyers Group, in a statement announcing the El Paso office.
The development is designed to have a 219-room luxury hotel on the lower levels, 228 luxury apartments on the upper levels, a 715-car parking garage, 42,000 square feet of retail space and 55,000 square feet of landscaping. The estimated cost for the tower will surpass $100 million, while construction is expected to take two years. The development will also bring an additional 900 jobs to the city, said Meyers.
Image courtesy of Shadow Mountain Development