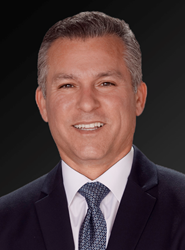 Los Angeles— North American Title Co. has hired Vince Foley as its new vice president, Orange County sales manager. Foley brings over 21 years of title and escrow experience, delivering strong sales, management and operational performances throughout his career.
"We are pleased that Vince has brought his valuable experience in the industry to our organization and joined our management team. We look forward to the continued growth of our sales team utilizing his leadership, creativity and integrity. We know Vince will drive growth and market penetration in the vital Orange County market," said Senior Vice President, Regional Sales Manager Tony Behrens in a statement to the press.
Foley began his real estate career in 1994 and quickly became a successful account executive with a national title company. He served as Los Angeles and Orange County sales manager, and was recruited to handle title and escrow operations both in Orange and San Diego counties. Later in his career Foley also created a national refinance division providing title and closing services in 42 states.
Most recently, he was responsible for expanding business opportunities in Los Angeles, Ventura and Orange County.
A resident of Irvine, Foley serves on the board of trustees for the Orange County School of the Arts. He is a graduate of the University of California, Berkeley.
With well over 1,000 associates and a vast network of branches from coast to coast, NAT is among the largest real estate settlement service providers in the United States consisting of both agent and underwriter operations.