By Ariela Moraru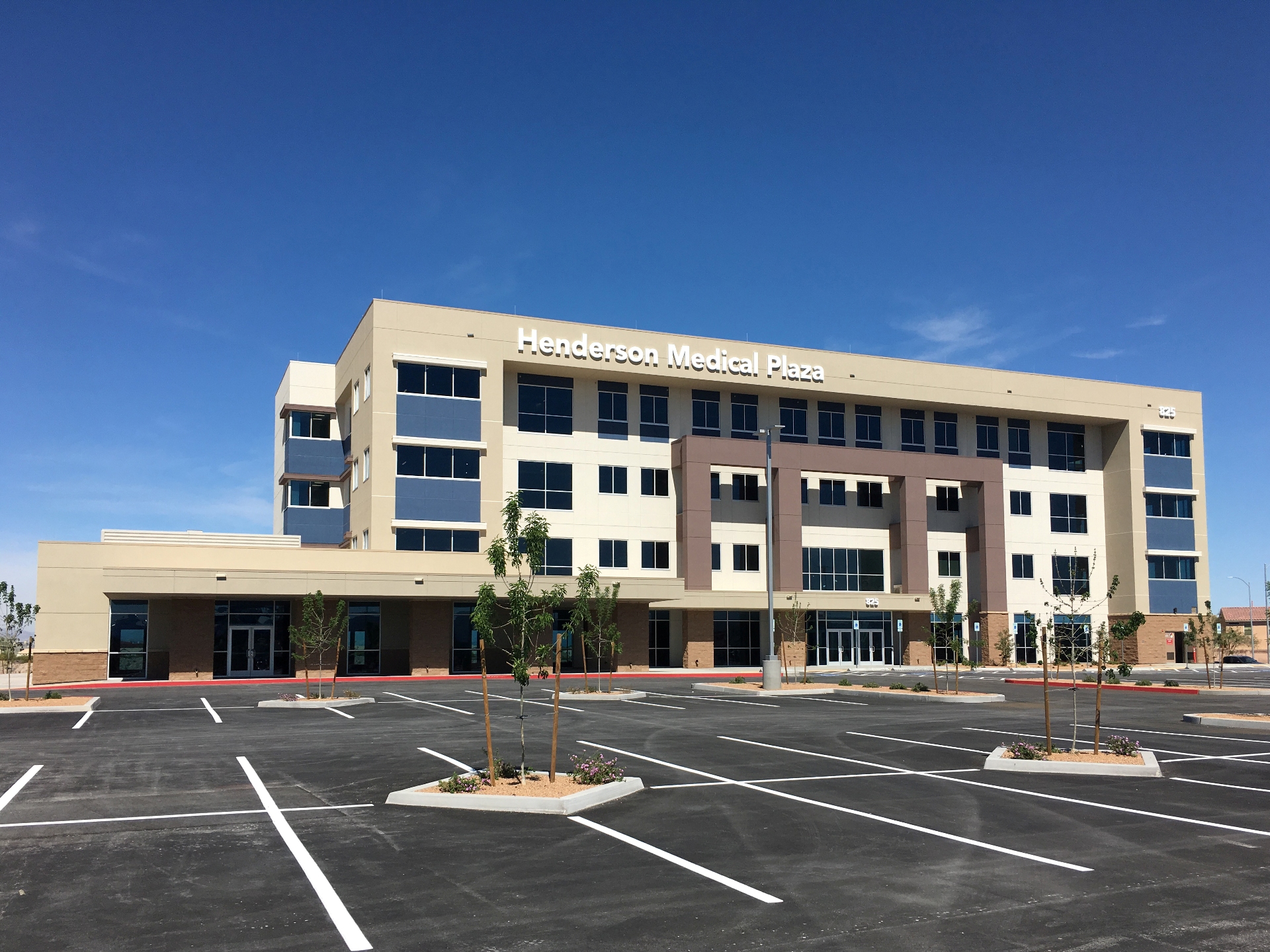 PMRG has completed Henderson Medical Plaza, an 85,000-square-foot multi-tenant medical office building and surgery center in Henderson, Nev. The property is part of Union Village, a $1.2 billion, 170-acre community that includes health care, housing, retail and entertainment, according to Las Vegas Business Press. GSR Andrade Architecture designed the four-story medical building and SR Construction Inc. was the general contractor.
Located at 1050 Galleria Drive, just east of U.S. 95, Henderson Medical Plaza will focus on outpatient care, as well as internal medicine and primary care, and will have several specialty practice groups. The building is adjacent to the recently constructed 130-bed Henderson Hospital, which opened in October 2016 and is operated by Valley Health System.
Health care village in the making
Union Village broke ground in October 2014. Plans include the development of senior living facilities, skilled nursing, fitness centers, a wellness mall and residential housing. Last year, Union Village signed an agreement with Franklin Cos. to build a $60 million, 400,000-square-foot senior living community called Franklin Park, which will feature 150 units for independent living, 75 units for assisted living and 50 units dedicated to memory care.
According to project co-founder Craig Johnson, two apartment projects open to all groups, totaling 416 and 356 units, respectively, are underway. The site has 3.5 acres in escrow for a long-term acute care hospital operated by Kindred Healthcare, which is also considering developing a rehab facility. Las Vegas Athletic Club is also developing a 95,000-square-foot gym.
Image courtesy of PMRG