Office News Roundup: Construction & Sales Pick Up in Baltimore-D.C. Corridor
Although the use and design of office space will see decidedly significant changes going forward, the office real estate sector is certain to remain quite valid in the future. Meanwhile, as the country slowly opens up, some construction is resuming and businesses are continuing to search for office space — albeit with extra care for personnel safety guidelines. Keep reading for highlights from this week's office industry news:
Holland Properties Breaks Ground on Lakeside Center in Columbia, Md.
Located in the Snowden River corridor of Howard county, Lakeside Center is slated to deliver 85,000 square feet of redeveloped commercial space to the west Baltimore suburb. Commercial brokerage KLNB was retained to handle leasing of the property, which includes 55,000 square feet of retail, as well as 30,000 square feet of medical office space.
Furthermore, the developer has committed to providing cutting-edge improvements to accommodate post-COVID guidelines for the safety and comfort of office tenants. Planned upgrades include touchless building entry, touchless elevators and medical-grade HVAC systems for improved airflow.
Roger Holland, president of Holland Properties, said, "We always want to ensure that our tenants and their employees feel safe and secure in our properties. These enhancements are at the forefront of office innovation and provide attractive opportunities for tenants seeking a thoughtful, modern space."
Merritt Expands Baltimore-D.C. Corridor Office Portfolio
The Lynwood Executive Center has attracted a new owner. Merritt Properties announced that it had completed the acquisition of the two-building office property.
Lynwood Executive Center incorporates 163,456 square feet of Class A, LEED Silver-certified Elkridge office space in two three-story buildings. The property was 98% leased at the time of sale, with tenants including Howard County Government, Ancile Solutions and Network Building & Consulting.
Vince Bagli of Merritt's leasing team said, "Howard County has traditionally been a very strong submarket for our company, both in the industrial and the mid-rise office sectors. After exploring this particular project, we quickly determined that Lynwood Executive Center fits really well with our nearby Columbia Corporate Park, Columbia Corporate Park 100 and Meadowridge office locations."
Liz Tarran-Jones, also of Merritt's leasing team, added, "Located between Baltimore and Washington, D.C., the Howard County business community continues to draw a highly educated labor force. The area is known for its ability to serve a wide variety of users — particularly government, healthcare, technology and education-related businesses — due to convenient interstate access and nearby proximity to some of the region's major demand drivers, including the BWI Airport, Fort Meade, National Security Agency and the U.S. Cyber Command."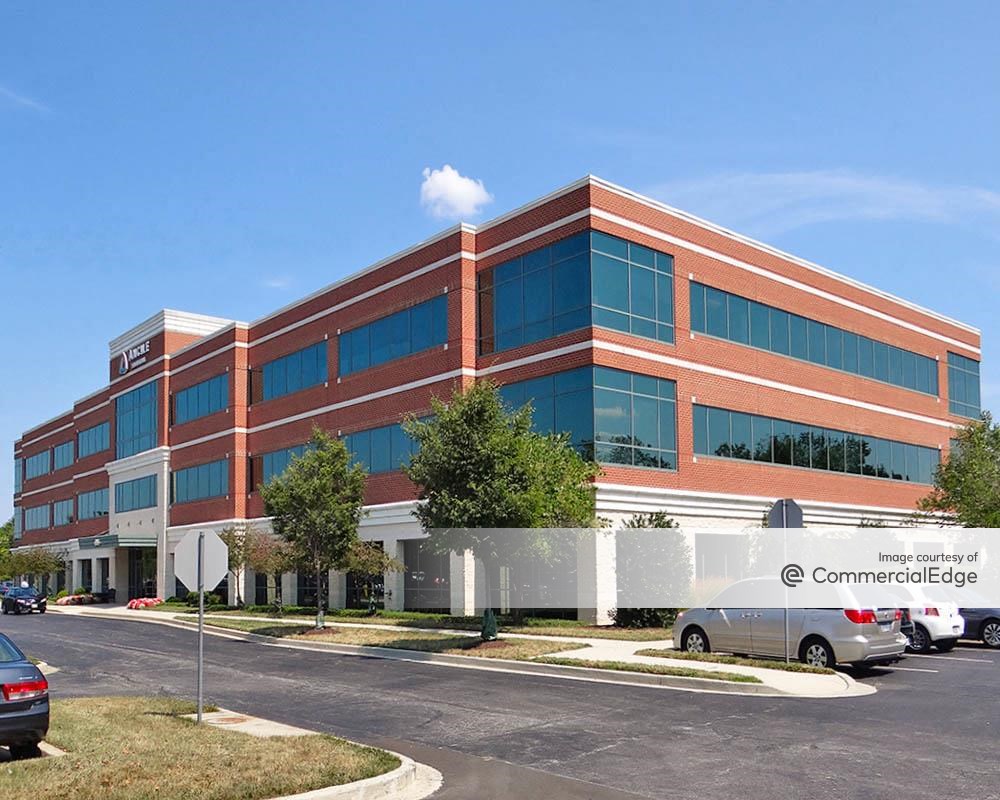 EagleBridge Capital Secures Financing for Historic Boston Office Building
The New England-based independent mortgage banking firm announced it had arranged $9 million in permanent mortgage financing for 33 Broad St. The 11-story office building dates back to the early 1900s. Part of the Custom House District, the property is included in the National Register of Historic Places.
Located in the heart of the city, the charming brick mid-rise encompasses just more than 40,000 square feet of recently updated downtown Boston office space. The property also includes 4,565 square feet of retail on the ground floor — currently occupied by State Street Eye Health and Expresso Love — and is home to 18 office tenants on floors two through 11. The tenant roster features everything you would expect to find in the bustling central business district of Boston: accountants, consultants, law firms, financial advisors, real estate developers, money managers and more.
What's more, 33 Broad St. is currently at 100% occupancy, which adds to the asset's quality — an aspect invoked by EagleBridge Principal, Ted. M. Sidel, who said, "Based on the quality of the property, we were able to provide non-recourse financing featuring a sub-3% rate for its entire 10-year term."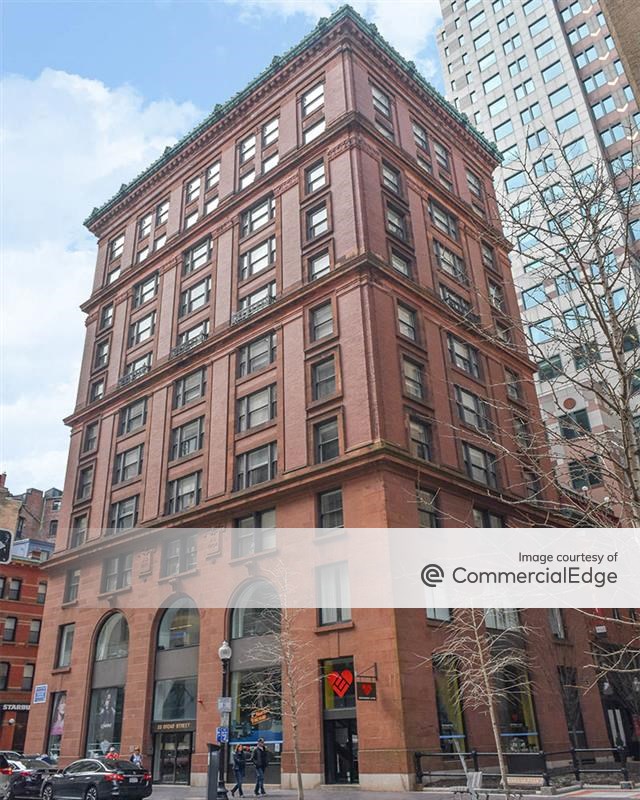 Property images courtesy of CommercialEdge.