As one of the fastest-growing commercial markets in the U.S., Dallas is getting attention from companies of all types and sizes. And, in addition to driving employment and demand for the metro's office spaces, numerous companies — ranging from Fortune 500 giants to startups fresh out of the incubator — also rely on Dallas coworking spaces to meet the needs of their employees.
In fact, from tech workers to solopreneurs, an increasing number of people working in Dallas are renting desks in coworking spaces. Plus, working from a coworking space (especially if you work remotely or in a hybrid model) can be convenient in terms of your commute time and socialization — whether you work downtown or closer to the metro's sprawling suburbs.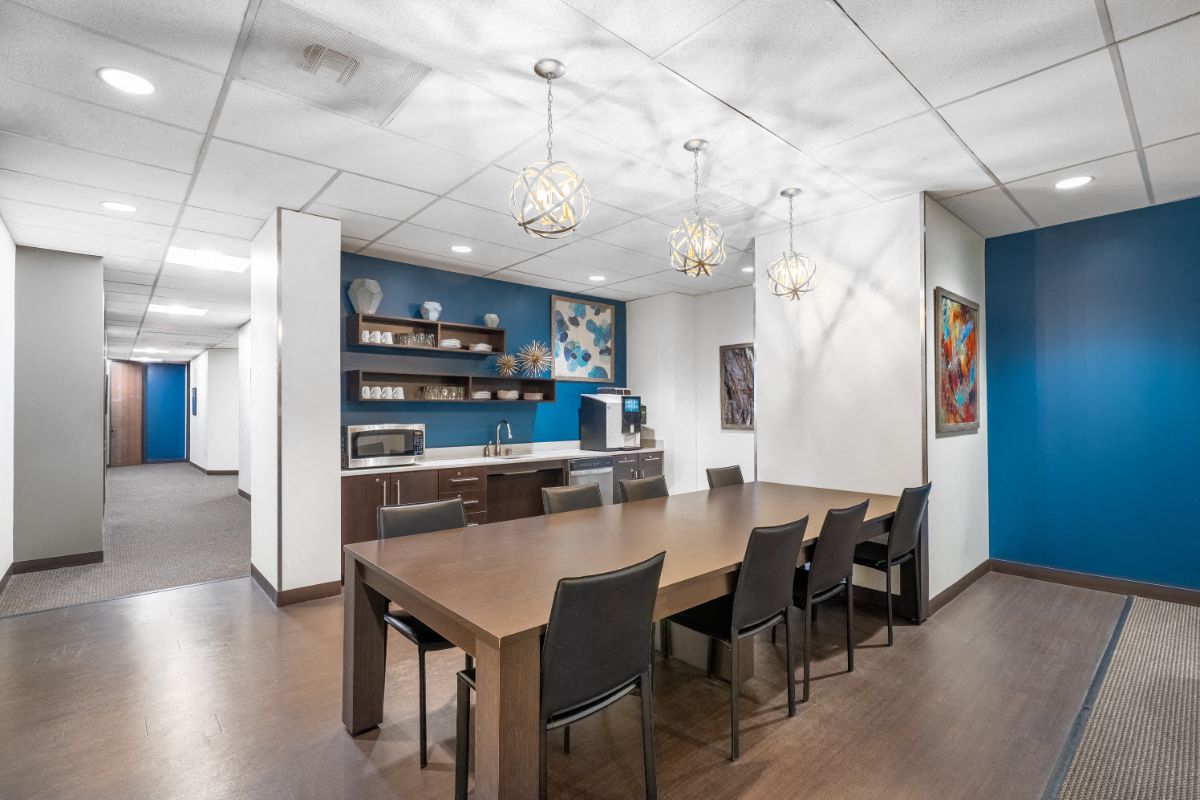 Address: 1341 W. Mockingbird Lane Suite 600W, Dallas, TX 75247
Conveniently situated in the heart of the metro and just minutes from downtown Dallas, the Mockingbird Towers offer professionalism and Class A office space. Featuring flexible private office leases, as well as hotdesks and virtual offices, this prime Dallas coworking office can cover the needs of any company in the city's downtown area or the growing Medical District. Besides the amenities offered by Regus, those who work here also benefit from the Towers' perks, which include an on-site deli, fitness center and golf simulator.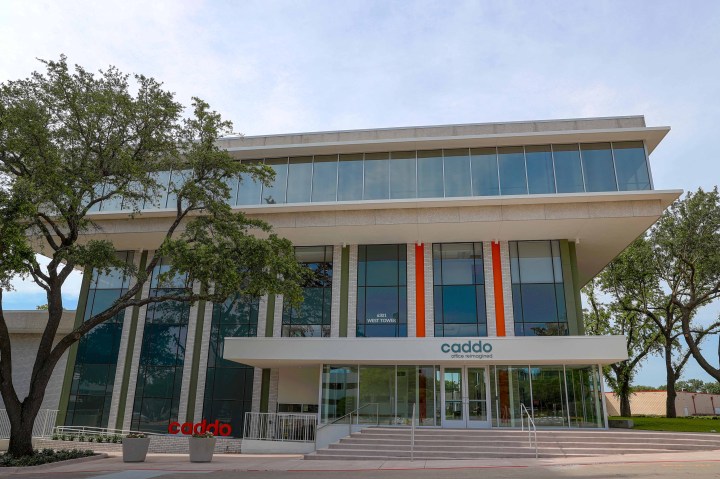 Address: 6301 Gaston Avenue, Dallas, TX 75214
Lakewood Caddo emphasizes competitively-priced private offices and coworking memberships, which are available for a single day or for longer periods of time. Located in southern Lakewood near the intersection of La Vista Drive and Gaston Ave., this coworking office features benefits including ample conference rooms, fast internet, 24-hour access and a members-only café, as well as proximity to Lakewood's entertainment and shopping options.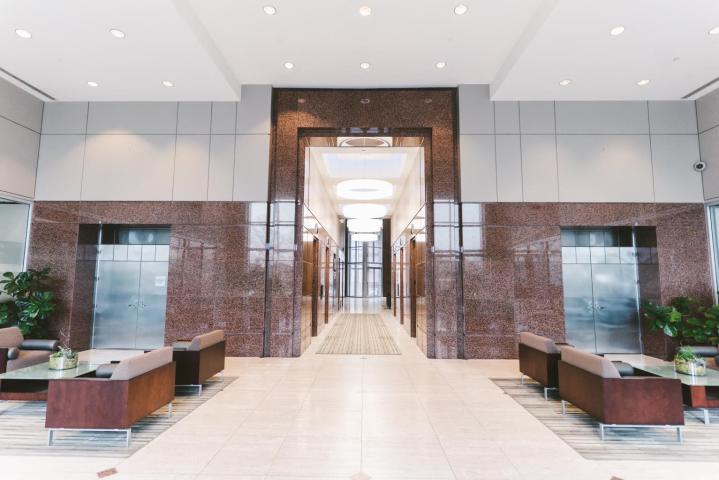 Address: 10440 North Central Expressway Ste 800, Dallas, TX 75231
Sprawling across three floors of the Class A Meadow Park Office Tower, WorkSuites' coworking space at 10440 North Central Expressway offers a spectacular view of the Metroplex — and its advantages certainly don't stop there. A state-of-the-art IT infrastructure, full-service coffee lounge and plentiful parking make this North Dallas coworking space worth looking into. From hotdesks to traditional office suites to fit an entire team, WorkSuites offers the right lease whatever the context.

Address: 1920 McKinney Ave., Dallas, TX 75201
WeWork's 1290 McKinney Ave. office is among the trendiest coworking spaces in Dallas with an uptown, boutique feel and great location. Designed to suit both creatives and office workers, this dog-friendly coworking space features outdoor terraces, free beverages and inspiring views. There's also an equally trendy seafood restaurant in the same building, and the nearby areas feature great locations for shopping and casual dining.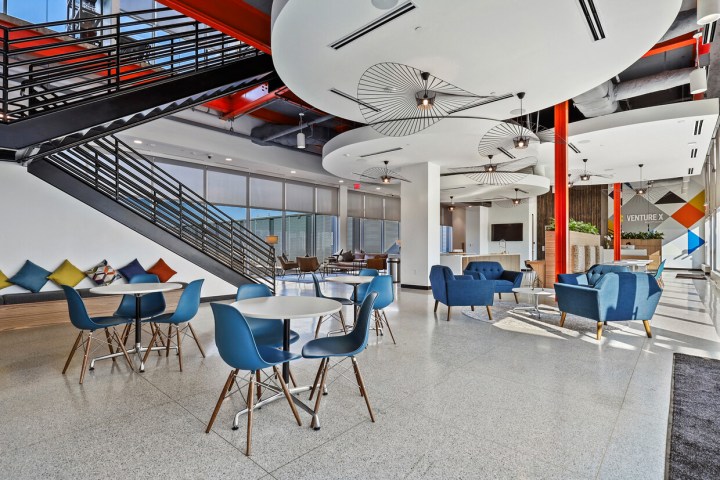 Address: 7701 Lemmon Avenue Suite 260, Dallas, TX 75209
At the intersection of Dallas Love Field Airport, Bluffview, and the Medical District, Venture X's coworking office in the Braniff Centre has an excellent location and amazing views as some of its strongest points. The space also features ample natural light and a spacious lounge that's sure to get employees in the right mindset for collaboration and productivity. Venture X at the Braniff Centre also features acoustically engineered glass, enterprise-grade internet, and even a podcast room on top of all the basic amenities that companies and entrepreneurs need.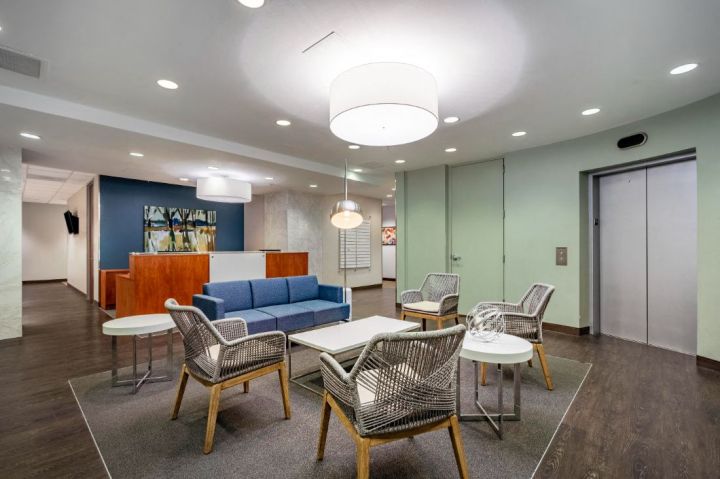 Address: 4514 Cole Avenue Suite 600, Dallas, TX 75205
Knox Park has become a hotspot for a wide range of companies operating in finance and professional and business services, granting it a lively and professional coworking scene. With this in mind, Regus' office space at Highland Park Place is sure to offer networking opportunities galore for business-minded entrepreneurs. Plus, the area is also convenient both logistically and in terms of entertainment options, especially with Knox Park's famous bars and restaurants.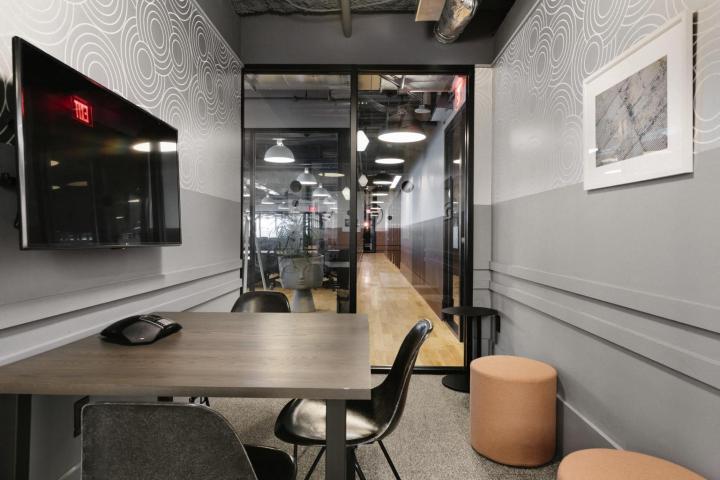 Address: 1601 Elm St., Dallas, TX 75201
The Thanksgiving Tower is another office high-rise situated right at the heart of downtown Dallas, where the city's Fortune 500 companies and innovative startups hustle to make their mark. Accordingly, WeWork's coworking office here puts you right in the heart of the action with easy commuting options to other parts of the city.
Coworking space in Dallas is on the upswing and, due to the the pandemic, more flexible work models now allow more office workers than ever to enjoy the benefits of utilizing a coworking office. And, with so many spaces to choose from, all you have to do is find the right one for you.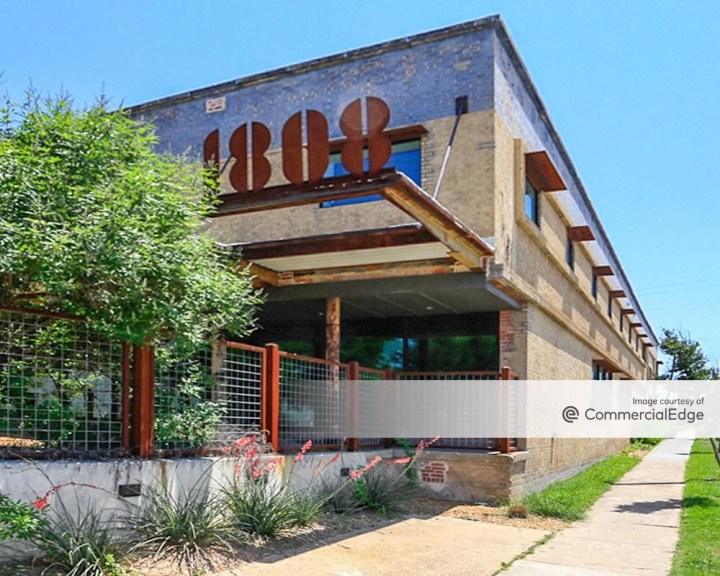 Address: 1808 South Good Latimer Expwy, Dallas, TX 75226
Good Coworking Dallas is a future-focused shared office space specially designed with creativity and productivity in mind. Sustainability and wellness take center stage at Good Coworking Dallas: Its founders have based the shared office space in a green building with human health and safety at the forefront.
The coworking hub offers seven different types of membership options. Even virtual mailboxes come with a professional address, admission to virtual networking events and a generous price reduction in meeting room rentals. Meanwhile, free-range memberships ensure 24/7 access, while the Passbook membership comes with 10 daypasses. Dedicated desks, day passes and offices are also available, as are Think Thanks Sessions, during which you can create an individualized plan to fit your exact needs and requirements.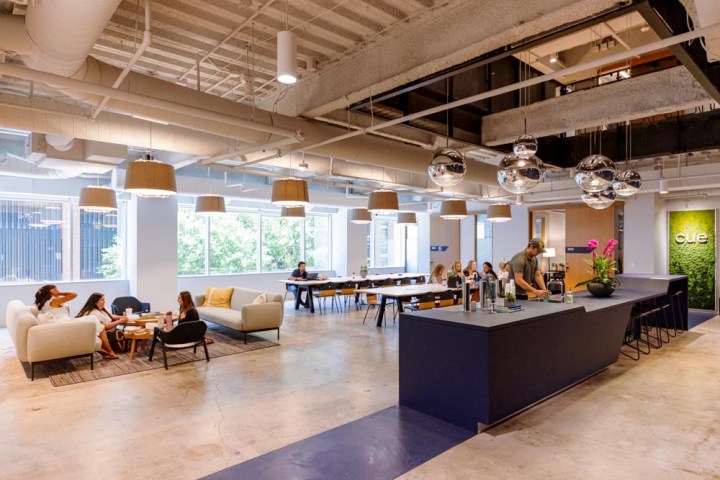 Address: 750 N. St. Paul St., 2nd & 3rd Floors, Dallas, TX 75201
Located just steps from the inspiring arts district, Cue is a modern coworking hub built for the modern entrepreneur. The unbeatable downtown Dallas location; fast and secure internet; included parking spots; and community programming are just some of the many perks you can enjoy if you choose Cue.
Your work days at Cue are supported by high design, advanced technology, and a variety of amenities at your disposal to make your time here efficient and worthwhile. The modern and welcoming spaces are also ideal for channeling your most productive self. Shared coworking spaces — along with small, medium and large offices — are available to both teams of up to 12 people, as well as solopreneurs.
Address: 2403 Farrington St., Dallas, TX 75207
Founded by the Slater Sisters, this coworking hub offers everything you might need from a shared office space — and much, much more. While coworking spaces, dedicated desks, flex spaces, private offices and conference rooms are all available, The Slate also boasts many more amazing features for today's creatives of Dallas.
For instance, a special team-building room with a private entrance; full AV monitors and microphones; and around 100 seats is available for rent. There's also a video and photo room on-site that comes with professional lighting; a cyclorama wall and additional backdrops; equipment for rent; and livestreaming capabilities. Finally, the podcast studio features acoustical tiles for a clear sound and a Behringer audio interface, as well as microphones and noise-cancelling headphones to help you record your shows.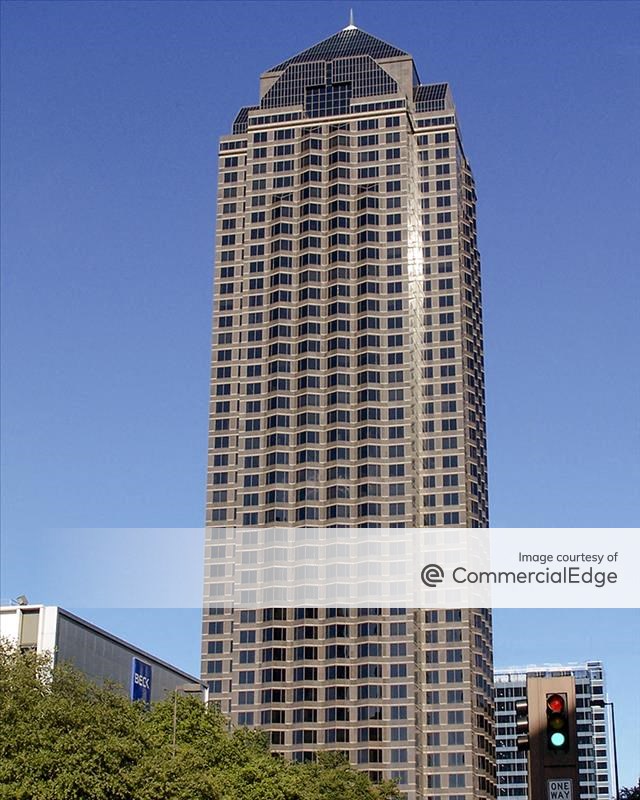 Address: 2001 Ross Ave., Suite 700, Dallas, TX 75201
Common Desk can be found at the very heart of the downtown Arts District in one of the most desirable areas in Dallas. It's located in the Trammell Crow Center, a true icon of the city skyline.
Common passes include a recurring package of day passes at a fine price, while private offices and office suites offer flexible solutions with top-of-the-line amenities. Additionally, team passes feature access to office spaces and conference rooms; shared desks include an all-access pass to coworking; and the shared plus membership is for shared desk members who can occasionally combine their open space desks into closed spaces. Notably, students receive a special discount if they wish to work from this chic and well-stocked coworking hub.
Address: 2001 Ross Ave., Suite 700-112, Dallas, TX 75201
With nearly a decade of experience, The DEC is a non-profit organization looking to help local entrepreneurs start, build and grow their business. Since 2013, the organization has achieved a mountain of amazing feats, attracting more than 125,000 visitors, hosting more than 1,000 events and working with more than 100 partner organizations.
Here, members not only receive access to the site's shared office space, but also the in-person and virtual meetups; unique programming and events; networking opportunities; mentoring programs; access to entrepreneur centers; and other fantastic opportunities.