As one of the fastest-growing commercial markets in the U.S., Dallas is getting attention from companies of all types and sizes. And, in addition to driving employment and demand for the metro's office spaces, numerous companies — ranging from Fortune 500 giants to startups fresh out of the incubator — also rely on Dallas coworking spaces to meet the needs of their employees.
In fact, from tech workers to solopreneurs, an increasing number of people working in Dallas are renting desks in coworking spaces. Plus, working from a coworking space (especially if you work remotely or in a hybrid model) can be convenient in terms of your commute time and socialization — whether you work downtown or closer to the metro's sprawling suburbs.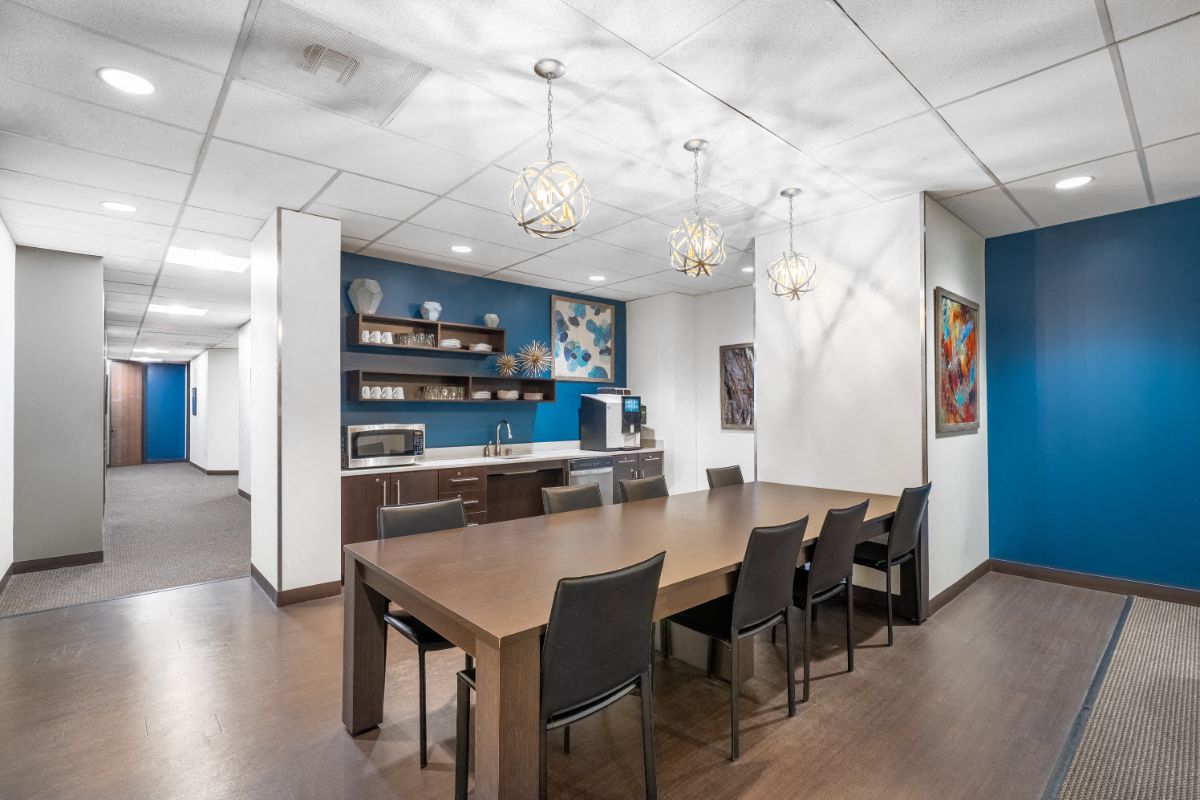 Conveniently situated in the heart of the metro and just minutes from downtown Dallas, the Mockingbird Towers offer professionalism and Class A office space. Featuring flexible private office leases, as well as hotdesks and virtual offices, this prime Dallas coworking office can cover the needs of any company in the city's downtown area or the growing Medical District. Besides the amenities offered by Regus, those who work here also benefit from the Towers' perks, which include an on-site deli, fitness center and golf simulator.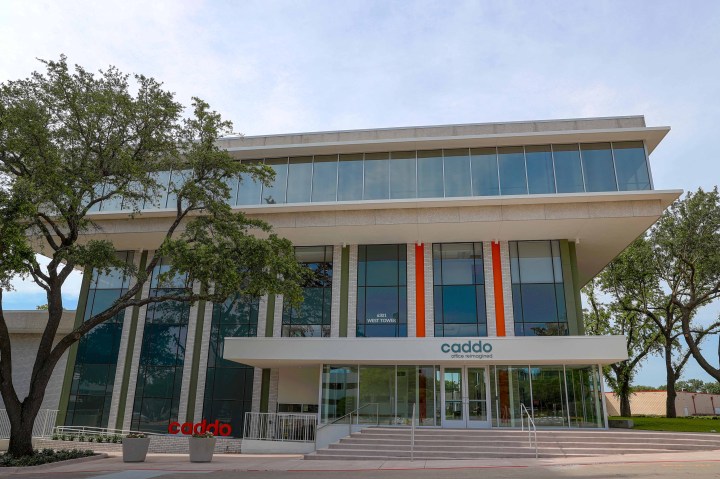 Lakewood Caddo emphasizes competitively-priced private offices and coworking memberships, which are available for a single day or for longer periods of time. Located in southern Lakewood near the intersection of La Vista Drive and Gaston Ave., this coworking office features benefits including ample conference rooms, fast internet, 24-hour access and a members-only café, as well as proximity to Lakewood's entertainment and shopping options.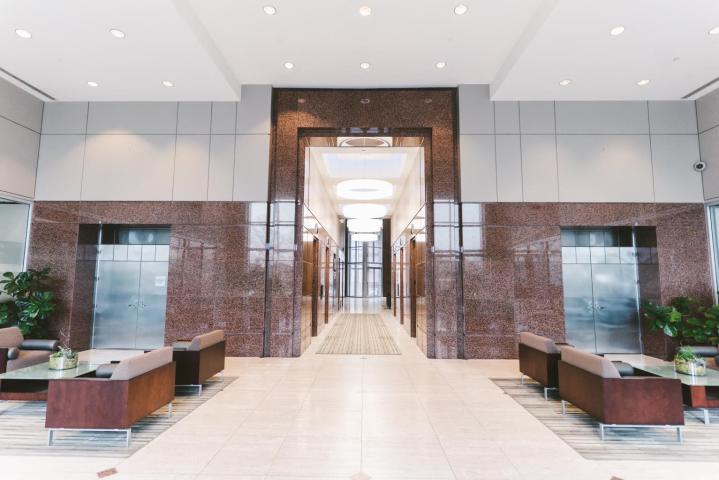 Sprawling across three floors of the Class A Meadow Park Office Tower, WorkSuites' coworking space at 10440 North Central Expressway offers a spectacular view of the Metroplex — and its advantages certainly don't stop there. A state-of-the-art IT infrastructure, full-service coffee lounge and plentiful parking make this North Dallas coworking space worth looking into. From hotdesks to traditional office suites to fit an entire team, WorkSuites offers the right lease whatever the context.
WeWork's 1290 McKinney Ave. office is among the trendiest coworking spaces in Dallas with an uptown, boutique feel and great location. Designed to suit both creatives and office workers, this dog-friendly coworking space features outdoor terraces, free beverages and inspiring views. There's also an equally trendy seafood restaurant in the same building, and the nearby areas feature great locations for shopping and casual dining.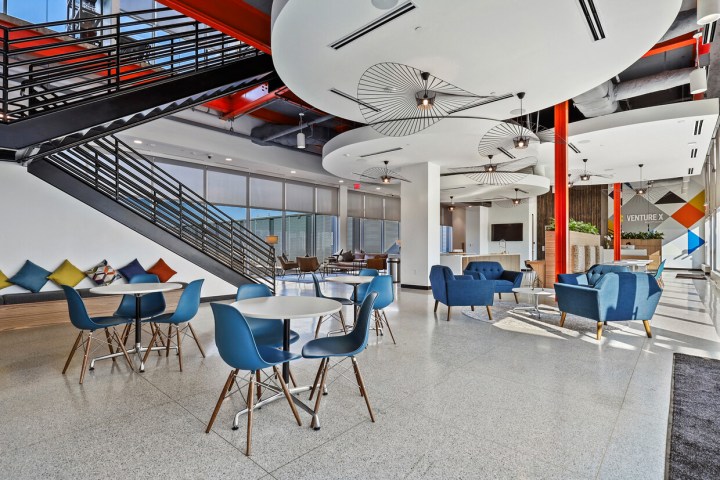 At the intersection of Dallas Love Field Airport, Bluffview, and the Medical District, Venture X's coworking office in the Braniff Centre has an excellent location and amazing views as some of its strongest points. The space also features ample natural light and a spacious lounge that's sure to get employees in the right mindset for collaboration and productivity. Venture X at the Braniff Centre also features acoustically engineered glass, enterprise-grade internet, and even a podcast room on top of all the basic amenities that companies and entrepreneurs need.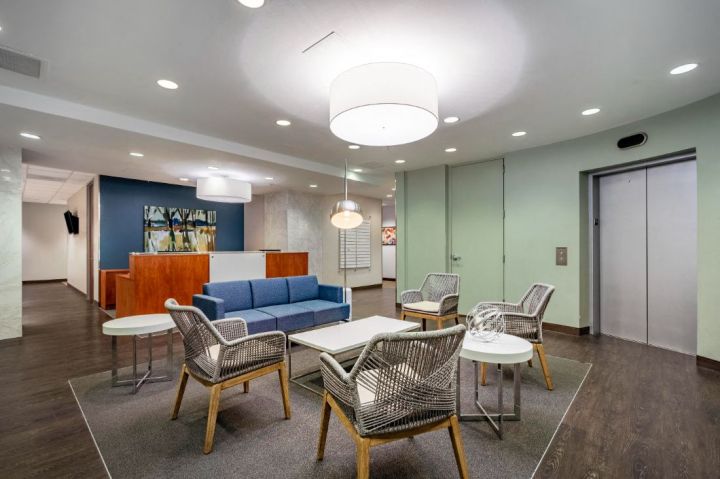 Knox Park has become a hotspot for a wide range of companies operating in finance and professional and business services, granting it a lively and professional coworking scene. With this in mind, Regus' office space at Highland Park Place is sure to offer networking opportunities galore for business-minded entrepreneurs. Plus, the area is also convenient both logistically and in terms of entertainment options, especially with Knox Park's famous bars and restaurants.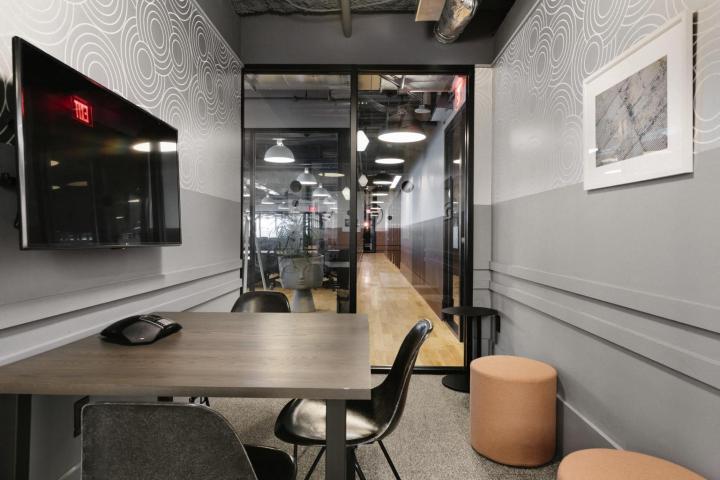 The Thanksgiving Tower is another office high-rise situated right at the heart of downtown Dallas, where the city's Fortune 500 companies and innovative startups hustle to make their mark. Accordingly, WeWork's coworking office here puts you right in the heart of the action with easy commuting options to other parts of the city.
Coworking space in Dallas is on the upswing and, due to the the pandemic, more flexible work models now allow more office workers than ever to enjoy the benefits of utilizing a coworking office. And, with so many spaces to choose from, all you have to do is find the right one for you.