HSBC Signs Midtown Office Lease at Tishman's Spiral
New York-based real estate investor and developer Tishman Speyer recently announced that HSBC Bank USA had chosen to relocate its U.S. headquarters to the developer's newest office tower, which is nearing completion at 66 Hudson Blvd. in Midtown Manhattan.
The bank has leased office space spanning several floors at The Spiral, one of two new supertall skyscrapers that are scheduled for completion in New York City this year. HSBC — one of the world's largest banking and financial services firms — is set to occupy three of the tower's podium floors, as well as a strikingly designed, double-height space that spans half of both the 29th and 30th floors.
HSBC's new headquarters design at the 65-story supertall also includes a two-tiered outdoor terrace that features lush landscaping and sweeping views of the Hudson River from New York Harbor past the George Washington Bridge.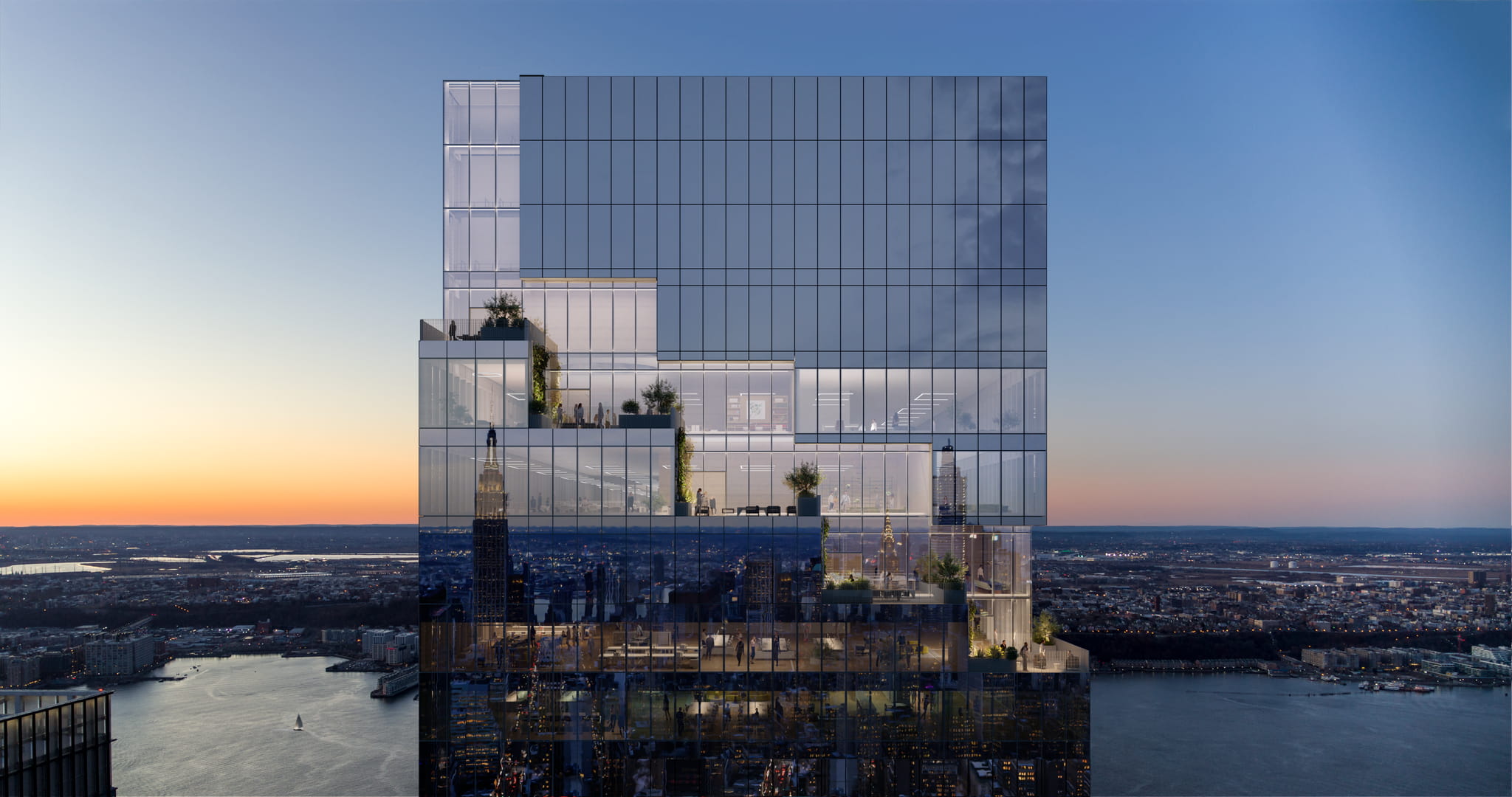 Peter Riguardi, Matt Astrachan, Ken Siegel, Mitch Konsker and Will McGarry of JLL worked on behalf of HSBC in the transaction, while Tishman Speyer was represented by its in-house leasing team.
As part of the 20-year lease — which incorporates a total of 265,000 square feet of premium Manhattan office space — HSBC will open a street-level Wealth Center that will be directly connected to a dedicated entrance and lobby at the corner of West 35th Street and 10th Avenue. The bank expects to complete its relocation from 452 Fifth Ave. (its current Midtown offices) in January 2024.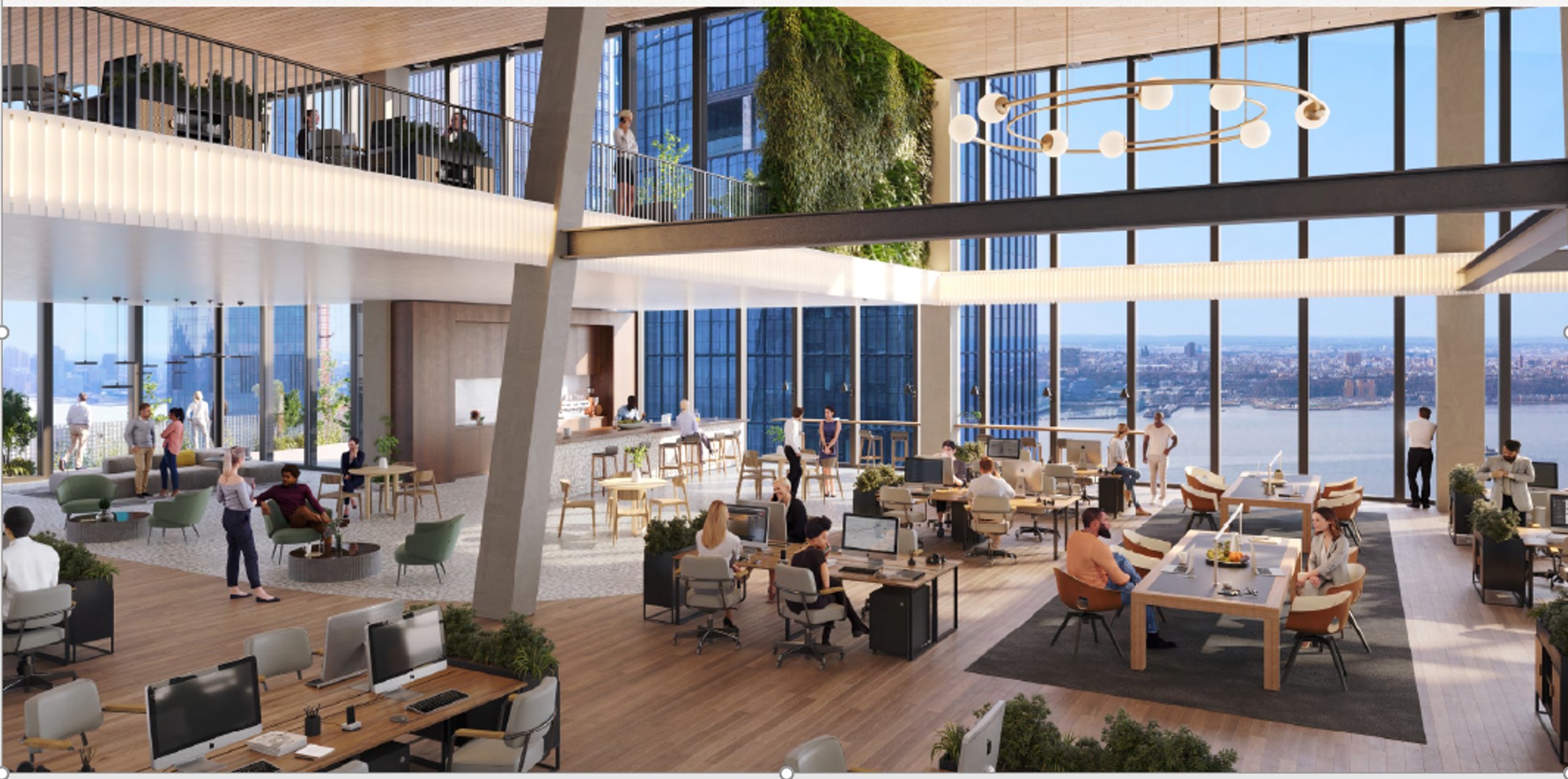 "As we embark on the next chapter of HSBC in the U.S., we believe it is the right time to relocate our hybrid workforce to a headquarters designed for the future," said Michael Roberts, HSBC CEO, U.S. and Americas. "This new space demonstrates our commitment to the U.S. and is an investment in strengthening our employee and customer experience, while also bringing us closer to our net-zero objectives."
The Spiral, which has been designed and built toward LEED Gold certification, is the second-largest U.S. office project due for delivery in 2022. Designed by Bjarke Ingels Group, the tower topped out at 1,041 feet last year and features a signature element of a cascading series of landscaped terraces and hanging gardens.
Thus far, Tishman has leased 70% of the 2.8-million-square-foot office tower to an impressive tenant roster: Pfizer is slated to establish its global headquarters across 14 floors in the building; law firm Debevoise & Plimpton LLP has reserved occupancy spanning 13 floors; asset management company AllianceBernstein has pre-leased three and a half floors; and Turner Construction is also looking to set up its new global headquarters across two floors in the building. The earliest occupancy of the tower is anticipated to be this summer.
"The Spiral delivers a new level of human-centric design and programming at a moment when companies are making their workforces' health and wellbeing a priority," said Tishman Speyer CEO, Rob Speyer. "While our future customers at The Spiral represent a wide range of industries, their commitment to the building demonstrates their acute understanding of what their people need to innovate and thrive at work."