Atlanta is one of the up-and-coming cities for coworking in the U.S., complete with a casual startup culture and a growing number of spaces to choose from. In fact, coworking spaces in Atlanta account for more than 1.2 million of the city's total office inventory, according to JLL — and that figure is likely to continue going up as more of the city's professionals are drawn to the many perks presented by coworking.
So, from the high-rises of Downtown, Midtown and Buckhead to the boutique-like offices of Castleberry Hill and even Northwestern Atlanta's suburban and industrial areas, we set out to list some of the city's most innovative coworking spaces where freelancers, tech workers and creatives can work remotely. Here they are, in no particular order: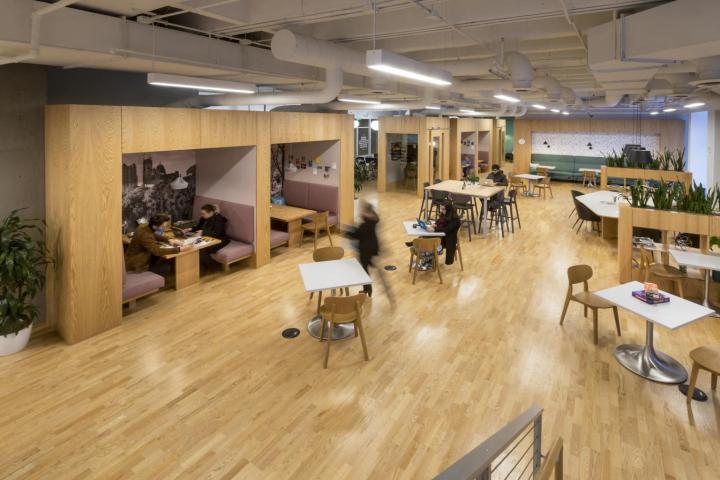 Address: 715 Peachtree, 715 Peachtree St. NE, Suite 100 & 200, Atlanta, GA 30308Spaces Midtown East is conveniently located at the heart of Midtown. Its bustling business scene provides ample opportunities for networking and collaborating within close proximity of many of the city's major company offices. The area also has a rich arts and culture scene that creatives are sure to enjoy. Plus, Atlanta's booming Tech Square is also within reach, granting entry to the growing local tech scene, as well as fresh talent provided by Georgia Tech.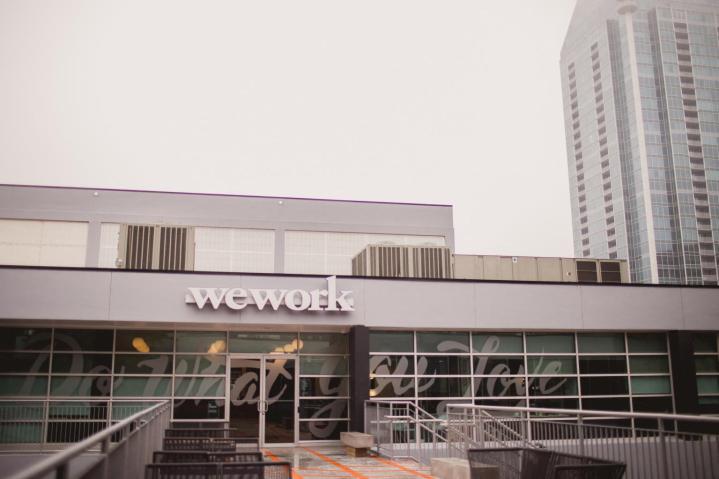 Address: 3340 Peachtree Rd NE #1010 , Atlanta, GA 30326Office workers in Buckhead have the option of coworking in one of Atlanta's most chic coworking spaces. Tower Place 100 matches Buckhead's mix of business and style, combining boutique design with eye-catching, contemporary architecture. Beyond WeWork's complete package of amenities — which include high-speed internet; impressive common areas; complimentary beverages; and professional and social events — the office is also well-situated near MARTA's Buckhead Station. I-85 also grants easy access to downtown.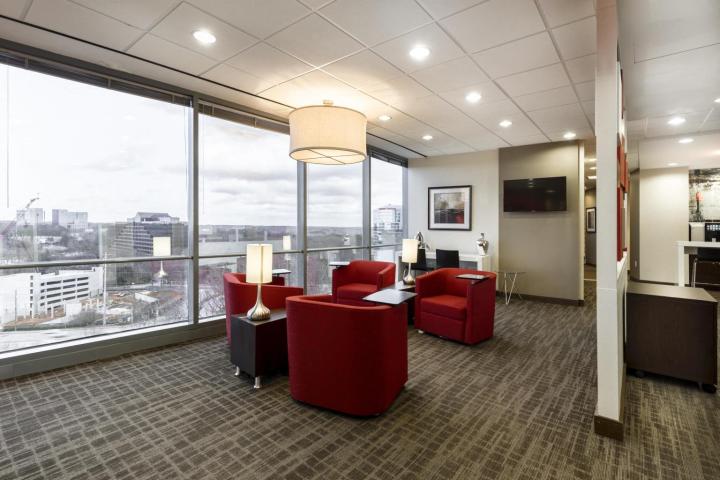 Address:1000 Parkwood Circle Suite 900, Atlanta, GA 30339Around 10 miles from downtown Atlanta, this coworking office in northern Cumberland is situated in an eco-friendly building that is LEED Gold-certified. The innovative, curved façade means you'll have plenty of natural light, as well as a great view of the greenery outside. Plus, the coworking space's location away from the bustle of Atlanta's central areas means you'll be able to work and collaborate while simultaneously enjoying a bit of suburban peace and quiet.
Address: 1345 Seaboard Industrial Boulevard Northwest, Atlanta, GA 30318Saltbox is a prime example of Atlanta's creativity and support for entrepreneurs of all types. This facility is the first in Atlanta to combine coworking and co-warehousing — enabling it to service both small office businesses, as well as e-commerce operators at the beginning of their journey. Consequently, in addition to all of the facilities and amenities of a regular coworking facility, Saltbox also features storage space, a shipping station and even a photography studio for product photography. The unlimited coffee and snacks are just the cherry on top.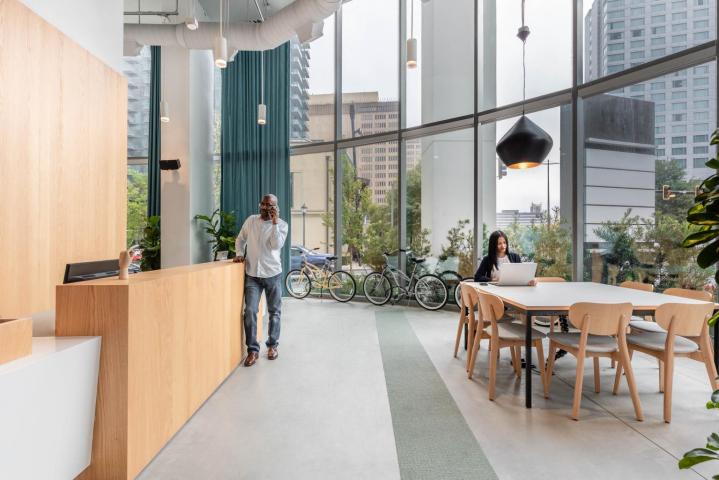 Address: 3372 Peachtree Road Suit 115, Atlanta, GA 30326Icon by Spaces is another coworking office that proves Buckhead's popularity with the coworking community. Situated throughout the first three floors of 3372 Peachtree Road — a luxury, 35-floor office tower with plenty of businesses of all sizes in the vicinity — Icon is at the heart of one of Atlanta's most lively areas for entrepreneurs and established firms alike. The prestigious Peachtree Road address and nearby upscale boutiques are certain to benefit people coworking on their own, as well as companies looking for a presence that impresses.
Address: The Exchange, Atlanta, GA 30339The Exchange is another coworking office for those who are looking for an oasis of peace during their work hours. Located in Cumberland and with easy access to the rest of the Atlanta metro, The Exchange offers breathtaking views of a nearby lake and woods. Prospective digital nomads can rent single desks, private offices or virtual offices for flexible terms, although the property also offers more traditional office layouts for larger tenants.There are many upsides to coworking: You can get convenient access to office amenities when you need them for an affordable price; lease length is remarkably flexible; and you're likely to meet new people with common interests and fresh ideas. At the same time, larger companies are increasingly relying on coworking spaces to give employees a change of pace and great amenities for telecommuting employees. As a growing coworking hub, Atlanta has an increasing list of available coworking spaces for entrepreneurs, techies and creatives who are ready to hustle.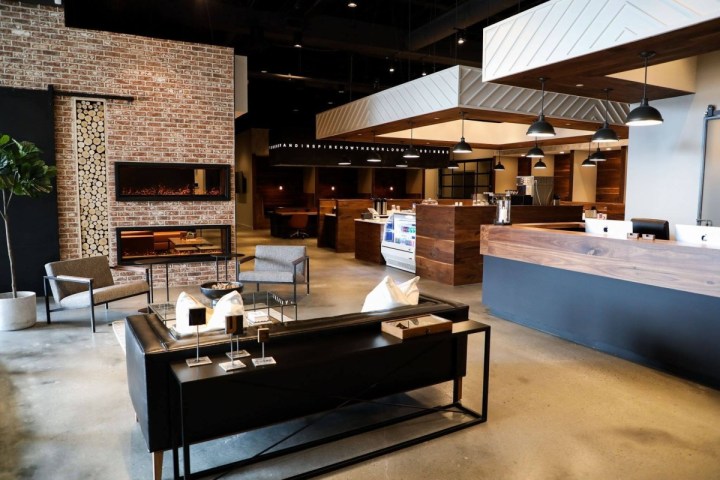 Address: 3535 Peachtree Road NE, Atlanta, GA 30326Roam is an extremely popular coworking hub with seven different locations in Atlanta. So, no matter where you live in the city, you can still access one of its shared office spaces. These chic and trendy spaces all feature business-class Wi-Fi; free, unlimited entry to all Roam spaces; on-site printing services; and private, lockable offices with 24/7 access.
Meanwhile, the three types of membership packages (basic, select and premier) are designed to help improve your productivity. All-inclusive packages include unlimited drip coffee, digital advertising and a mailbox. For a fair price, you can also add additional team members with shared membership amenities.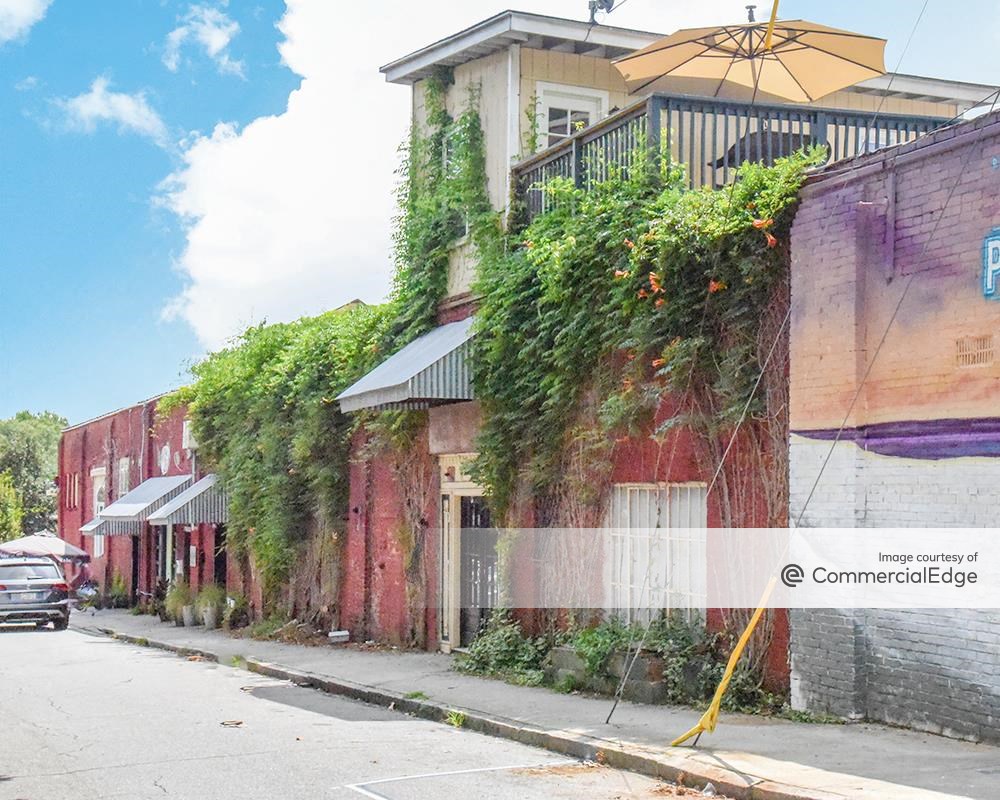 Address: 691 John Wesley Dobbs Ave. NE, Suite C, Atlanta, GA 30312Alkaloid is located in Atlanta's Eastside Beltline and has a Walk Score of 91, which means that everything you might need is within walking distance. The property also features a total of 14,000 square feet of beautifully furnished, productivity-inducing office spaces.
Some of the perks here include 24/7 access; unlimited conference room use; inbound mail and package services; rooftop and outdoor patios; indoor lounges and nap sofas; monthly social events; brainstorming walls; access to online learning; and professional podcast equipment. Work-from-home, community, flex desk, dedicated desk and private office membership plans are all available so you can choose the perfect fit for your entrepreneurial venture.
Adrress: 84 Peachtree St. NW, Atlanta, GA 30303
FlatironCity is located in the oldest skyscraper in the city — and its founders have kept and honored its incredible history with several small details that can be seen throughout the coworking hub. Available workspaces here include large offices for teams of 10 or more members; private suites with flexible policies; coworking in the common spaces; and day passes for those who wish to try out the shared office space's services firsthand.
However, some of the finest perks of FlatironCity are its community features: Happy hours, community yoga, book clubs, seminars, outdoor seating on the boardwalk, concierge services, and break rooms stocked with snacks and supplies are all available to members.
Address: 1201 W. Peachtree St. NW, Suite 2300, Atlanta, GA 30309
Nexus1201 is located in one of the most iconic office buildings in the city in Midtown Atlanta. The team behind this coworking hub aims to offer a productive and professional working environment with top-of-the-line customer care. Clearly, the sleek interiors with modern furniture; abundance of natural light; and on-site team that's willing to go above and beyond for client satisfaction all prove that Nexus1201 has reached its goal.
Membership package prices depend on the type of space you're looking for, such as bay, interior or exterior offices — or perhaps even larger spaces that can fit teams of 10 people or more. Virtual offices and mailing services — as well as standard, executive and boardroom meeting rooms — are also available.
Address: 3423 Piedmont Road NE, Atlanta, GA 30305
Atlanta Tech Village is more than just a simple coworking hub: It targets startup companies and aims not only to provide a solid base for them, but also to help them grow. Plus, the wide variety of accelerator programs and startup events are intended to help companies thrive and meet like-minded teams that could potentially lead to important business partnerships.
As the team proclaims on its website, "Villagers" don't just get desk space. Rather, they get "success" space and access to other top startup companies, along with Atlanta's top investors. Young companies can also apply for scholarships that can greatly reduce space rental costs. Other perks include mail access, complimentary beer, a fitness room, game rooms and free lunch Fridays.
Address: 3535 Northside Pkwy, Suite 3516, Atlanta, GA 30327
Eleanor's Place exclusively targets busy Atlanta women, offering them a members-only work and social spot that features a coworking area, private booth offices, a conference room, a reception area and a living area.
Current membership options available include day passes, month-to-month memberships, annual memberships, and team workspaces that can be rented out for just half or an entire day. Private leadership events are also available to members, who can also host their own private event — be it a book club, an award event, a philanthropic party or any other type of gathering.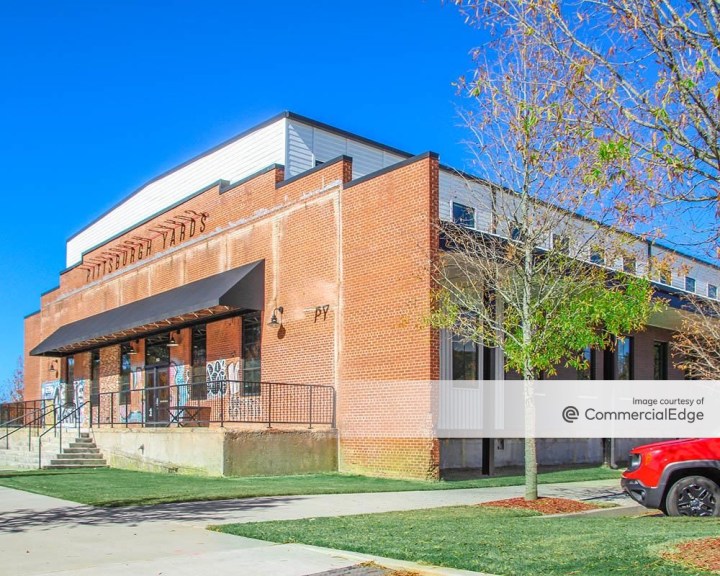 Address: 352 University Ave. SW, Atlanta, GA 30310
Pittsburgh Yards offers an inspiring space and vibrant ecosystem for solopreneurs, teams, entrepreneurs and businesses. With direct access to the Atlanta Beltline Southside Trail, this coworking hub advertises itself as an awesome place to work, create, shop, play and inspire.
Notably, this shared office space offers so much more than simple office spaces. The building features maker spaces; meeting rooms; private retreat rooms; break rooms; an amphitheater with space for more than 130 people; an indoor courtyard with ample seating; a loading dock with two large bays; and private rooms with in-person meetings or private calls. In addition to all of these fantastic amenities, members can also benefit from the regular events and meet-ups organized by the welcoming staff.