Atlanta is one of the up-and-coming cities for coworking in the U.S., complete with a casual startup culture and a growing number of spaces to choose from. In fact, coworking spaces in Atlanta account for more than 1.2 million of the city's total office inventory, according to JLL — and that figure is likely to continue going up as more of the city's professionals are drawn to the many perks presented by coworking.
So, from the high-rises of Downtown, Midtown and Buckhead to the boutique-like offices of Castleberry Hill and even Northwestern Atlanta's suburban and industrial areas, we set out to list some of the city's most innovative coworking spaces where freelancers, tech workers and creatives can work remotely. Here they are, in no particular order: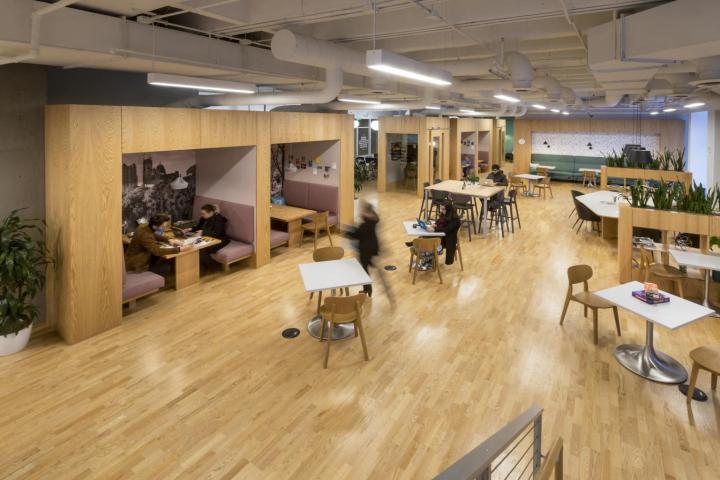 Spaces Midtown East is conveniently located at the heart of Midtown. Its bustling business scene provides ample opportunities for networking and collaborating within close proximity of many of the city's major company offices. The area also has a rich arts and culture scene that creatives are sure to enjoy. Plus, Atlanta's booming Tech Square is also within reach, granting entry to the growing local tech scene, as well as fresh talent provided by Georgia Tech.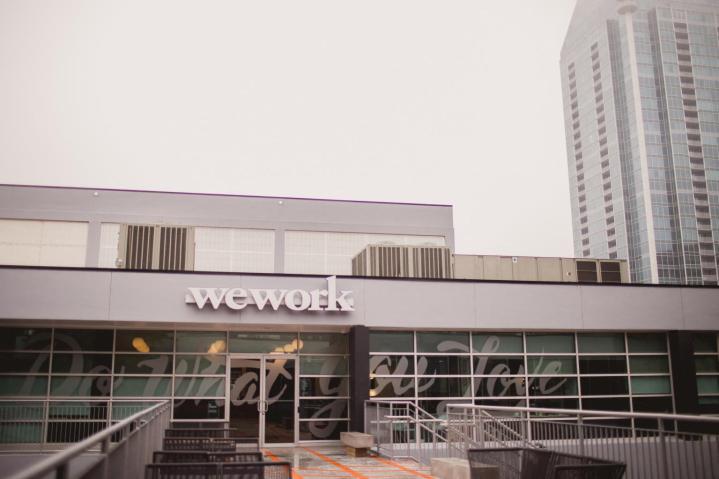 Office workers in Buckhead have the option of coworking in one of Atlanta's most chic coworking spaces. Tower Place 100 matches Buckhead's mix of business and style, combining boutique design with eye-catching, contemporary architecture. Beyond WeWork's complete package of amenities — which include high-speed internet; impressive common areas; complimentary beverages; and professional and social events — the office is also well-situated near MARTA's Buckhead Station. I-85 also grants easy access to downtown.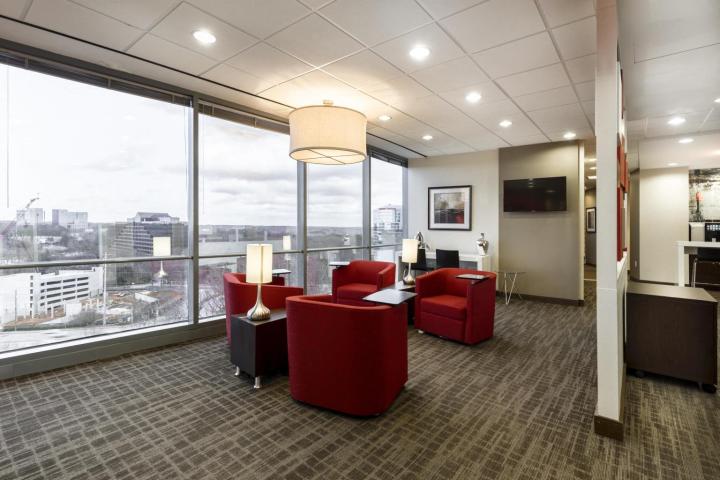 Around 10 miles from downtown Atlanta, this coworking office in northern Cumberland is situated in an eco-friendly building that is LEED Gold-certified. The innovative, curved façade means you'll have plenty of natural light, as well as a great view of the greenery outside. Plus, the coworking space's location away from the bustle of Atlanta's central areas means you'll be able to work and collaborate while simultaneously enjoying a bit of suburban peace and quiet.
Saltbox is a prime example of Atlanta's creativity and support for entrepreneurs of all types. This facility is the first in Atlanta to combine coworking and co-warehousing — enabling it to service both small office businesses, as well as e-commerce operators at the beginning of their journey. Consequently, in addition to all of the facilities and amenities of a regular coworking facility, Saltbox also features storage space, a shipping station and even a photography studio for product photography. The unlimited coffee and snacks are just the cherry on top.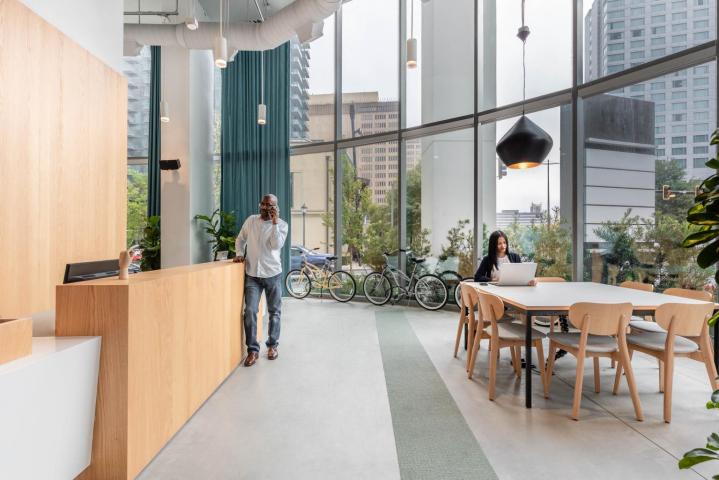 Icon by Spaces is another coworking office that proves Buckhead's popularity with the coworking community. Situated throughout the first three floors of 3372 Peachtree Road — a luxury, 35-floor office tower with plenty of businesses of all sizes in the vicinity — Icon is at the heart of one of Atlanta's most lively areas for entrepreneurs and established firms alike. The prestigious Peachtree Road address and nearby upscale boutiques are certain to benefit people coworking on their own, as well as companies looking for a presence that impresses.
The Exchange is another coworking office for those who are looking for an oasis of peace during their work hours. Located in Cumberland and with easy access to the rest of the Atlanta metro, The Exchange offers breathtaking views of a nearby lake and woods. Prospective digital nomads can rent single desks, private offices or virtual offices for flexible terms, although the property also offers more traditional office layouts for larger tenants.
There are many upsides to coworking: You can get convenient access to office amenities when you need them for an affordable price; lease length is remarkably flexible; and you're likely to meet new people with common interests and fresh ideas. At the same time, larger companies are increasingly relying on coworking spaces to give employees a change of pace and great amenities for telecommuting employees. As a growing coworking hub, Atlanta has an increasing list of available coworking spaces for entrepreneurs, techies and creatives who are ready to hustle.