Browse Spaces in San Francisco
At the onset of the pandemic, the coworking sector had a lot of soul-searching to do as employees left their offices and avoided crowded workspaces. Eventually, the savviest shared office operators realized that refocusing on the basics of their model — flexibility, proximity to customers and a sense of community — would be key to sparking renewed interest from workers and businesses.
In this way, Houston coworking spaces have proven their resilience, with many companies not only managing to keep their doors open, but also taking steps toward expanding their presence throughout the city's neighborhoods. And, because choosing the right workspace for you or your entire team can be a time-consuming task given the range of options, CommercialSearch has assembled a list of premium coworking spaces in Space City for you to consider.
Address: 2925 Richmond Ave., Suite 1200, Houston, TX 77098
Home to many popular cocktail bars and grills, Upper Kirby is a neighborhood that easily attracts young professionals of all stripes — and Spaces has created an especially vibrant and inspiring workspace to fit any growing business.
Located right across from Levy Park at 2925 Richmond Ave., this Houston coworking space is ready to welcome members to its 64 private offices or 55 dedicated desks. Members can also book any of the three meeting rooms for video calls or team or client meet-ups.
The site also offers 200 parking spots and is easily accessible from I-10 East or West. Workers can also commute via the I-160 and I-45. And, for those who favor public transit options, the property is just minutes from the Eastside and Wakeforest bus stations.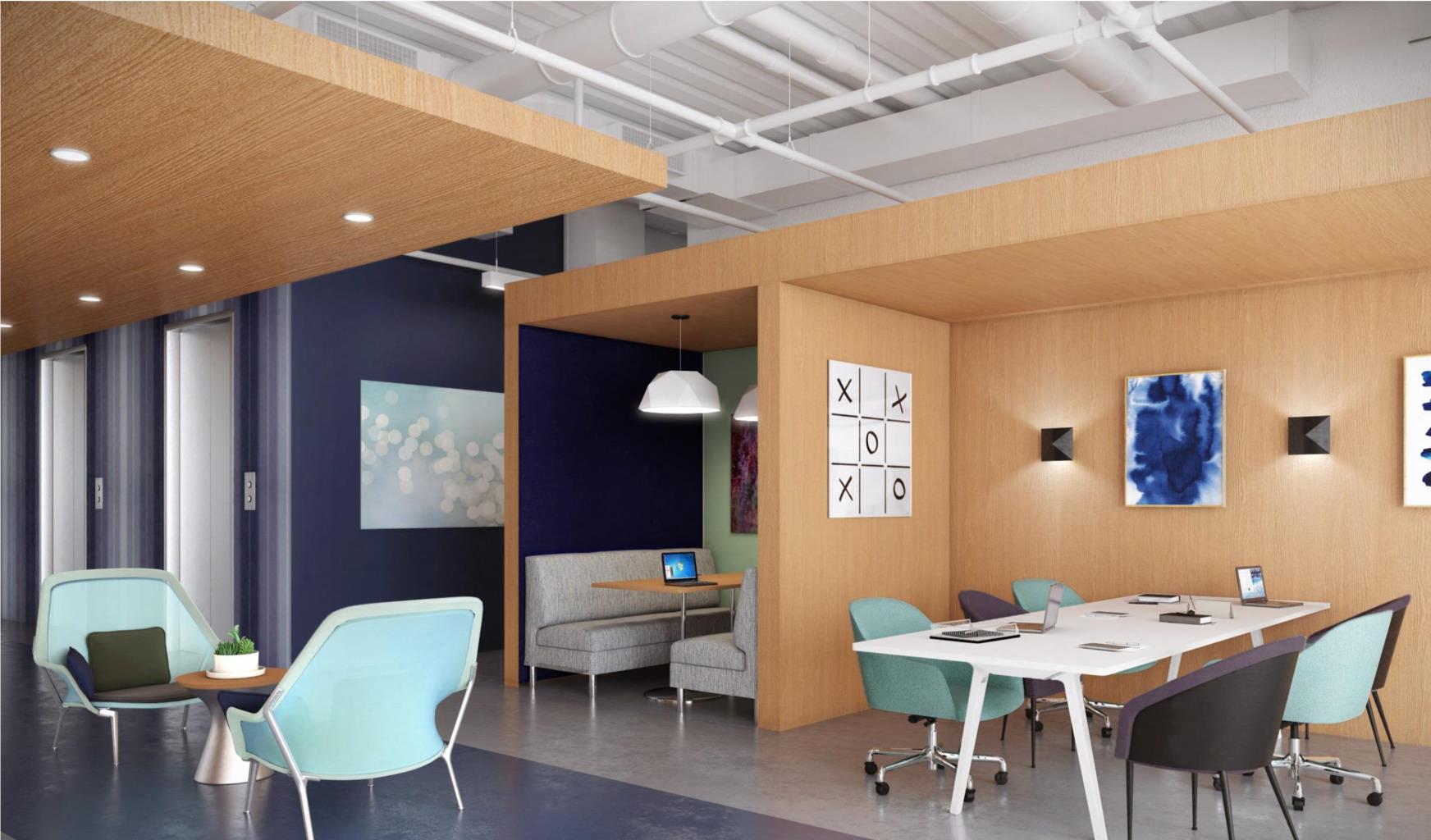 Address: 2500 Wilcrest, Suite 300, Houston, TX 77042
If you'd love to grow your business in an environment with a strong record of housing some of the most prominent companies in Houston, you might want to rent this Regus-operated shared office in Westchase.
A prime suburban location, the neighborhood hosts more than 1,500 firms — including major local employers, such as Chevron, Phillips 66 and BMC Software — as well as a growing number of hotels, several culinary hotspots and retail giant Westchase Shopping Center.
Mirroring the area's business pedigree, the offices at Wilcrest feature an elegant design with refined furnishings designed to provide maximum comfort. Here, members can conduct their business from a coworking desk or private office and with free access to meeting rooms and video-conferencing facilities. Free parking is also available on-site.
Address: 13100 Wortham Center Drive, 3rd Floor, Houston, TX 77065
The Work Well has made it its mission to be the go-to coworking solution for a wide range of professionals — from lawyers, realtors, therapists, designers, and writers to small businesses and startups. They also provide short-term and flexible options to accommodate a wide range of business needs.
Equipped with conference rooms and a fully decked podcast studio, this coworking workspace also provides professional concierge services, along with an active event calendar that includes lunch and  learns; networking events; brand enhancement seminars; and monthly growth celebrations.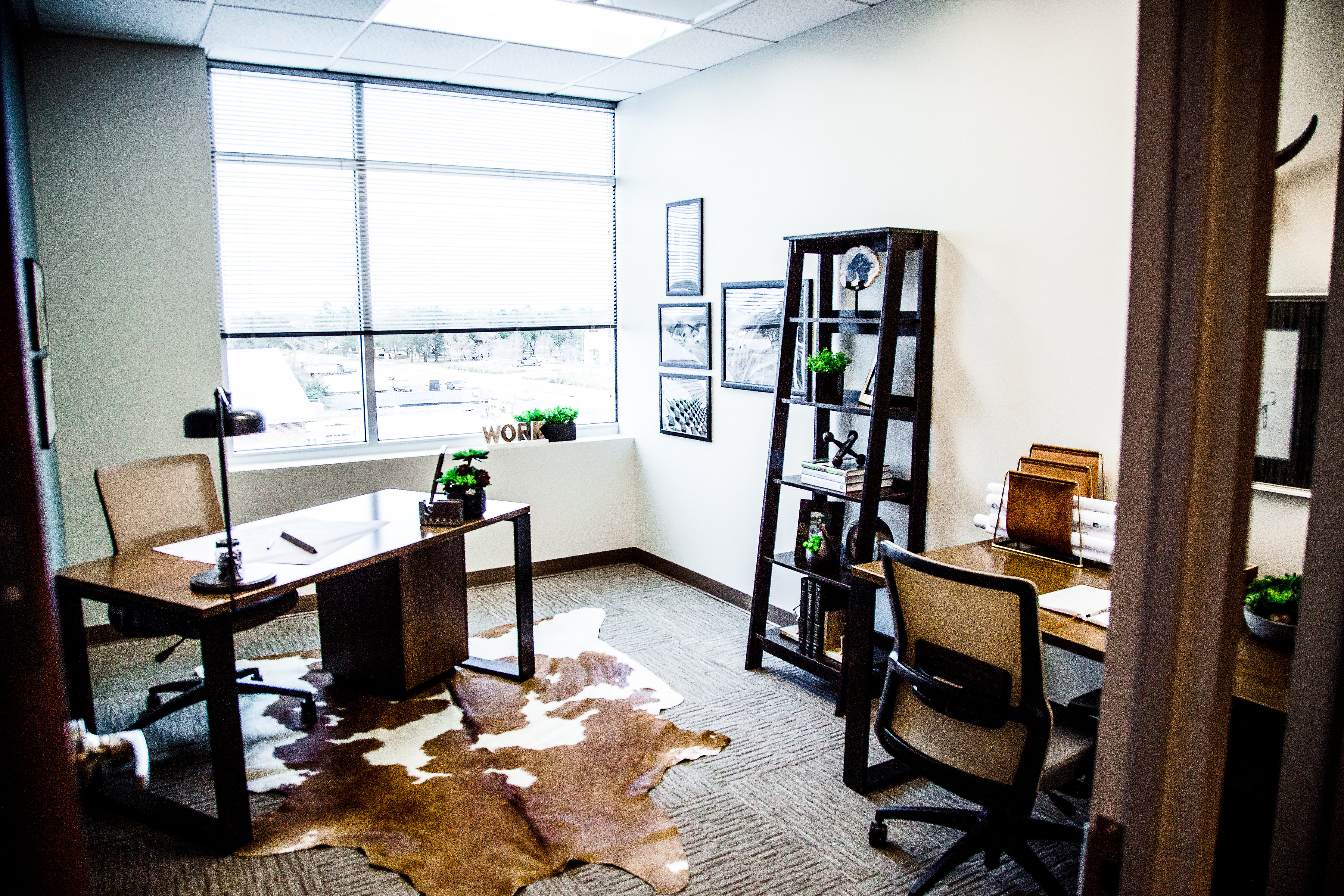 Address: 8215 Long Point Road, Houston, TX 77055
Surrounded by a mix of affluent neighborhoods — such as Memorial Villages and The Heights — Urban Office at Spring Branch Village is within minutes of several major thoroughfares, including I-10, I-610, Highway 290 and Hempstead Road.
Targeting small businesses, this coworking space offers flexible, short-term office agreements with prices ranging from $450 to $2,500 a month. Additionally, members also have access to the outside workspace area and on-site notary public services, as well as yoga and meditation classes.
Urban Office also provides snacks, free parking, conference rooms, printing, phone booths and a mother's room.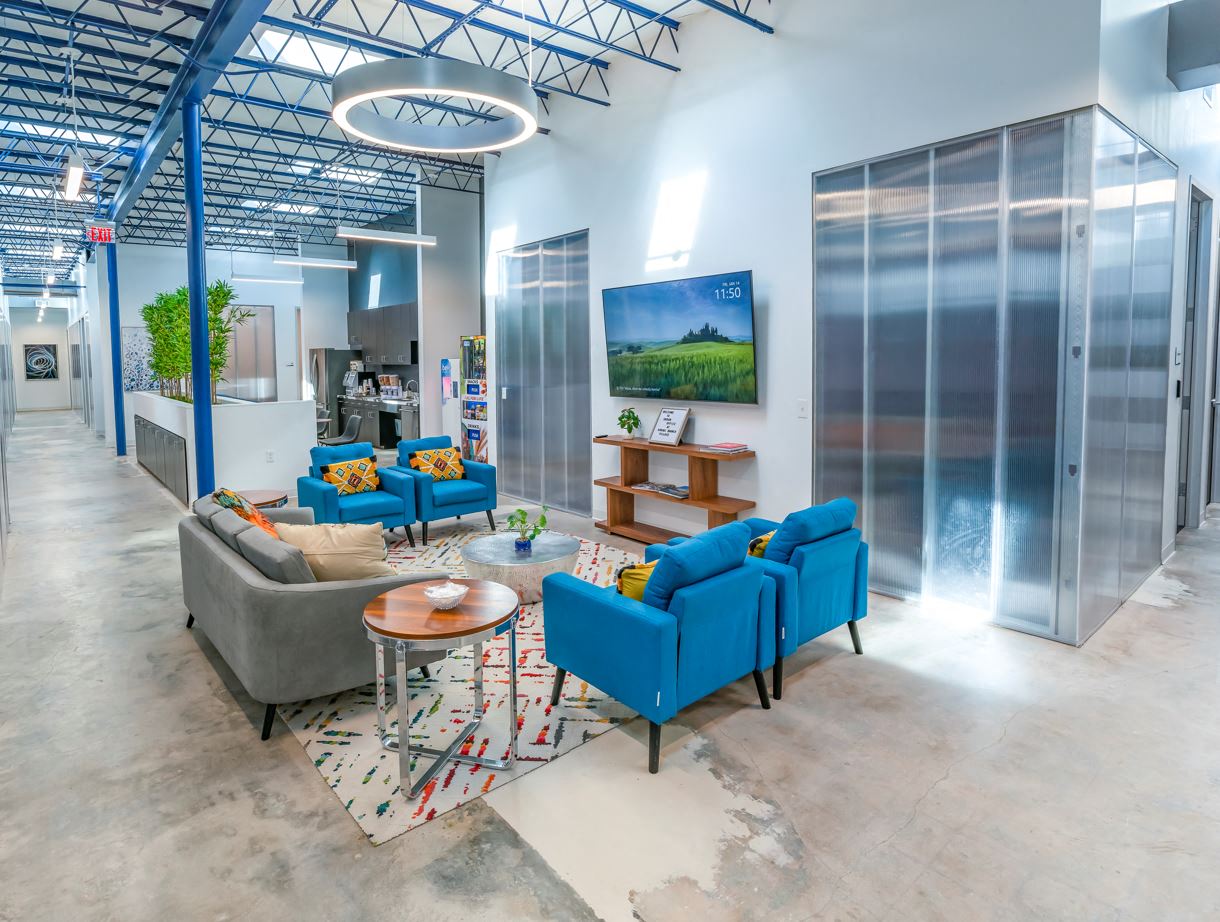 Address: 609 Main St., Houston, TX 77002
This WeWork location in downtown Houston is all about getting the basics right and then sprinkling in the extras that really make a difference. In addition to conference rooms, coworking desks, and phone booths, members can also use the on-site gym, bike storage, showers and wellness room.
The property also offers a space for nursing mothers; those who need to pray; and those who need a quiet space for meditation, as well as an event venue that's available for various member-sponsored activities.
Commuters can arrive via the Main Street and Capitol Street rail stations, both of which are located within walking distance of the property. Furthermore, 609 Main St. is also the perfect place for those who wish to explore a variety of culinary options during their lunch breaks or client meet-ups: The surrounding area hosts more than 100 restaurants within a 10-minute walk, ranging from fast food to upscale eateries.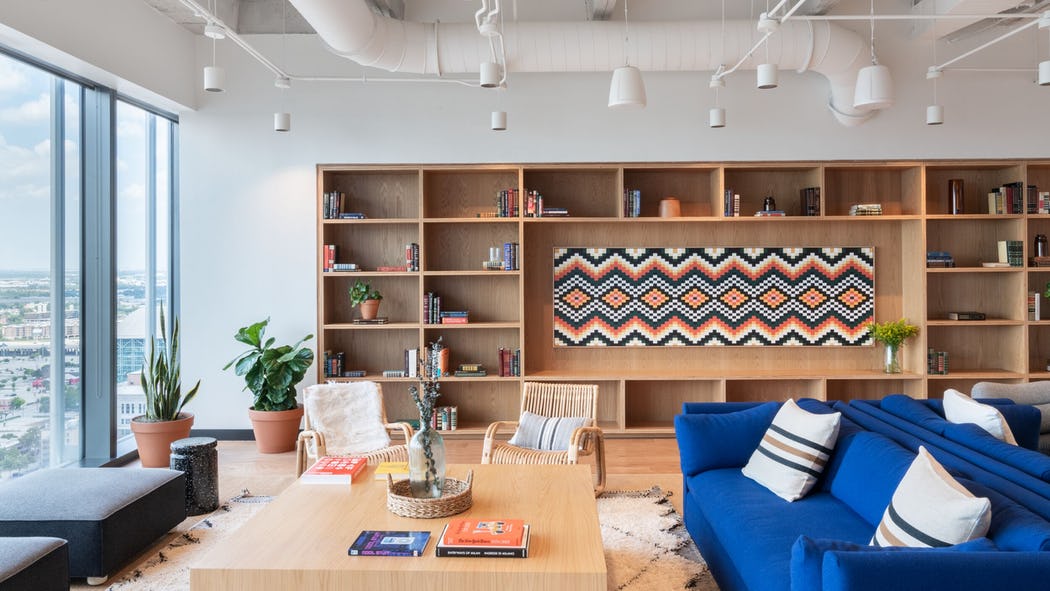 Address: 1000 Main St., Suite 2300, Houston, TX 77002
Entrepreneurs and businesses that choose WorkSuites as their coworking option will be working at one of the most prestigious addresses in Houston. In particular, it offers covered parking and access to more than 300 dining and shopping establishments in the downtown area through a climate-controlled tunnel system.
Occupying the 23rd floor of a Class A office tower on Main Street, this Gensler-designed shared office space provides members with a selection of executive suites, coworking desks, board rooms, team rooms, training rooms for groups of up to 50 people, and a state-of-the-art conference center that can accommodate up to 115 people.
While you're there, visit the full-service coffee lounge or the on-site game room for a game of pool. Or, try your hand at the Top-Gold simulator.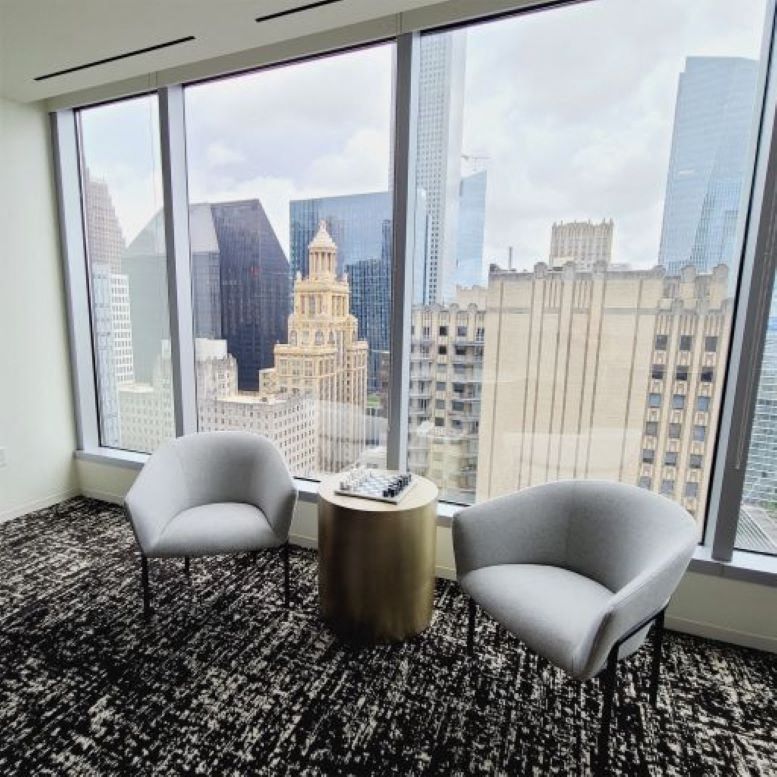 Address: 708 Main, Houston, TX 77002
WeWork's shared offices in The Jones Building are home to a vibrant community of tech startups, finance businesses and creative professionals — the perfect environment for enabling cooperation and networking opportunities.
Spread across 10 floors in the historic, Art Deco building at 708 Main (which was originally built in 1908 as the home of Texaco), this unique coworking space is decorated with local artwork, classic frescoes and intricate masonry that add a touch of classic glamour to the workspace.
Flexible membership packages provide access to several amenities, including the property's event venue, wellness room and mother's room. The space is also dog-friendly. For those commuting, the location is also within walking distance of bus and trolley stations. It's also equipped with secure bike storage for workers who prefer riding in to work.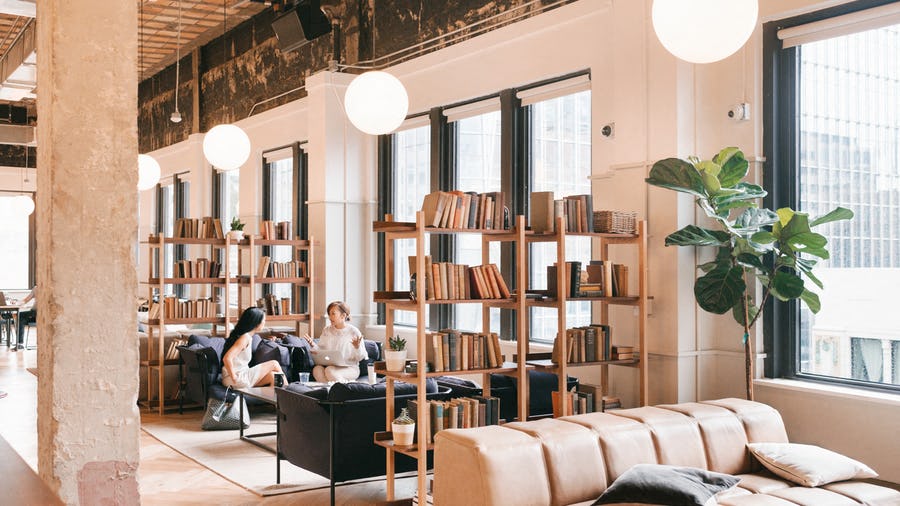 Address: 363 N. Sam Houston Pkwy E., Suite 1100, Houston, TX 77060
Since the onset of the COVID-19 pandemic, offices and coworking spaces in suburban locations have seen a resurgence in popularity. This Regus-operated shared office on North Sam Houston comes with the additional benefit of being just a 10-minute drive from George Bush Intercontinental Airport, as well as just off nearby Hardy Toll Road and I-45 — allowing for easy access in and out of town.
Boasting a 20-story atrium, the Northbelt Airport building offers spectacular views and plenty of outdoor green space for breaks or meetings. Various membership options grant access to the facility's 64 private offices, 31 coworking desks and three meeting rooms.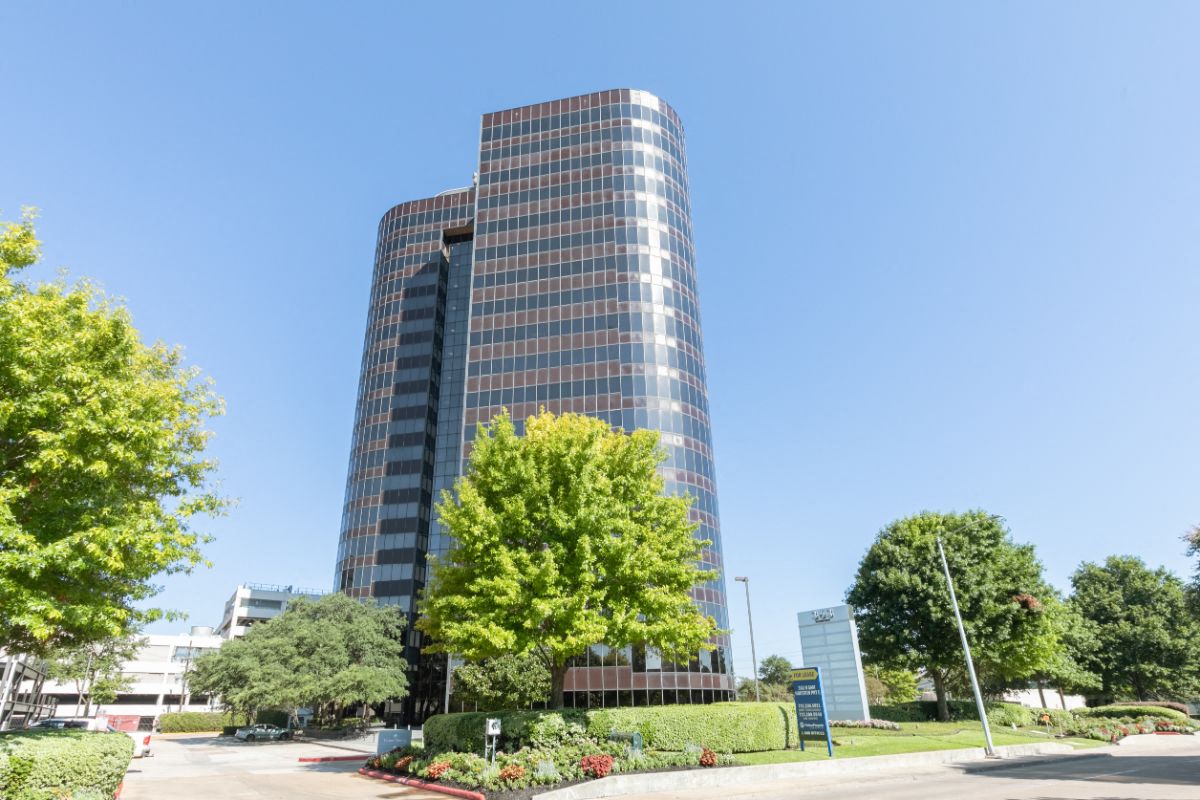 Address: 1220 Blalock Road, Houston, TX 77055
This Texas-inspired shared office space is strategically located on I-10 and Blalock, halfway between Houston's downtown core and the Energy Corridor. With a typically Texan interior, The Ranch promises the comfort of home — mixed with a fast-paced work environment.
The coworking hub offers plenty of opportunities to grow for both individuals and teams of more than 10 people. Free parking spaces, state-of-the-art Wi-Fi, and phone rooms — as well as printing and copy services — are all offered to members. Fully stocked conference rooms can also be rented out. Or, if you need extra inspiration, the Ranch patio is the perfect place to get some new ideas.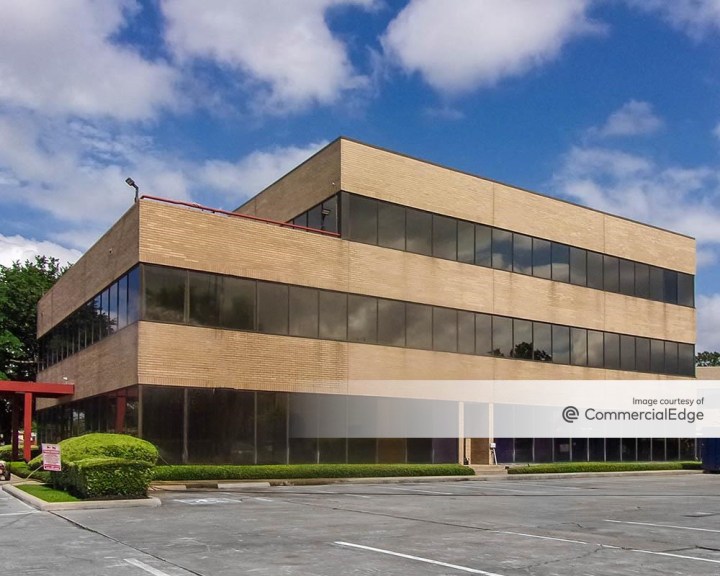 Address: 118 Vintage Park Blvd., Suite W, Houston, 77070
Located in northwest Houston, Work Lodge Vintage Park serves the Spring, Cypress, Tomball and Magnolia areas. It offers Class A offices and shared office spaces equipped with the most modern technology and the most stylish furniture to help you focus on your work.
In addition to the fully furnished, flexible spaces and conference rooms, this coworking hub also offers a little something extra: A fully equipped podcast studio can be rented by the hour, the day or the week. An event venue with a professional event coordinator and catering services is also available. Meanwhile, premium, enterprise-level infrastructure and solutions for remote teams and work-from-home employees are also available.
Address: 2200 Post Oak Blvd., Suite 1000, Houston, TX 77056
Firm Space can be found in uptown Houston on the 10th and 11th floors of the prestigious BBVA Plaza. In its immediate vicinity, you'll find top-of-the-line dining selections, prestigious business addresses and Memorial Park — one of the largest urban wilderness parks in the U.S.
Here, the sleek offices and conference rooms were specifically created for the sophisticated professional looking for a flexible space to build and grow their business. Virtual offices, day offices and long-term contracts are available. Membership packages include front-desk concierge services, mail services with your own P.O. box, printing services, access to the private event space and complimentary refreshments.
Address: 3302 Canal St., Houston, TX 77003
Headquarters is a coworking hub that aims to help you put your business first. The on-site office spaces are designed to be the perfect combination of functional and relaxed, helping entrepreneurs channel their inner creativity.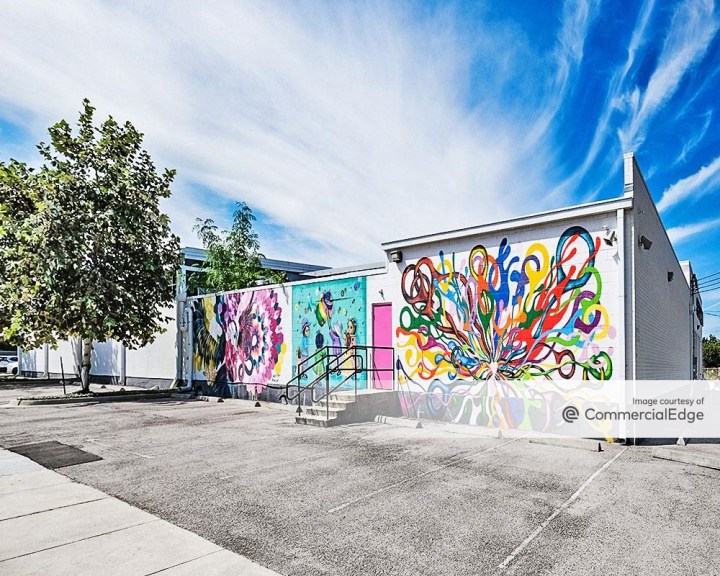 Building amenities include free on-site parking, 24/7 access, fiber-optic internet, unlimited conference room bookings, a mother's room and a coffee shop. There are also several break rooms where members can unwind during the workday, including a courtyard with a garden, lounge areas and a game room to blow off some steam. Small, medium and large office suites are all available, along with private desks that can also be rented out.
Address: 2808 Caroline St., Suite 201, Houston, TX 77004
Sesh Coworking opened in 2017. It was designed by women for women to nurture personal and professional growth, while also fostering a community through collaboration, learning and advocacy. The Sesh team stands out for its particular eye for detail: The coworking hub is dotted by art created by local artists; includes thoughtfully curated conversational vignettes; and features an on-site library with books on business development, leadership and marketing.
There are two types of plans here: No-commitment plans ensure either one or five days of coworking at Sesh, whereas membership plans have three different options — unlimited, social memberships and dedicated desks. If you're in need of even more space, you can also choose between event spaces for trainings and gatherings, as well as large and small conference rooms powered by Dell for StartUps.