Commercial Real Estate Listings
You've reached your definitive source of commercial real estate listings for sale and for lease. Browse all commercial property types and sizes, search or post commercial spaces available in all top U.S. real estate markets.
See our listings
Types of listings on
CommercialSearch
Whether you are looking to rent, sell or invest, browse or post your commercial space for sale or lease on our website.
Office Spaces
Add your office for sale or lease listings to feature on our website. Office property investors—you can both find your next investment property and post any available office spaces here. Easily lease or rent office spaces through CommercialSearch.
Retail Space
Check our retail space for sale or lease listings to find the perfect property for your enterprise. Post your available retail spaces on our website, and easily manage your leases and your leads. Retail investor? Find retail for sale listings right here.
Industrial Properties
Running a business with complex activity needs? Our industrial for sale and lease listings inventory includes warehouse, flex space, manufacturing, cold storage, showrooms, and more! Market your industrial space for sale or lease on our website.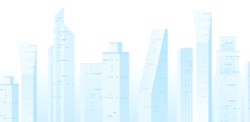 Commercial Real Estate Listings
Commercial real estate news
From our blog