By Alex Ciorogar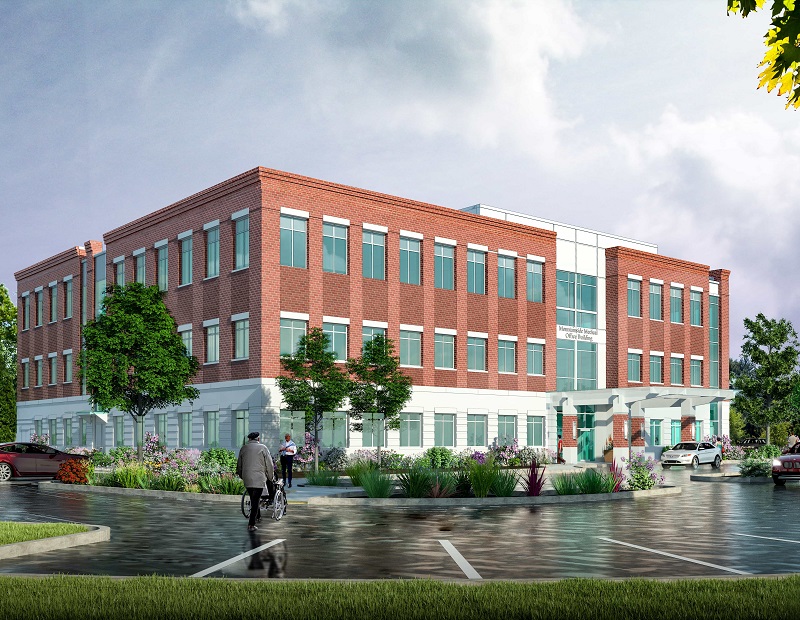 The Hampshire Cos. has broken ground on a Class A medical office building located on the border of Glen Ridge and Montclair, N.J., at 1 Bay Ave. The three-story, 44,000-square-foot facility is situated on the former School of Nursing site.
The health care services offered will include obstetrics, gynecology, neurosurgery, urology, general surgery, cardiology, orthopedics, ENT and pediatrics.
Mountainside Medical Center, Enterprise Rent-A-Car, CVS, Laurel & Sage, Montclair Residences, Matthew G. Carter Apartments and Glenfield Middle School are located nearby. The property offers easy access to Garden State Parkway, Route 280, Bay Street, Claremont Avenue, Ridgewood Avenue, Grove Street, Bloomfield Avenue and Walnut Street.
NK Architects designed the property. Hackensack Meridian Health has pre-leased the entire building, while Circle Squared Alternative Investments acted as the project's investment advisor. The project is slated for completion by the first quarter of 2020.
Rendering courtesy of The Hampshire Cos.