By Anca Gagiuc, Associate Editor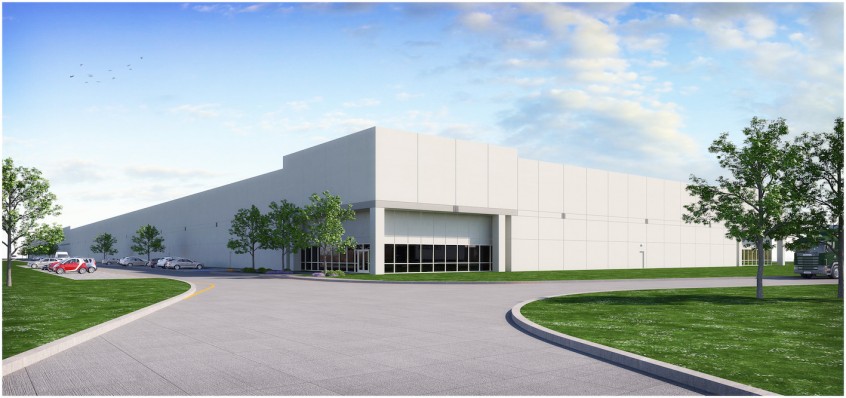 New Braunfels, Texas— Stream Realty Partners and USAA Real Estate Co. recently broke ground on the 397,000-square-foot I-35 Logistics Center located on Interstate 35 in New Braunfels, a suburb of San Antonio. The Class A warehouse is expected to be finalized by March 2017.
The 30-acre land site is conveniently located nine miles north of the Tri-County Business Park in Schertz, 20 minutes from the San Antonio International Airport, 50 miles from Austin and 177 miles from Houston.
"We are privileged to partner with USAA Real Estate Co. and secure a great land site for development in the heart of the San Antonio and Austin Corridor," said Michael Kent, senior associate, Stream Realty Partners. "As one of the many advantages of the project, I-35 Logistics Center allows tenants to quickly and efficiently service the entire Central Texas region, a priority for many of the businesses in our target market."
To cater to potential clients, the logistics center will be marketed with spaces ranging from the entire facility's 397,000 square feet to as little as 87,000 square feet. The warehouse development will feature: a 32-foot clear height; 280-foot building depth; 52 feet by 55 feet column spacing; 80 dock-high, rear-load door; 52 additional trailer drops; T5 lighting; ESFR fire suppression; and circulation drive-way outside the truck court. The project will also include up to 4.2 acres of fully entitled, development-ready Interstate 35 frontage lot, available for separate purchase.
Image courtesy of Stream Realty Partners