By Timea Papp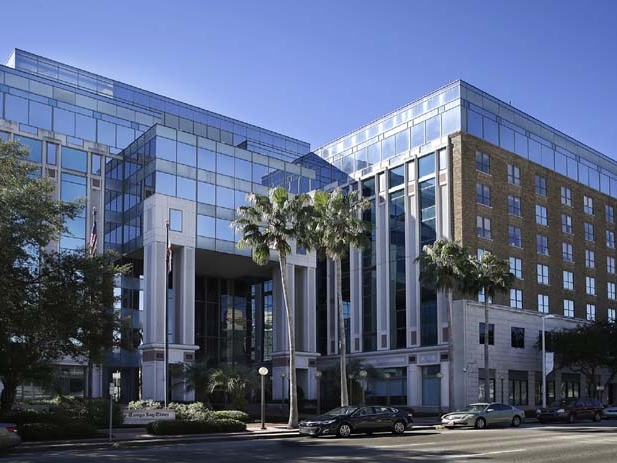 Denholtz Associates arranged a new lease at 490 First Ave., at a 238,699-square-foot, Class A office building in St. Petersburg, Fla. Taylor Media Corp., a private media company and owner of The Penny Hoarder, will occupy 22,682 square feet of office and rooftop space at its new location.
Mercedes Angell, senior director at Cushman & Wakefield, represented the owner, while Sarah Parker of Profound Properties LLC worked on behalf of the tenant in the lease negotiations. Taylor Media Corp.'s new space will be divided into 21,514 square feet of office space and 1,168 square feet of rooftop space to be used as a communal gathering area for employees.
The eight-story building is currently undergoing an expansive modernization process, including upgrades to the lobby, café and common spaces. Located within walking distance of various retail venues, restaurants and museums, the property provides an ideal live-work-play destination for its tenants. In addition to Taylor Media Corp., anchor tenant Times Publishing Co. recently signed a 15-year lease to continue occupying 110,000 square feet of space at 490 First Ave.
"Understanding the needs of prospective tenants and positioning our buildings in line with marketplace demands is at the core of our leasing strategy," said Kristine Hurlbut, senior vice president of leasing at Denholtz Associates, in a prepared statement. "As a rapidly growing company, Taylor Media Corp. was seeking a modern and amenity-filled space to house their headquarters to help attract quality, millennial employees. 490 First Avenue provides the optimal mix of a superior location, rich amenities and flexible working space that today's tenants are constantly seeking, making it a perfect fit for Taylor Media Corp.," she added.
Image courtesy of Denholtz Associates