November 29, 2011
By Scott Baltic, Contributing Editor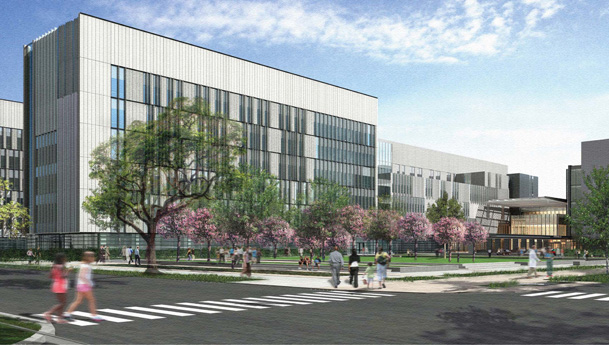 Skanska USA Building, a New York City–based business unit of Skanska, Stockholm, and joint-venture partner MAPP Construction of Baton Rouge, La., have secured the assignment to build phase one of the new University Medical Center in New Orleans for the state of Louisiana, Skanska announced Monday. The $522 million contract is split 90-10, making Skanska's share of the project $470 million.
University Medical Center will be a state-of-the-art 38-acre academic medical care campus. The major components of the phase one contract include a seven-story, 560,000-square-foot hospital with 424 inpatient beds; an adjoining six-story, 753,000-square-foot diagnostic and treatment center; and 1.6 million square feet of associated site work, including utility/infrastructure installation, lighting, roadways and parking.
The two buildings will be 1.3 million square feet together, and the complex overall will total nearly 2.2 million square feet. The medical center is affiliated with Louisiana State University and will be a teaching hospital of Tulane University.
The site, in the Mid-City area, is bounded by Canal Street, South Galvez, Tulane Avenue and South Claiborne Avenue and is adjacent to the existing Veterans Affairs Medical Center. Work had already started under a preconstruction agreement (groundbreaking was held last April), and the hospital is expected to open in February 2015.
A Skanska USA spokesperson told Commercial Property Executive that including the purchase and demolition of existing buildings, the State of Louisiana has budgeted roughly $1.2 billion for the hospital project.
Funding sources for the project include federal hurricane recovery grant money, state capital outlay appropriations and the FEMA settlement for Hurricane Katrina damage to Charity Hospital, which the new hospital is to replace.
The medical center is designed to meet flood-resistant construction standards. The first floors of hospital and medical office buildings that house critical functions will be built 22 feet above sea level. Features including robust emergency electrical backup power will in theory allow the medical center to withstand up to Category Three hurricanes as well as other disaster scenarios, "while remaining in operation for up to a week with virtually no outside support or backup supplies," according to the hospital's website.