September 2, 2011
By Nicholas Ziegler, News Editor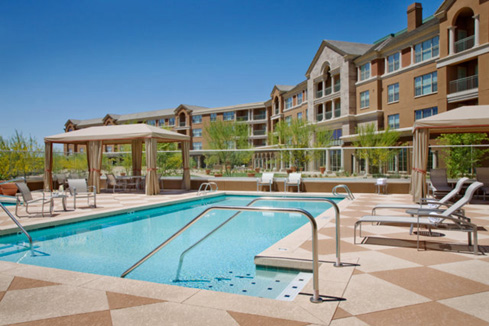 The market for seniors' housing, like most other sectors, is seeing a strong march to recovery. Bolstering the trend are transactions such as Thursday's announcement by Senior Housing Properties Trust that it has agreed to purchase nine large senior-living communities for $478 million, including $164 of assumed mortgage debt.
The purchase marks the second major change for the properties, which were originally known as Classic Residence by Hyatt before changing hands and being renamed as Classic Residence Vi. The communities, located in Florida, Maryland, Nevada, New Jersey, New York and Texas, include 2,226 living units across the portfolio.
According to a report by Marcus & Millichap, the market for seniors' housing is poised to see a modest recovery in 2011, with movement tempered by regulatory actions in the sector and by the looming upturn in the housing market. "With the pace of supply growth to remain muted, however, the sector will trend toward recovery, supporting across-the-board rent growth," the report notes.
Since the nine-property portfolio skews heavily toward the independent-living senior market – 1,708, or more than three-quarters, of the units are IL – the purchase will likely prove a good investment for the trust. Marcus & Millichap predicts that, across the board, occupancy in independent-living units will increase to 88.1 percent by the end of the year.
Calling the nine senior communities "market leaders in the quality of service offered to residents," Senior Housing Properties Trust President David J. Hegarty said his firm will be funding the purchase with a combination of existing cash and its unsecured credit facility.
The nine communities are currently 87 percent occupied. Following the closing, eight of these communities will be leased to a taxable REIT subsidiary of the trust and all nine communities will be managed by Five Star Quality Care, Inc.