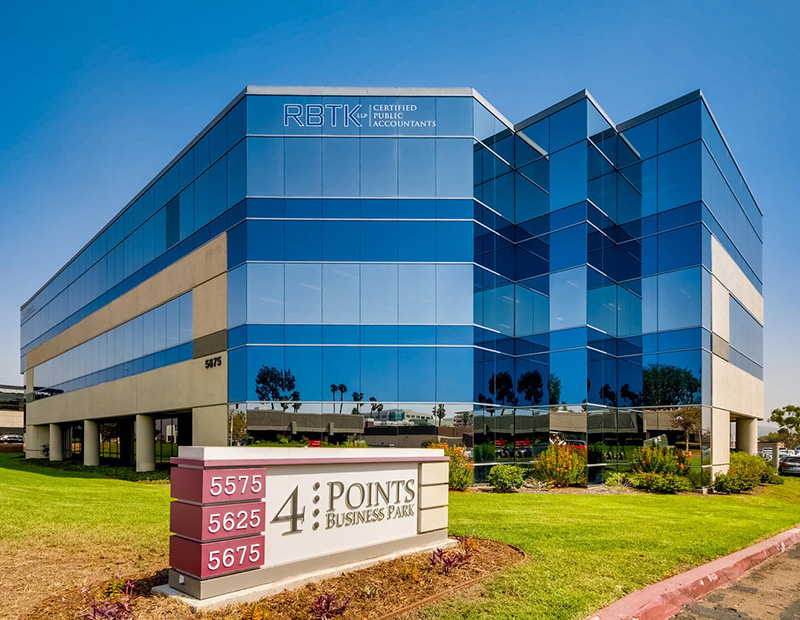 Fenway Capital Advisors and Waterfall Asset Management have teamed up to acquire Four Points Business Park in the Kearny Mesa community of central San Diego for $28.2 million. Brookwood Financial Partners sold the 124,463-square-foot office campus, which was built in 1987.
The Class A, three-building property was 92 percent leased when it changed hands. Private equity firm Brookwood acquired the asset in June 2013 and invested about $3.5 million in capital improvements and leasing costs, boosting the occupancy rate from 84 percent at the time of the purchase.
Located at 5575, 5625 and 5675 Ruffin Road, the campus is nearby several major freeways in a rising business hub. The Kearny Mesa submarket has redeveloped its former industrial and aerospace facilities into office premises, and a variety of residential and retail projects are being built and planned. The submarket pulled in more than $180 million in office investment in the first three quarters of 2018 and saw the highest number of office property trades in San Diego, according to Yardi Matrix.
Fenway grows San Diego portfolio
CBRE's Louay Alsadek and Hunter Rowe represented Brookwood in the recent sale, while the buyers represented themselves. "The quality of the property, combined with its excellent visibility and freeway access attracted the investment community to aggressively pursue the asset and drove the competitive bidding process," Alsadek noted in a prepared statement. "Kearny Mesa's historically low vacancy rate and positive investor sentiment are a testament to the strong fundamentals and desirability of the submarket."
San Diego-based private equity firm Fenway Capital Advisors focuses on buying and repositioning mismanaged and under-invested assets across the western U.S. Last December the company secured $8.3 million to refinance Pacific View Center, a three-story office building in Solana Beach, part of San Diego County, after rolling out a capital improvement program for the property.