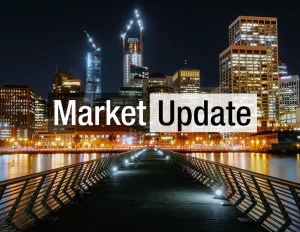 By the end of the second quarter, Austin's office vacancy hit 15.6 percent, down 30 basis points since the end of the first quarter of the year, according to CommercialEdge.
While the Texas capital's office market is continuing its record growth rate compared to most U.S. markets, the metro's vacancy is keeping up with new deliveries. On a year-over-year basis through June, Austin saw office vacancy drop 90 basis points.
The metro's average in June was close to the national vacancy rate that month, which clocked in at 15.4 percent, down 50 basis points since March. Compared to secondary Sun Belt markets, Austin's vacancy rate exceeded that of Charlotte (14.7 percent) and Phoenix (13.9 percent), while Dallas (18.0 percent), Nashville (18.0 percent), Atlanta (20.0 percent) and Houston (24.6 percent) recording higher rates in the first summer month.
One of the notable leases signed during the second quarter of 2022 was tech consulting giant Accenture's 37,800-square-foot renewal at Capital City Partners' Monterey Oaks office park. Constructed in 1998, the 160,65-square-foot property is located in Southwest Austin and comprises five single-story buildings.
In June, the Southwest Austin submarket recorded one of the highest vacancy rates in the metro at 18.1 percent, along with Austin East (25.8 percent) and Northwest (26.4 percent). Southeast Austin (6.4 percent), Austin North (9.2 percent) and Cedar Park (9.7 percent) had the lowest rates that month.
CommercialEdge covers 8M+ property records in the United States. View the latest CommercialEdge national monthly office report here.