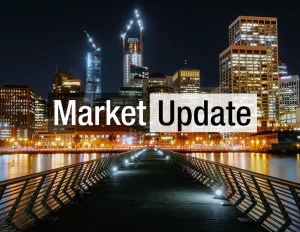 Nearly 1.2 million square feet of office space sold in Dallas-Fort Worth in April, a 60.2 percent drop month-over-month, according to CommercialEdge. The traded square footage was also 62.6 percent lower than the one recorded in March 2021, when more than 3.1 million square feet changed hands.
The Metroplex's deals year-to-date added up to some $1.3 billion at an average price of $201 per square foot, 27.4 percent lower than the national figure of $277 per square foot. The sales volume was significantly higher than the one recorded in the same period of 2021, when transactions totaled less than $1.3 billion at an average $270 per square foot.
April's office deals comprised the whole range of property classes. Most assets pertained to traditional office spaces; however, two medical office buildings and one flex office were part of the sales mix as well. Only two of the 10 total deals closed in urban submarkets.
The month's largest sale in terms of square footage involved an Addison property. A joint venture between Acram Group and Oak Hill Advisors acquired the 614,000-square-foot Spectrum Center for $114.3 million, financing the purchase with a $120.5 million loan from Rialto Capital Management. Granite Properties sold the Class A, two-building asset located at 5080 Spectrum Drive.
CommercialEdge covers 8M+ property records in the United States. View the latest CommercialEdge national monthly office report here. We included properties of 25,000+ square feet in our research.