By Keith Loria, Contributing Editor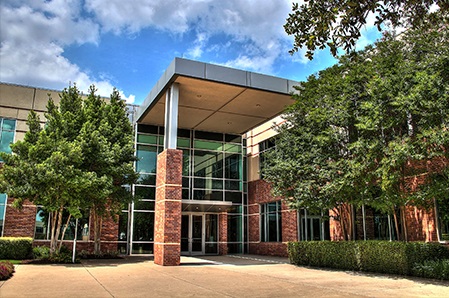 Palo Alto, Calif.—Menlo Equities has completed a $215 million initial formation of Menlo Equities Absolute Return Fund, which focuses on acquiring and operating core and core-plus office properties leased to investment-grade-rated and credit worthy tenants.
Later this month, MEARF expects to acquire and add a fully leased office property located in Austin, Texas, which will bring the Fund's total asset value to about $465 million.
"It is an open-end, evergreen fund that we intend to grow over time," Henry Bullock, Menlo Equities' chairman, told Commercial Property Executive. "The current target is an additional $750 million (in increments of $1-50 million) on top of the existing AUM of approximately $350 million, but the asset base could grow to $2 billion-plus over time."
At formation, MEARF was seeded with seven office properties leased to internationally recognized firms in Silicon Valley, Orange County and San Diego, Calif.
"The objective of the fund is to construct a low-leverage portfolio of institutional-quality office buildings in infill locations that provide above-average assurance of sustained demand from high-quality, creditworthy tenants and are likely to remain leased even in market downturns," Bullock said. "The resulting portfolio will produce a diversified income stream with staggered lease maturity dates spread across tenants with strong balance sheets and geographies. Additionally, the open-end fund will offer investors liquidity opportunities with ongoing mark-to-market valuations and annual redemption capabilities."
According to Bullock, there are signs that commercial real estate could be experiencing a slowdown in the significant growth experienced over the last 4-5 years.
"In our day-to-day commercial real estate capital markets operations, we are seeing narrower buyer pools, higher interest rate spreads on new loans, prolonged closing periods on sale transactions as buyers scramble to raise capital, and, in some cases, lower asset prices on less-than-prime commercial real estate," he said. "In our opinion, this is clear evidence the U.S. economy is going to continue to be choppy and volatile."
To compensate, Menlo Equities are rotating out of sub Class A assets and through its new fund will seek to add high-quality, lower-leverage, safe assets that should distribute uninterruptible cash flow through a lengthy, choppy or even recessionary environment.
Volatility in the public equity markets has made predictable income elusive. The current interest rate environment has made generating meaningful quarterly cash flow through traditional fixed income vehicles challenging without assuming significant interest rate, pricing or credit risk.
Menlo currently has a steady pipeline of potential real estate investments, which will be funded by its ongoing capital raises.
"We invest with the philosophy that real estate is subject to cycles, both in terms of its underlying supply and demand fundamentals and its pricing relative to other financial assets," Bullock said. "Over our 22-year history, we continually strive to recognize and exploit opportunities throughout various economic and real estate cycles to deliver superior risk adjusted returns through appropriate investment strategies."
Image courtesy of CBRE