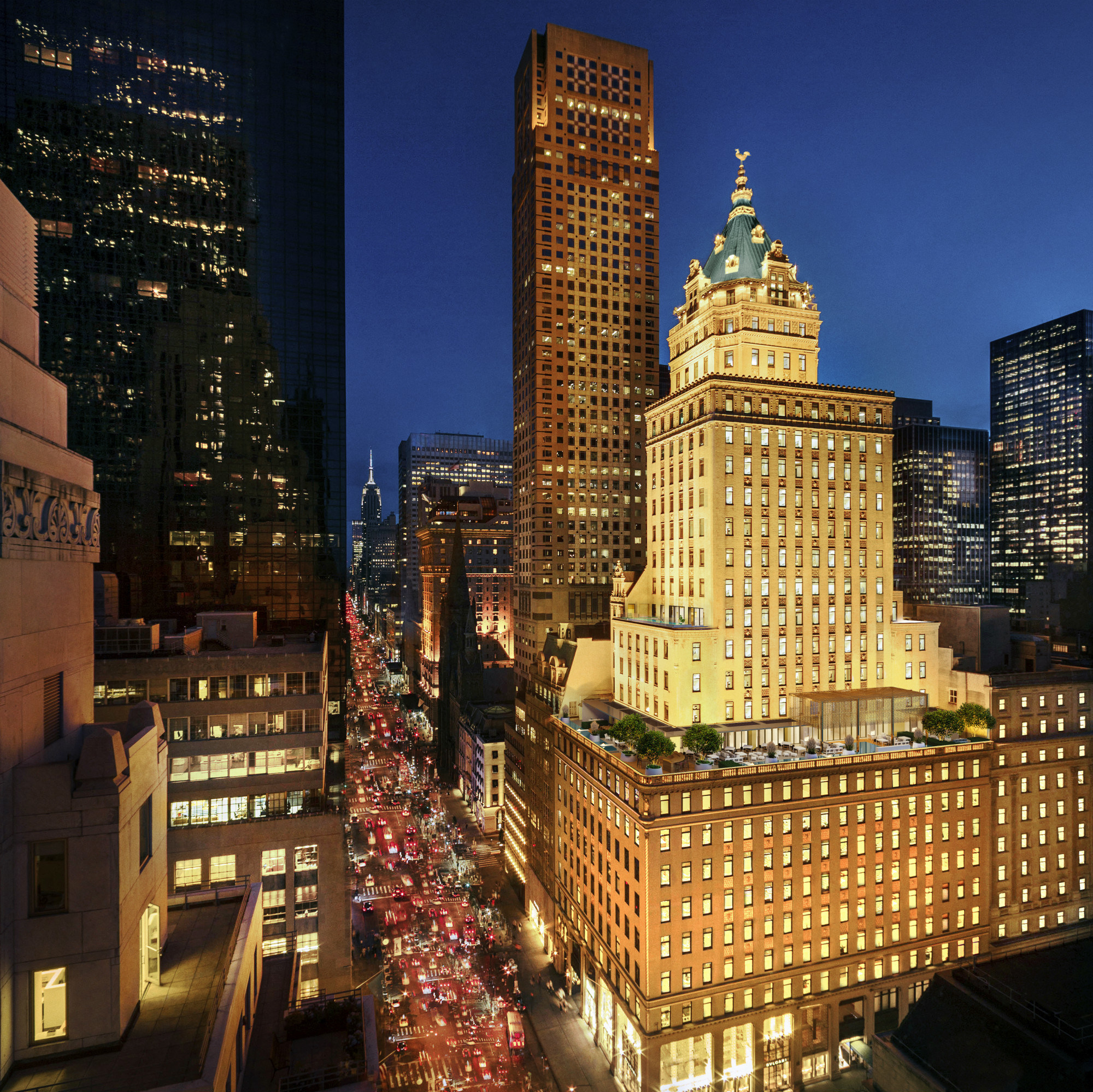 OKO Group and Aman have received $750 million in financing for the conversion of the iconic Crown Building in Manhattan into Aman New York, the company's first urban mixed-use development. Cain International provided a $450 million mezzanine loan and secured a $300 million senior tranche to be provided by Bank OZK.
OKO Group and Cain International have partnered so far in several other projects. The joint venture recently obtained a $300 million construction loan for the development of Miami's first new office tower in over a decade.
The historic Crown Building is at the intersection of 57th Street and Fifth Avenue, in one of the most expensive retail and office space locations in the U.S. Designed by Warren and Wetmore, the tower was completed in 1921 and features 35,000 square feet of retail space. Current tenants include Bvlgari, Prada and Piaget.
The $1.3 billion, 315,000-square-foot Aman New York project is slated for completion in the last quarter of 2020. With architecture firm Denniston in charge of the transformation, the 26-story Aman New York will primarily consist of a 117,000-square-foot luxury hotel with 83 guest rooms and suites. The upper floors are set to house 22 high-end residences totaling 95,000 square feet. Amenities will include three restaurants, a jazz club, a 25,000-square-foot spa, a two-floor club with two private bars and a cigar terrace, as well as more than 7,000 square feet of outdoor dining space.