By Barbra Murray, Contributing Editor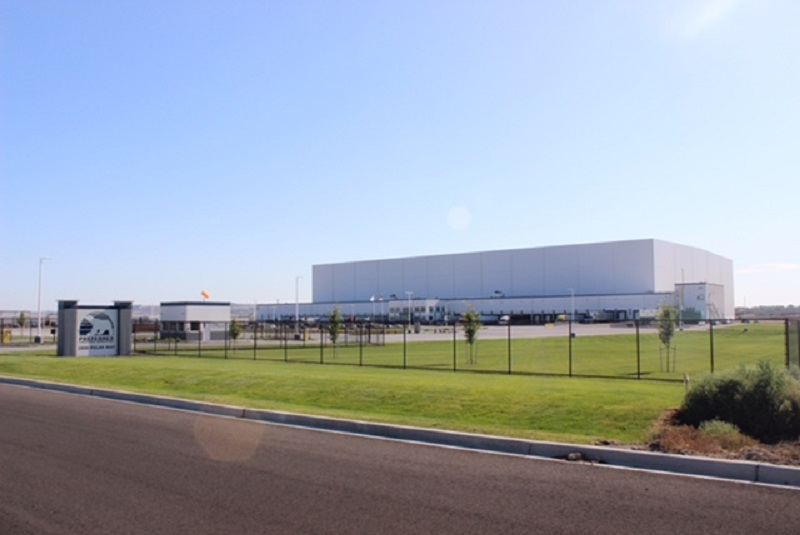 Commercial real estate and capital markets services provider HFF has come through for Lexington Realty Trust, facilitating a $110 million loan for the REIT's acquisition of 2800 Polar Way in Richland, Wash., a 456,400-square-foot cold-storage warehouse and distribution facility with global standing.
The financing for Lexington's $152 million purchase of 2800 Polar Way came in the form of a 10-year, fixed-rate loan through MetLife Agricultural Investments. The opportunity was the stuff of dreams for a lender, as 2800 Polar Way ticks all the boxes, and then some. The property, centrally located between Seattle and Portland, Ore., was constructed by Victory Unlimited Construction LLC in 2015 as a build-to-suit for Preferred Freezer Services, which occupies the building under a 20-year, triple-net lease.
Not only is it brand new, fully leased, and well-located, 2800 Polar has international prominence; the state-of-the-art property holds the distinction of being the largest refrigerated warehouse in North America and the largest automated freezer in the world. In addition to its 36,340,650 cubic feet of temperature-controlled area, which includes 312,755 square feet of freezer capacity, the 116-foot-tall building features 11,900 square feet of office space and a 6,500-square-foot equipment/utility room. The property stores and distributes potatoes processed at ConAgra's nearby Lamb Weston processing plant and expects to move about two billion pounds of frozen products through the facility annually.
HFF played a dual role in the trade of 2800 Polar. HFF's Mark West, senior managing director, and managing directors Brandon Chavoya and Coler Yoakam also represented the seller in the transaction.