By Gail Kalinoski, Contributing Editor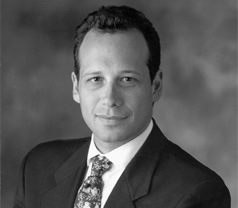 An investors group, led by a Greenwich, Conn., hedge fund, wants to buy BRE Properties, Inc., a San Francisco-based multi-family REIT, for about $4.6 billion, but BRE said late Wednesday it doesn't consider the proposal a viable option.
Jonathan Litt, founder & CEO of Land and Buildings, an investment firm specializing in publicly traded real estate and real estate securities, sent a letter Wednesday morning to the chairman of BRE's board of directors saying his group was disappointed that BRE senior management "has not seriously considered our June offer." The consortium offered to purchase BRE for $60 per share. Litt described BRE shareholders as "frustrated" by an "underperforming" REIT. The stock price for BRE, which trades on the NYSE, has ranged from $45.76 to $55.76 over the past year. On Wednesday, BRE stock was trading between $51.55 and $55.76 per share.
In the letter addressed to Irving Lyons, Litt contends management has failed to address "the significant and persistent undervaluation of the company's assets" and should explore strategic alternatives, as a sale to the Land and Buildings group.
"We strongly disagree with management's response that they believe it is better to remain independent rather than pursue a sale of the Company. As such, we request that you form an independent committee of the Board to pursue a sale of the Company, and give serious consideration to our proposal. The Company's consistent underperformance and persistent discount to net asset value is best resolved through strategic alternatives," Litt wrote in the letter.
During a Wednesday morning conference call about BRE's second-quarter earnings report, CEO Constance Moore said the company "will consider any legitimate proposals it receives." She said she could not comment further but added, "We have a very clear strategy. We're executing on that strategy. That's not to say that the door is bolted shut. As I said, we would consider any legitimate proposal."
Later in the day, BRE issued a brief press release acknowledging it had received the letter. It added that Land and Buildings has "informally expressed an interest in BRE in mid-June, at which time BRE requested information about its capital sources. We have not received any response to those requests."
"As we understand it, Land and Buildings operates an investment fund with less than $200 million in total assets under management, which has neither the capital capacity nor demonstrated transaction experience to execute an acquisition of BRE," the release stated. Accordingly, Land and Building's proposal received today does not evidence a viable opportunity for the Company to consider."
Litt could not be reached for comment Wednesday to respond to BRE's statements.
In the letter from his investors group, he states that there had been "numerous conversations" with Moore and other members of the management team during the past year. Bloomberg News reported Litt met with Moore in March and was told BRE would not start negotiations at less than $60 per share. Litt told Bloomberg he put together the consortium and by mid-June made an offer for BRE at $60 per share. Land and Buildings owns 169,686 shares of BRE, according to the Bloomberg News article.
"We consider ourselves involved shareholders, not activists, and as such we seek, whenever possible, to work constructively with management and we regularly conduct significant analysis and due diligence on a company and its underlying assets," wrote Litt, who was a managing director & real estate analyst at Citigroup for eight years and at Paine Webber for four years before founding Land and Buildings in July 2008.
BRE is an owner, operator and developer of high-quality apartment communities in the major metropolitan markets of California and Seattle. The REIT owns 74 multi-family communities with more than 21,000 homes and has a joint venture interest in an additional apartment community with 252 homes.
"We are pleased with the progress achieved in executing our strategic initiatives in 2013. During the second quarter, we achieved internal growth near the high end of our expectations, completed the disposition of $53 million of interests in non-core communities and delivered our Aviara development as planned," Moore stated in a news release Tuesday about the firm's second-quarter earnings.
She added that REIT's key initiatives were to maximize the portfolio's operating performance and continue to execute development and strategic disposition programs.
"Over time, we believe these efforts will improve our portfolio quality while preserving our balance sheet strength, which should position BRE to generate above-average returns in the coming year," Moore said in the earnings release.
Litt has been calling for BRE to consider selling for nearly a year. In October, Land and Buildings included BRE as a M&A candidate in its report, "Profit from Housing Shortage: Buy Coast Apartment REITS Aimco and BRE for 50% + Upside."
In December, he again called on Moore to put the REIT up for sale to the highest bidder. Analysts covering BRE have also identified BRE as a potential takeover target during the past year.