By Keith Loria, Contributing Editor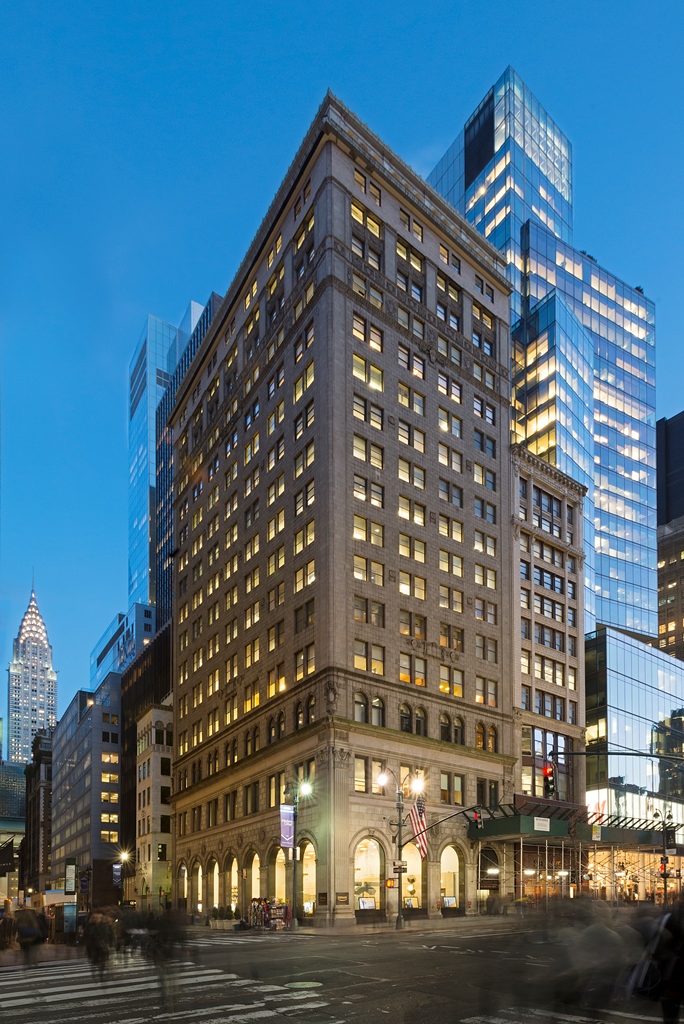 A joint venture between Jeff Sutton and Aurora Capital has entered into a 99-year triple net lease of 511 Fifth Ave., a 160,000-square-foot Class-A office building that sits on the southeast corner of 43rd Street in Midtown Manhattan.
The 17-story building also features approximately 20,000 square feet of highly desirable retail space.
The partnership will operate the property during the 99-year net lease term and will undertake renovations and assume responsibility for leasing. A leasehold like this, in which the owners own the building but not the land, is somewhat unusual in Manhattan.
"For the next 99 years, they pay a fixed rent to the landlord and they can lease out and renovate the building as they see fit," Randy Blankstein, president of the Boulder Group, and net-lease expert told Commercial Property Executive. "At the end of the 99 years the control on the building reverts back to the ground lease owner. You just don't see many of these. Less than 1 percent of all deals are similar to this."
Cushman & Wakefield represented the building's owner, a group of family trusts, in the transaction.
"We sent a cogent message to the investment community that this transaction offered a unique opportunity to obtain long-term control of a truly superior Midtown Manhattan asset," Bruce Mosler, Cushman & Wakefield's chairman, global brokerage, said in a prepared statement. "The owners were delighted by the outcome."
The property presently serves as the New York headquarters for Israel Discount Bank, which occupies the entire premises. It was not revealed how much time the company's lease has remaining.
According to Mosler, the owners received several competitive proposals for the net lease at the property.
Also on the Cushman & Wakefield team were David Green, Louis Wolfowitz, Peyton Horn, Josh Kuriloff and Nat Rockett.
Raymond Sanseverino and Richard Nardi of Loeb & Loeb L.L.P. provided legal representation for the owners, and Chris Smith and Lisa Brill of Shearman & Sterling represented the lessee.