March 5, 2012
By Dees Stribling, Contributing Editor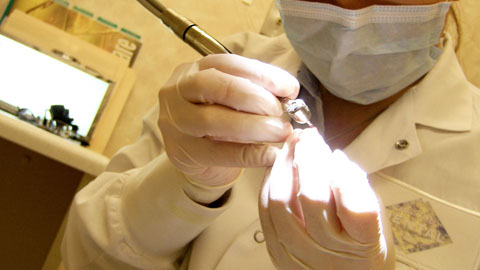 With the coming of a new month, new jobs numbers will soon be published, with trends in hiring of high interest to anyone concerned with the direction of the economy (which is almost everyone). Strong employment numbers — especially strong official ones, as the United States has seen for the last few months — will put more wind in the economy's sales, while weaker hiring will act as yet another headwind for growth.
Not content to wait for official numbers, some unofficial sources are already taking a look at the jobs picture, in some cases even before the week got under way. For instance, the payroll processing firm Intuit reported on Friday that U.S. small businesses added 45,000 employees to their payrolls in February and were even willing to pay them a bit more. The results were based on a survey of about 72,000 small businesses (meaning fewer than 20 employees) that used Intuit for their payrolls.
In a decidedly more offbeat employment indicator — and in fact, a fully nonscientific one — CNBC reported on Friday that dentists are supposedly seeing increasing growth in their business, which is possibly attributable to an increase in Americans landing full-time jobs with dental insurance. The increased demand also included more patients undergoing cosmetic dentistry, which is arguably a function of increasing discretionary income. CNBC cited Sageworks, which tracks a number of industries, as finding that U.S. dentistry sales grew by 2.4 percent in 2010 and 3.9 percent in 2011.
HUD/Treasury Assert Some Progress in Mortgage Modification
On Friday, the U.S. Department of Housing and Urban Development and the U.S. Department of the Treasury released their February Housing Scorecard, offering a mixed bag of data that affirms the notion that the housing market is still in bad shape, though maybe not as quite as bad as in recent years. The report also detailed the progress of the various mortgage modification programs undertaken or encouraged by the administration, asserting that "more than 5.7 million modification arrangements were started between April 2009 and the end of January 2012."
To reach that number, the report includes 1.8 million trial modifications through the Home Affordable Modification Program, along with about 1.2 million FHA loss mitigation and early delinquency interventions. Also included are Hope Now lenders undertaking 2.7 million mortgage modifications as of January 2012. Hope Now, a loose, voluntary association of mortgage companies, mortgage counselors and others, receives encouragement from the federal government, though is not part of the government.
It remains the case, however, that about one in five U.S. homeowners with a mortgage remains under water. Government action remains a fairly small dint in that ongoing problem.
The Specter of Greek Default Rises Again
Greece again? Newspapers, to use one of the quaint terms for media that produces reading material, are fond of alarming headlines. Over the weekend, a few newspapers were once again pairing "Greece" and "default" in their headlines. Greece hasn't actually defaulted yet, but this week the country's creditors must finally decide whether to roll over their bond holdings and take more than a 50 percent haircut in the process. There's some speculation that some of the creditors will refuse to go along with the deal, but will it be enough to derail the entire process, and send Greece into a hard default?
In other euro news over the weekend, EU leaders inked a new fiscal pact, the one hammered out in some haste in January, which means stricter new rules for members of the common currency and even states not using the euro. The agreement specifies the option of sanctions for member states that cannot or will not meet fiscal targets. Two members of the EU refused to sign — the Czech Republic and the UK.
Wall Street had a mild down day on Friday, with the Dow Jones Industrial Average losing a scant 2.73 points, or 0.02 percent. The S&P 500 lost a bit more, down 0.32 percent; and so did the Nasdaq, down 0.43 percent.