By Dees Stribling, Contributing Editor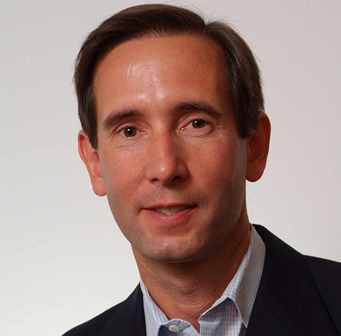 At the end of last week, the economic news was all about Brexit and, more specifically in the United States, how the re-arranged political alignment in Europe is going to affect the economy across the Atlantic. The bottom line: no one knows. Investors were spooked on Friday, but it doesn't take much to spook investors, so that could end up being the shortest of short-term impacts as it dawns on investors that the sky still hasn't fallen.
Meanwhile, various assessments of U.S. real estate markets are coming in, some of them positive. For instance, the findings of Levin Management's annual mid-year Retail Sentiment Survey, which the company just released, hint at optimism for the coming months for the retail sector. Retailers reported strong year-to-date performance and an eagerness to adapt to an increasingly e-commerce-influenced landscape.
Levin's poll is of store managers within its 95-property, 13 million-square-foot shopping center portfolio, and as such counts as a small but representative take on retailer sentiment. The most recent survey yielded the strongest percentage (65.8 percent) of participants in the survey's five-year history reporting mid-year sales at the same or a higher volume year-over-year. That's a jump from 51.9 percent at mid-year 2015 and 42.9 percent at mid-year 2014.
"Retail is experiencing solid momentum following the stock market volatility and bankruptcy announcements that kicked off the year," noted Levin's Matthew K. Harding, president. "The latest retail sales data from the U.S. Commerce Department, which shows a 2.4 percent year-over-year increase for March to May, reinforces what our tenants are saying. At the International Council of Shopping Centers' well-attended RECon in Las Vegas last month, expansion was an overarching theme among national retailers–another confirmation of a positive trajectory."
Also, 61.3 percent of participants reported the same or a higher volume of shopper traffic to date in 2016 compared to 2015. And a full 67 percent of Levin survey participants expect sales to continue at the same pace or improve through the remainder of the year.
The mid-year survey also details that technology is increasingly important for retailers. Of respondents actively using technology-centered marketing, 42.4 percent say they have upped the volume year over year, while 52.7 percent reported a similar amount of tech-centered marketing compared to last year.
When it comes to engaging customers in-store, mobile device apps (such as those for coupons, discounts, loyalty points and/or rapid payment) are the most popular tools–employed by 69.9 percent of respondents who are active in tech-centered marketing. Other popular tools used include free in-store Wi-Fi (49.3 percent), post-sale online surveys (41.9 percent) and electronic receipts (28.7 percent).
For Levin survey participants who use social media as part of their marketing mix, Facebook is by far the leader, leveraged by 91.3 percent of respondents. Other popular outlets include Twitter (36.9 percent), Instagram (34.2 percent) and Google+ (32.2 percent).