Cushman & Wakefield welcomed two new hires, John Zintak and Robbin Pearson, both previously with Daniel Corp. Zintak joins the company as senior director of the office leasing group, while Pearson joins the firm's asset services division as director of operations. In their new roles, Zintak will oversee the company's office leasing practices, while Pearson will provide operational oversight for Cushman & Wakefield's commercial portfolio located throughout the Atlanta metro area. Earlier this month, the company appointed a new managing director to its Philadelphia team.
John Zintak previously served as senior vice president of commercial leasing and development at Daniel Corp., where he oversaw leasing activity and was involved in the design and planning of future commercial development. In addition, he has acquired real estate experience at Carter as senior vice president of commercial property leasing, and at Kern Realty Services Inc. as vice president of marketing and development. Zintak holds a bachelor of science in accounting and business/management from Georgetown University.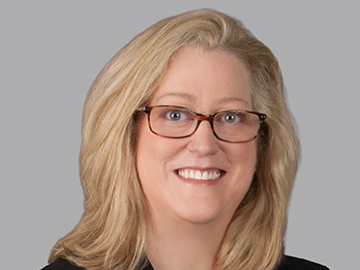 Prior to joining Cushman & Wakefield, Robbin Pearson was responsible for commercial office and retail operations at Daniel Corp. as vice president of commercial operations, including managerial oversight of 12th & Midtown and other institutionally owned assets. In her career, she served as vice president of operations at Colonial Properties Trust, as senior property manager at PM Realty Group, and as portfolio manager with Ahold Real Estate Co., where she oversaw 1 million square feet of retail property located throughout the mid-Atlantic region. Pearson received a bachelor of science degree from New Hampshire College.
"John and Robbin are fantastic additions to our company, and we are excited to have their market knowledge and expertise," said John O'Neill, managing principal of Cushman & Wakefield's Atlanta office, in prepared remarks. "We pride ourselves on hiring best-of-the-best talent, and we believe John and Robbin can help us continue to elevate our status as Atlanta's leading commercial real estate firm," he added.
Images courtesy of Cushman & Wakefield