By Samantha Goldberg
CREW Network's 2016 Impact Awards celebrate women who do double duty: achieve success in the male-dominated real estate industry and continue to raise the bar with the creative ways they structure deals and conduct business. Hailing from all areas of the industry—from finance and asset management to architecture and engineering—the winners in the four award categories exemplify the organization's commitment to advancing women in commercial real estate through their unique work in the industry. Details on their accomplishments follow. And be sure to check out CPE's upcoming video featuring interviews with the winners from the CREW Network Convention & Marketplace in New York to get their insights on leadership and how to build a successful team and business.
Entrepreneurial Spirit
Diane Butler, Chairman, Butler Burgher Group Inc.
It takes a certain kind of person to transform a bankrupt company into one of the biggest names in the industry. With 30 years of commercial real estate valuation experience, B. Diane Butler was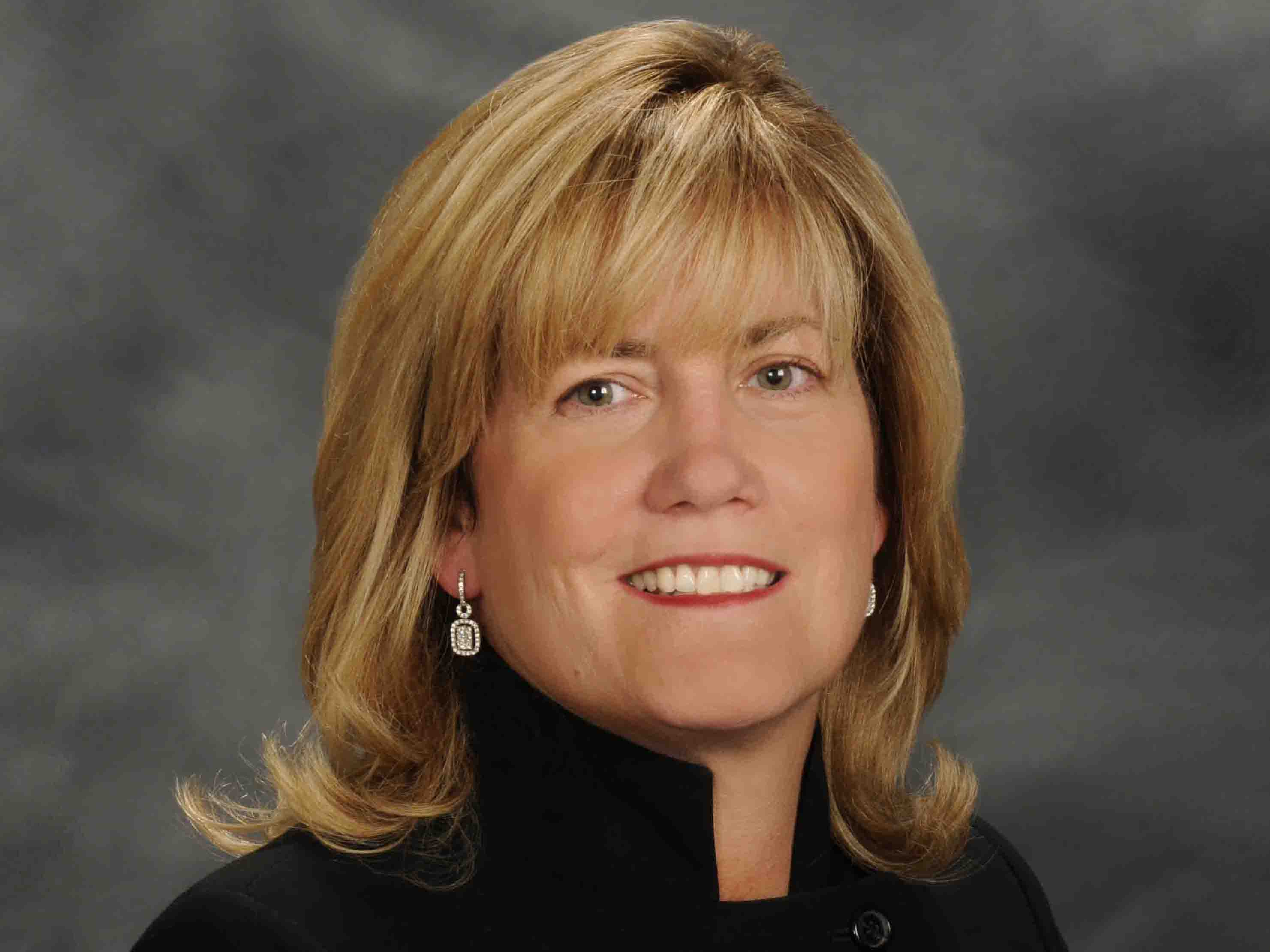 up to the task. Butler founded Butler Burgher Group in 1985, selling the company in 2007. She bought it back and relaunched it in 2009, turning BBG into one of the largest U.S. valuation, advisory and assessment firms. Butler has successfully built up the firm's operational and geographic presence, now with 21 offices and 200 employees nationwide.
As chairman of BBG, Butler acts as a liaison between the board and the executive team. In the last two years, she has been focusing on positioning the company for further growth and development. In 2014, Butler led BBG to acquire New York City-based Leitner Group, the second-largest such firm in the area. This allowed BBG to have a strong presence in New York while providing Leitner with a national footprint.
Last year, Butler and her team completed a strategic recapitalization with Silver Oak Services Partners, providing the additional capital resources and expertise needed to continue building the company as an industry leader. BBG was able to bring on new senior-level staff members across a variety of offices, enhancing the firm's advisory, financial reporting and appraisal review services. As a result, BBG now provides services in all 50 states to a diverse group of clients, including financial institutions, major investment funds and real estate managers. Butler was able to lead her team to take the necessary risks to position BBG as a top industry player and continues to focus on the firm's long-term strategy.
While achieving these company milestones, Butler has been a leader in the commercial real estate industry as a whole. She served as the CREW Network president in 2012 and is currently chairman of The Real Estate Council. In 2014, she was honored as a CREW Distinguished Leader. Butler is also a member of the Appraisal Institute, the Urban Land Institute, NMHC, NCREIF and ICSC.
Career Advancement for Women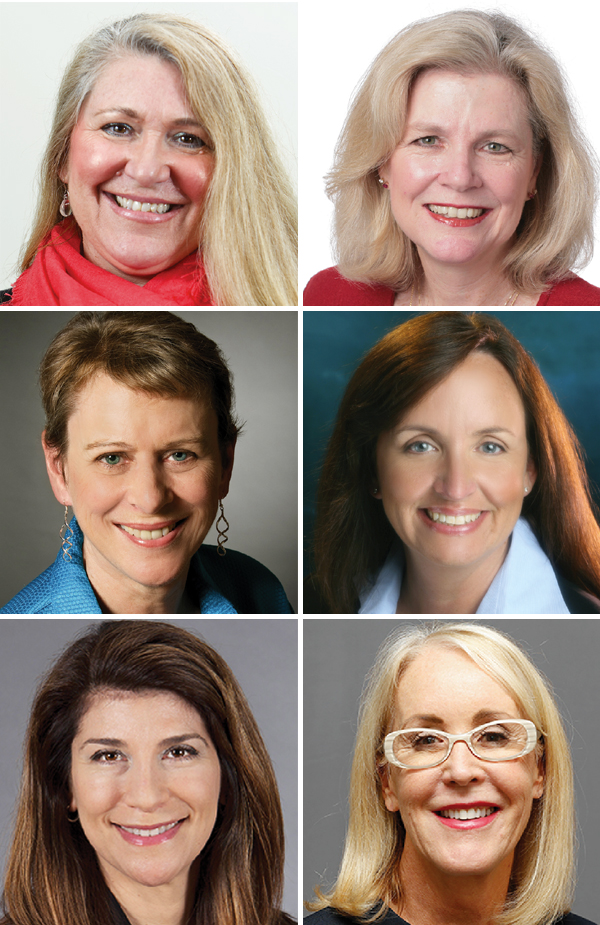 Angelia Wesch, Partner, Oles Morrison Rinker & Baker LLP
Anne DeVoe Lawler, Managing Partner, Jameson Babbitt Stites & Lombard PLLC
Ginger Bryant, COO & CFO, SARES*REGIS Group of Northern California
Kris Beason, Construction Executive
Lori Hill, Managing Director, JLL
Shawn Rush, Founding Partner, Workplaceworks LLC
To help others achieve success in the often challenging CRE industry, it's vital for seasoned leaders to share their knowledge. The CREW Seattle & Sound Leadership Series seeks to do just that by teaching a curriculum developed by some of the organization's most talented leaders. The task force for the third annual series included six women who have all been CREW chapter presidents, CREW Network board directors or CREW Network presidents. Series founders, they developed it based on the unique challenges they have faced throughout their careers, sharing the knowledge and leadership skills they have found necessary to become effective and successful female leaders.
Task force members contribute an estimated 200 hours each per year to the series. This year's eight-month course comprised eight interactive sessions focused on key leadership topics. The themes (Leaning In, Dynamic Communication, Networking, Presentation Prowess, Powerful Negotiation Skills and 5 Key Leadership Challenges, Building High Performance Teams, Developing Your Own Brand/Authentic Leadership and Preparing an Individual Executive Development Plan) were covered through relevant books, TED talks and other materials to aid in discussions. They also brought in guest speakers and gave participants opportunities to network and foster new relationships.
The series also encourages participants to create a development plan, and each participant is assigned to a task force member to review and check in on their progress. The series has grown from 11 participants in 2013 to 14 (the target class size) in both 2014 and 2015. A survey of graduates found 40 percent joined CREW Seattle because of the series and 70 percent have increased their involvement in CREW by joining a committee or board. Outside of CREW, five of the survey participants made significant career changes and 10 confirmed compensation increases as a result of the series, which helped them build the confidence to advance their careers.
Wesch, who was recently honored as CREW Seattle's 2015 Mentor of the Year, is a partner at law firm Oles Morrison, where she represents real estate developers, owners, pr       operty managers and construction clients.
Lawler brings 36 years of experience in real estate law, now serving as managing partner with Jameson Babbitt. She represents developers, owners and landlords in a variety of real estate transactions and negotiates and prepares the necessary agreements.
Bryant is a past CREW Network and CREW San Francisco president, traveling monthly from San Francisco to Seattle to participate in the series. Bryant oversees finance, accounting, Treasury and MIS activity as COO & CFO of SARES*REGIS Group of Northern California.
Beason brings 30 years of experience in the construction industry, most recently with M.A. Mortenson Co. and Adolfson & Peterson Construction, both in the Seattle-Tacoma area.
Named a Seattle-area Broker of the Year in 2013 and 2014, Hill is a managing director for the capital markets group at JLL with more than 20 years of experience in commercial real estate, specializing in large investment deals.
Traveling from both Arizona and Hawaii to the leadership series, Rush is a founding partner of Workplaceworks LLC, which focuses on aligning clients' business strategies with their workplace objectives.
Career Advancement for Women
Jill Bosco, Principal, CliftonLarsonAllen LLP
Jill Bosco is a firm believer in finding opportunities for CRE women to work together to ensure each other's success. As a CPA and principal with CliftonLarsenAllen LLP, Bosco uses her 18 years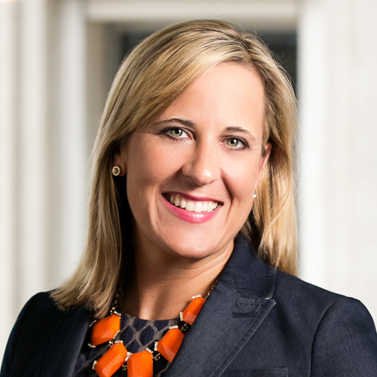 of experience to mentor nine young women through the professional service firm's formal coaching program, Wingspan, and advises numerous others informally. Through Wingspan, Bosco helps women advance in their careers by encouraging them to get out of their comfort zones when evaluating their career goals and timelines to make sure their professional needs are being met. As a firm shareholder, Bosco has been able to use her position to further the careers of other women in her organization and make sure the firm retains talented women.
Bosco also connects with women in the industry as the president of CREW Orlando and through her participation in the CREW Certificate in Leadership program. In 2013, she spearheaded CREW Orlando's mentorship committee, focused on connecting future chapter leaders with seasoned industry veterans. In 2014, she transitioned the committee to the Future Leaders program, which was created to ensure the success and retention of 35-and-under members. Last year, Bosco served as the chapter's president elect before taking on the official role this year. Under her leadership, CREW Orlando has had its most successful year in sponsorship, member retention and outreach.
Bosco encourages women at her firm to attend CREW events and get involved in the organization. After attending the 2013 CREW Network Convention & Marketplace and seeing the networking and business potential there, she convinced her firm to allow an additional four women practicing in the CRE group to attend the 2014 convention in Miami, seven to attend in Seattle in 2015, and 15 for this year's convention in New York City. Bosco continues to encourage participation in the organization, allowing her to help shape the next generation of women in commercial real estate.
Member-to-Member Business
Connie Menor, Executive Vice President, Perimeter Realty Inc./Fort Family Investments
Laura Gonzales, Senior Relationship Manager, TD Bank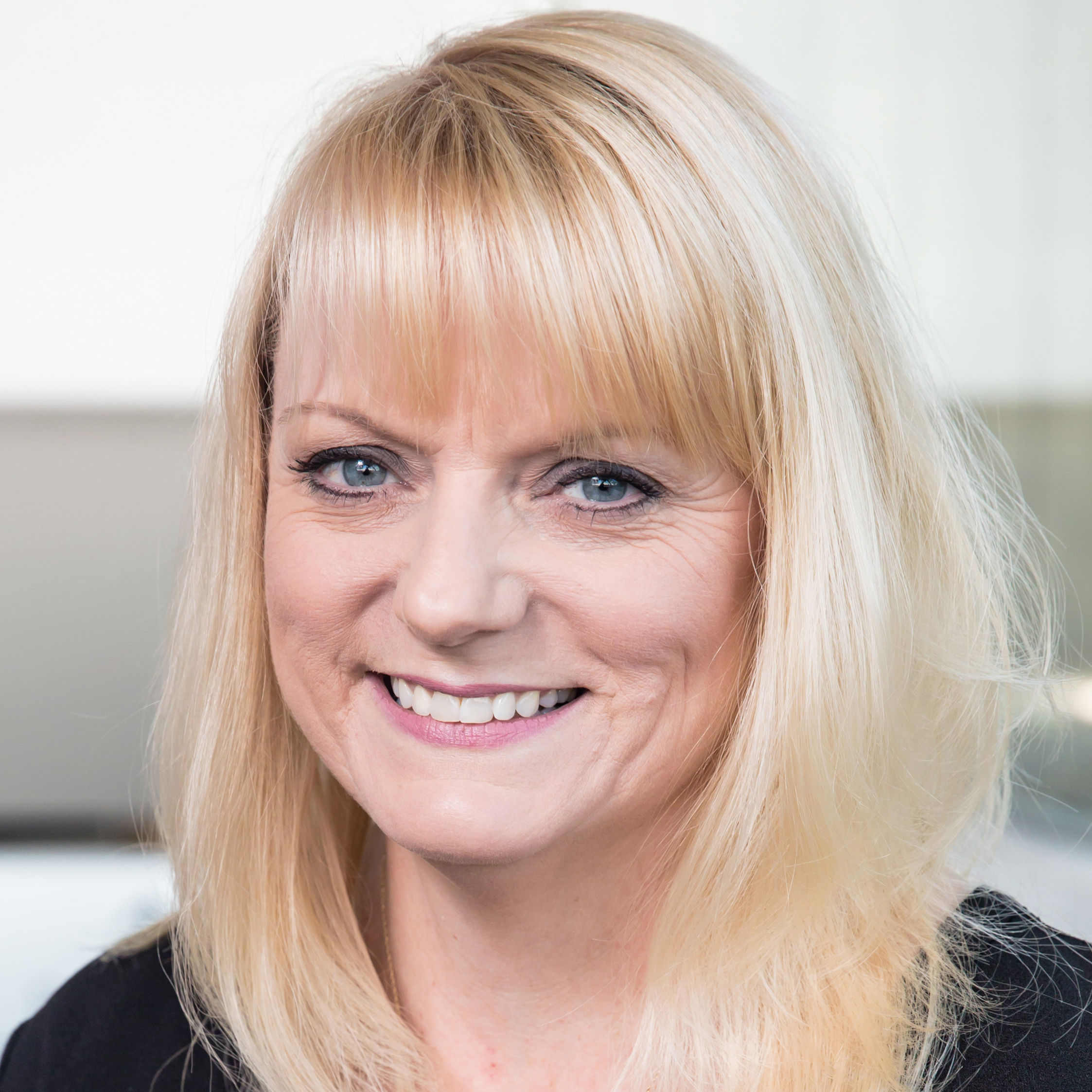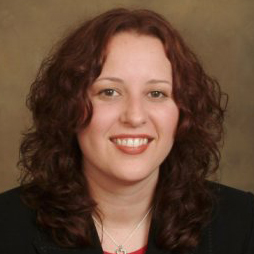 For many years, the Baymeadows extension of Jacksonville, Fla., sat as vacant land, with just one senior housing development and an apartment community built in 2001. To help transform the area, development company Perimeter Realty sought to build new multifamily communities offering much-needed quality housing. Over the past four years, Connie Menor and the development firm have partnered with Laura Gonzales, formerly of Birmingham, Ala.-based lender BBVA Compass, to secure the financing to bring four multifamily communities totaling 1,058 units to life. Two more are on the way.
The four communities are located within a one-block area, with the two most recent costing more than $130 million to build: Spyglass and Galleria Club total 506 units. For Spyglass and Galleria Club, Menor and Gonzales enlisted other CREW members, including Christie Adams as the transaction attorney and Leigh Gunn and Lori Avampato as the interior designers/architects.
The additional housing has brought in businesses such as McDonald's, Winn-Dixie Stores, health-care facilities, restaurants and a daycare. IKEA will also soon begin development of a store within one mile of Spyglass/Galleria. The community is expected to bring more than $2.3 million in annual real estate taxes and spur job growth in the area. The promise to bring quality housing has delivered, with Spyglass winning one of NAA's 2016 Best Community awards.
Because of CREW, the two women were able to establish a relationship and grow their collaboration from one to four projects. Gonazales, a past CREW Jacksonville president, introduced Menor to the organization in 2012; Menor joined in 2013. They are currently working on two additional apartment developments. The women have also advanced their careers based on their joint efforts.
Economic and Community Improvement
Ellen Smith, Partner, Holt Ney Zatcoff & Wasserman LLP
Sandra Zayac, Partner, Arnall Golden Gregory LLP
Shannon Price, Vice President, Brokerage, JLL
Amanda Calloway, Associate Attorney, Calloway Title and Escrow LLC
When Mercedes-Benz USA started looking into relocating its North American headquarters in 2014, it wanted to keep a low profile. The company anonymously requested information from JLL's Atlanta office, which was tasked with identifying buildings that could accommodate 250,000 to 300,000 square feet for a corporate relocation as well as the availability of 1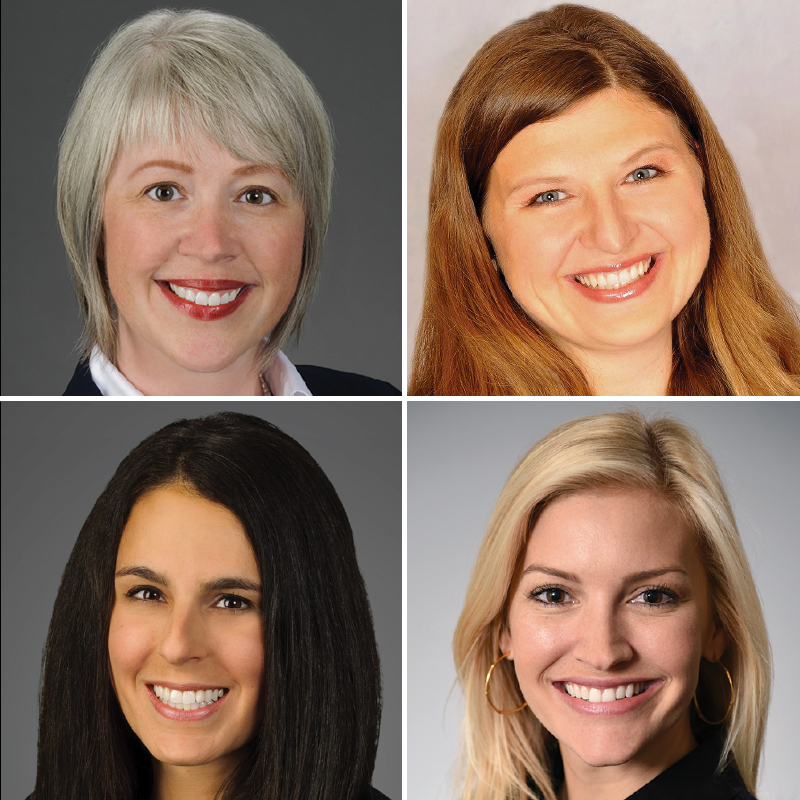 0-plus-acre development sites in the area. In July 2014, JLL won the assignment to lead Mercedes in relocating its headquarters from New Jersey.
Though "Project Eagle," Mercedes identified Atlanta, Charlotte, Dallas, Raleigh and New Jersey as primary relocation options. The Project Eagle team landed in Atlanta in August 2014 to tour the city. JLL presented a market overview as well as a tour of the city's submarkets. By October, several Mercedes executives had traveled to Atlanta, unanimously deciding there that Atlanta was the place to move.
In November and December, they narrowed down headquarters sites, and Shannon Price was part of the JLL relocation team that introduced Mercedes to Sandy Springs—its future home in Fulton County. Mercedes chose for its headquarters the Glenridge Hall site, a 76-acre property that was once home to the historic Glenridge mansion, and its counsel contacted law firm Holt Ney Zatcoff & Wasserman in early December. HNZW's Ellen Smith represented Mercedes on zoning and land use entitlements issues and worked with the governor's office to pass legislation supporting the relocation and rezoning of the property. In January 2015, Mercedes announced its relocation and secured a lease, with the help of Price, for a 90,000-square-foot temporary headquarters at Sterling Point in Dunwoody, which it moved into in July 2015.
Mercedes will occupy 12 acres of the 76-acre Glenridge Hall site by 2018. Homebuilder Ashton Homes bought the entire site in one of the largest land deals in the Central Perimeter area's history, then sold Mercedes its portion. Sandra Zayac represented the Development Authority of Fulton County in negotiating with Mercedes and issuing sale-leaseback tax incentive bonds for the project, which will provide increased tax revenue to the county and Sandy Springs. Amanda Calloway and her firm provided title and closing services throughout the land sale transaction.
The $93 million, 150,000-square-foot headquarters will house nearly 1,000 employees, and is considered a big victory for Atlanta, which is also home to Delta Airlines, Home Depot and UPS. Since the relocation announcement, $100 million-plus in capital investments have been committed between office locations in Sandy Springs and Dunwoody, and the site will add $12 million to $15 million in new taxes. Two developers are also planning to build hundreds of homes and retail next to the headquarters site. Mercedes is immersing itself in the city's culture as well, completing a 27-year naming rights deal for the upcoming $1.5 billion Mercedes-Benz Stadium, the future home of the Atlanta Falcons.
The day after graduating from the University of Georgia School of Law in 2000, Smith started her career at HNZW. She has been a partner at the Atlanta-based law firm since 2008, representing clients in all aspects of CRE but specializing in zoning and permitting matters in the Southeast.
A partner in the corporate practice group, Zayac focuses her work at Arnall Golden Gregory in public finance and economic development. She joined the firm's Atlanta office in January 2015 and serves as the Development Authority of Fulton County's co-counsel.
Price is a vice president in JLL's tenant representation group in Atlanta, focused on developing corporate real estate strategies. Prior to joining JLL in 2011, she was an associate with Grubb & Ellis (now NGKF) in its office agency group.
Calloway entered the law field naturally, as her father is a well-known Atlanta attorney and managing partner of Calloway Title and Escrow. An Atlanta native, Calloway joined the firm in 2007 as an associate attorney.
Originally appearing in the November 2016 issue of CPE.