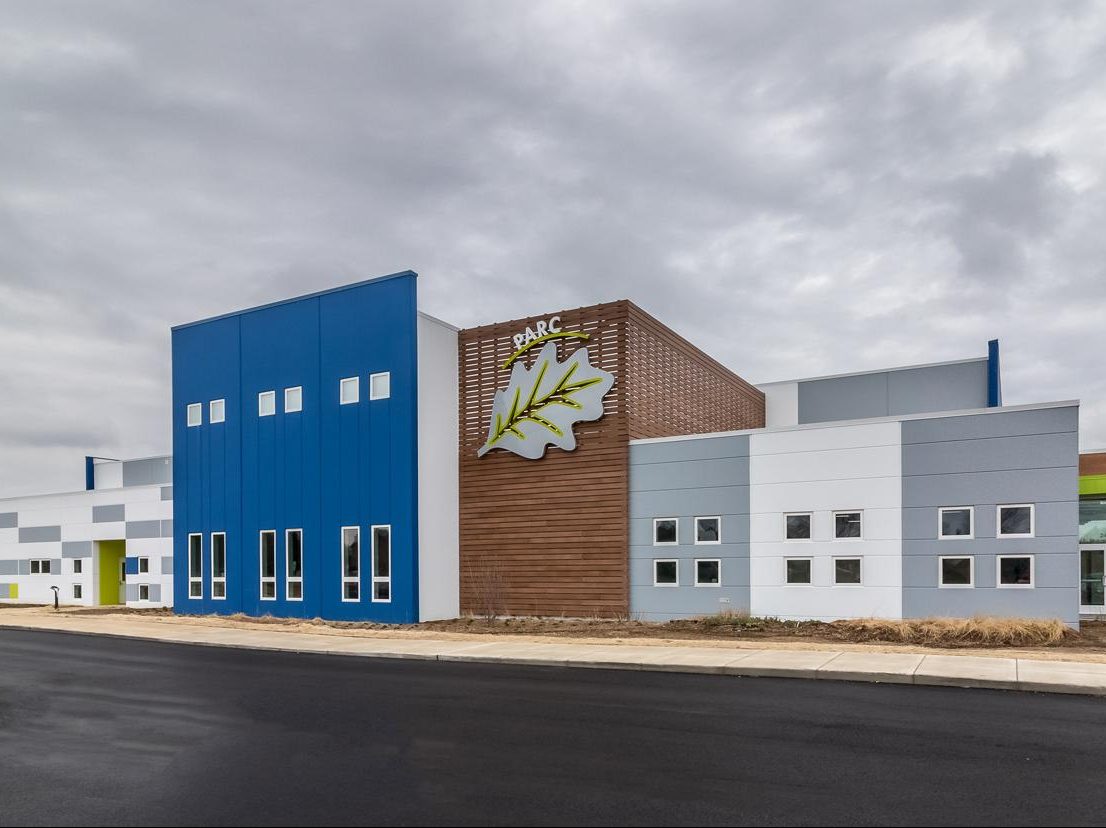 The Prairie Activity and Recreation Center at the Gregory B. Bott Community Park in Plainfield, Ill., has made green history as the country's first recreation center built to achieve PHIUS+ Source Zero certification through the Passive House Institute US. Wight & Co. announced completion of the 37,000-square-foot project, which the integrated design and delivery firm constructed on behalf of the Plainfield Park District.
PARC sits at 24550 West Renwick Road in Plainfield, roughly 40 miles southwest of Chicago, the seventh municipality in the world to achieve LEED for Cities Platinum certification. The center houses a preschool with four classrooms, a 4,000-square-foot fitness center and studio, as well as a 1,600-square-foot multipurpose room.
Having secured PHIUS+ certification, PARC is air-tight and capable of maintaining a consistent indoor temperature every day, regardless of the season. The property's positioning for Source Zero certification indicates that it has the capacity to, on an annual basis, generate energy equal to or greater than the energy it consumes, an ability that will be achieved through a 28,600-square-foot solar panel array. The two-story building is 65 percent more efficient than a traditional commercial property of comparable size in a similar climate.
The price of green
As is the case with any highly sustainable development, there were one-time, upfront costs for making PARC a model of long-term energy efficiency. "For commercial and multifamily construction, expect to pay about 5 percent or 6 percent more if your design and construction team is not experienced in passive building and/or PHIUS certified," the Passive House Institute US notes on its website. "Experienced teams report about 2 percent to 3 percent cost premium over code construction. Depending on the project, you may be able to do it for even less."
The Plainfield Park District revealed that it relied on a $1 million grant from the Illinois Clean Energy Community Foundation's Net Zero Energy Building Program to help mitigate extra design and construction costs related to meeting requirements for net-zero status.