By Timea Papp
Ivy Realty selected CBRE to market two Class A office buildings totaling more than 130,000 square feet in Miami Beach, Fla. The owner embarked on an extensive improvement program after acquiring the assets in July 2016, public records show.
Located at 1688 Meridian Ave., on a 0.26-acre site on the corner of Michigan and Meridian Avenues, the 10-story office tower encompasses 96,870 square feet and was constructed in 1961. Additionally, the building includes 7,600 square feet of ground-floor retail space. The second office property is a five-story building situated at 1674 Meridian Ave., featuring 33,384 square feet of rentable space.
$5 Million Upgrades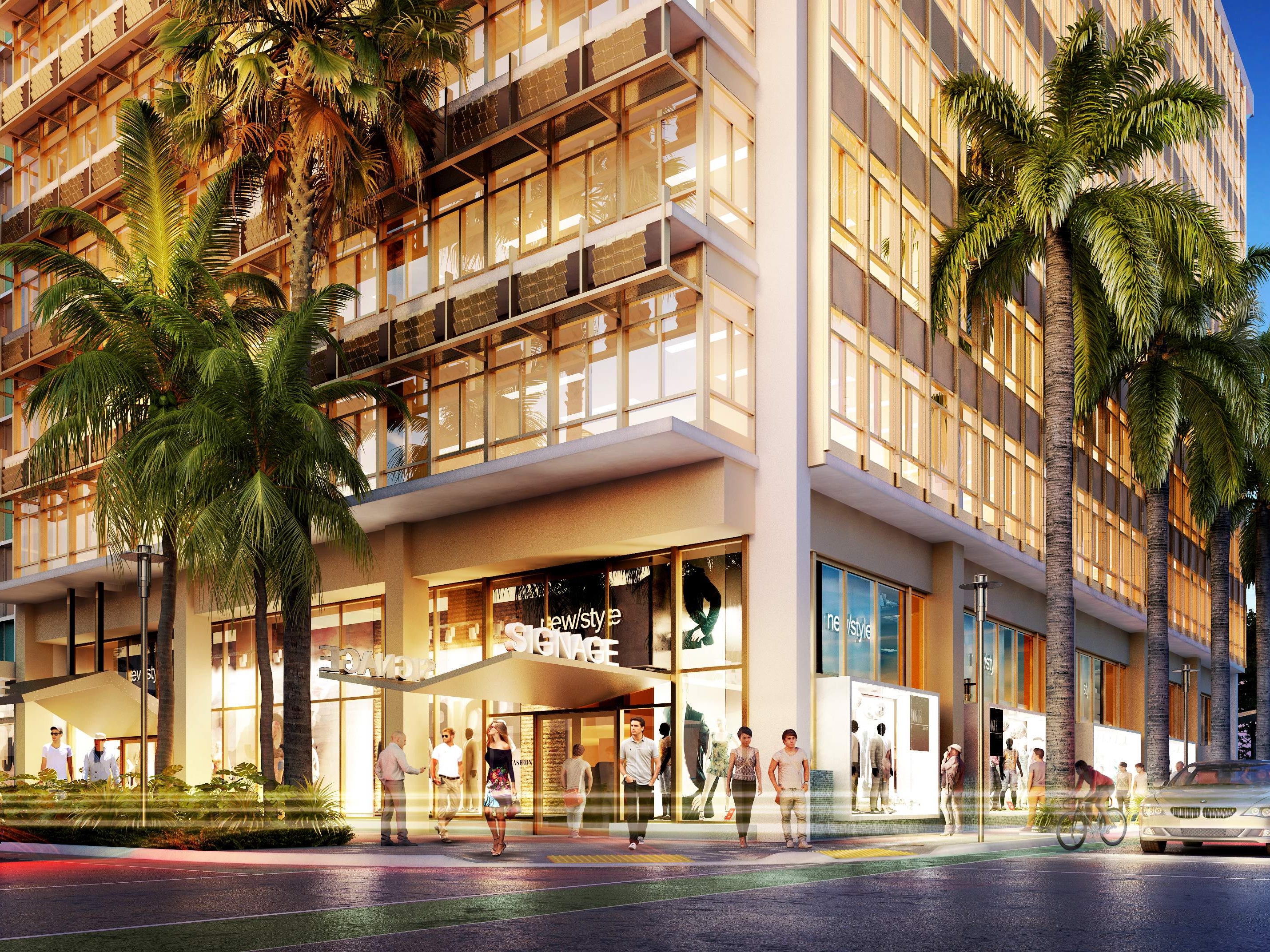 Between the two buildings, renovations total more than $5 million. Refurbishments include upgrades to the exterior, common areas and mechanical systems. Both properties provide on-site parking.
CBRE's team of Senior Vice Presidents Maggie Kurtz and Diana Parker, along with Senior Associate Kevin Gonzalez and Associate Jason Krieger will lead marketing efforts on behalf of the owner. The assets are within walking distance of Lincoln Road, City Hall and the Miami Beach Convention Center.
"Miami is one of the most desirable places in the world to live, work, play and stay, and South Beach continues to draw the attention and interest of investors, tenants, and tourists alike. 1674 and 1688 Meridian Avenue are two exceptionally well-positioned buildings and we expect a lot of tenant interest," said Kurtz, in prepared remarks.
Renderings courtesy of CBRE